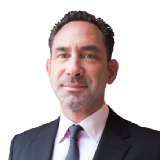 It was the early '80s, at the Golden Gloves Gym on Gragson Avenue in Las Vegas. Freddie Roach was a young pro in his early twenties, but the kid who caught his eye couldn't have been more than five or six. That kid was working the mitts with his uncle Roger, then an undefeated knockout artist known as "Black Mamba." Together, they were tapping out a beat that would become synonymous with the Mayweather franchise.
The little kid's name was Floyd, of course. Every once in a while, the young pro — "Mr. Roach," as this exceedingly polite child would call him — would help him out, give a couple pointers here and there when uncle Roger wasn't around.
They each came from boxing families — Mayweather from Grand Rapids, Michigan, Roach from Boston — but Roach could immediately see what separated them was greater than the 17-year age difference. "But I was just a fighter who tried very hard," Roach says.
What little Floyd had wasn't merely his obvious talent. It was a hunger to learn, a preternatural devotion to repetition, the unspoken component of geniuses from Mozart to Maravich to Michael. He could practice harder and longer than the other kids.
Fast forward almost four decades. Roach is the great trainer of his age, with seven BWAA Trainer of the Year Awards. Floyd Mayweather, the great fighter of his age (or any age, if you ask him), now 43 and several years into his latest retirement, has announced his intention to become a trainer. Well, actually, not just a trainer, but "one of the best trainers in the world."
Do-able? Of course. But becoming a trainer — just a real trainer, much less a great one — will require Mayweather to do something for which he has zero professional experience: He'll have to lose.
There will be a lot of little losses, and maybe some big ones, too. But one way or another, Mayweather will have to learn how to fail. He'll have to learn what it's like to not be special.
"He has to understand everybody can't do what he does," Roach says. "If he can get past that, he'll be fine."
Genius does you no favors as a teacher. It's not just boxing. What do Ted Williams, Magic Johnson, Diego Maradona and Wayne Gretzky have in common? They all failed as coaches.
Conversely, as it pertains to the greatest boxing trainers, most of them never even turned pro. Eddie Futch (Roach's mentor, among many others) and Emanuel Steward each retired after winning Golden Gloves titles in Detroit. Neither Ray Arcel nor Cus D'Amato even got that far. Angelo Dundee apprenticed as a "bucket boy" in Stillman's Gym. And while guys like Whitey Bimstein and Charley Goldman did indeed have pro careers, like Roach, they never came close to a world title shot.
Among the exceptions is Buddy McGirt, former two-division champion and 2002 Trainer of the Year. "I'm glad Floyd is doing this. It adds some spice to the game," he says. "But it took me a while to understand, going from fighter to trainer is a whole new world. The hardest thing to learn is patience, that the guy you're working with ain't gonna be able to pick it up as fast as you did.
"[Mayweather is] used to everything being about him," McGirt continues. "But training a fighter is like raising a kid. He's looking for a dad, a psychologist, a priest. He's looking for you to have all the answers. All his faith is in you. The fighter lives off the energy the trainer shows him."
"I think he'll know how to handle the temperamental horse," says Joe Goosen, who has worked with or developed dozens of world champions. "He'll put them at ease. He'll give them confidence."
After all, Floyd wouldn't be the first Mayweather to make the transition from pro to trainer. "[Floyd Sr.] will be a Hall of Fame trainer," Goosen says. "His uncle Roger will be a Hall of Fame trainer. He was taught by them both. It's in the blood."
"I believe Floyd will be able to teach any style eventually," Goosen says, "but chances are, he's going to start with guys whose style he's excited about. Blue chippers and Olympians who have qualities familiar to Floyd will seek him out. That will make the transference of information a lot easier."
Ronnie Shields also made the transition from fighter to trainer. He failed to win in both his world title shots, but he thrived outside the ropes.
"Floyd's going to be a great trainer because he's seen every style, fought against every style, and won them all," Shields says. "But there's going to be a lot of pressure on him from the beginning. Convincing a fighter to believe in what you believe in is going to be his greatest challenge. He's going to have to sit the fighter down and explain things. They're not going to catch on as fast as he caught on.
"He's going to have to have the patience to study a lot of film — his fighter, and the opponents. He's going to have to do his homework. Before I take on a fighter, I study him. I put him through some workouts and call the people who've already worked with him."
Yes, but what of those he's willing to take on? If the great Floyd Mayweather believes in you, wouldn't that boost your belief in yourself?
"You can't make a guy believe in himself," Shields says. "It's up to him. But he has to believe you can help him. If you have a guy who's discouraged, you can help him become undiscouraged.
"And that's the greatest feeling in the world."
It's not clear why Mayweather wants to make this move now, or why his Instagram suddenly features photographs of him working with his nephew or his oldest son, Koraun. He has dealt with several personal tragedies of late: Koraun's mother, Josie Harris, found dead in her car last month. Floyd's uncle Roger died a week later. And this month, his daughter Iyanna, 19, was arrested for aggravated assault.
It's worth mentioning, then, that a boxing trainer is the most explicitly paternal role in sports. Helping a discouraged fighter become undiscouraged, well, that's not merely sacrosanct, but redemptive. Mayweather, who needed a great ego to become the fighter he was, should understand. The trainer doesn't generally receive the brightest light. Just the same, the trainer who can fix the damaged fighter possesses something God-like.
Boxing people seem unanimous in wishing Mayweather well. The single exception might be Freddie Roach, who still trains Manny Pacquiao. Roach was hoping for an outrageously lucrative Mayweather-Pacquiao rematch.
"Tell Floyd to hold off on this training thing," Roach says. "If he takes the fight with Manny, I'll be happy to give him some pointers."
Source: Read Full Article