The clock is quickly ticking toward the 2020 NFL Draft. With the countdown to the first round on April 23, it's time for a full seven-round Sporting News mock draft — projections for all 32 teams' draft picks from No. 1 through No. 255.
Starting with a no-brainer quarterback at the top all the way down to Mr. Irrelevant, here's a look at how we see the draft playing out for every team and every selection.
NFL DRAFT BIG BOARD:
Top 100 players in the 2020 draft class
NFL mock draft 2020: Complete 7-round edition
(Editor's note: This mock draft does not account for the draft pick swap between the Patriots and the Buccaneers in the Rob Gronkowski trade.)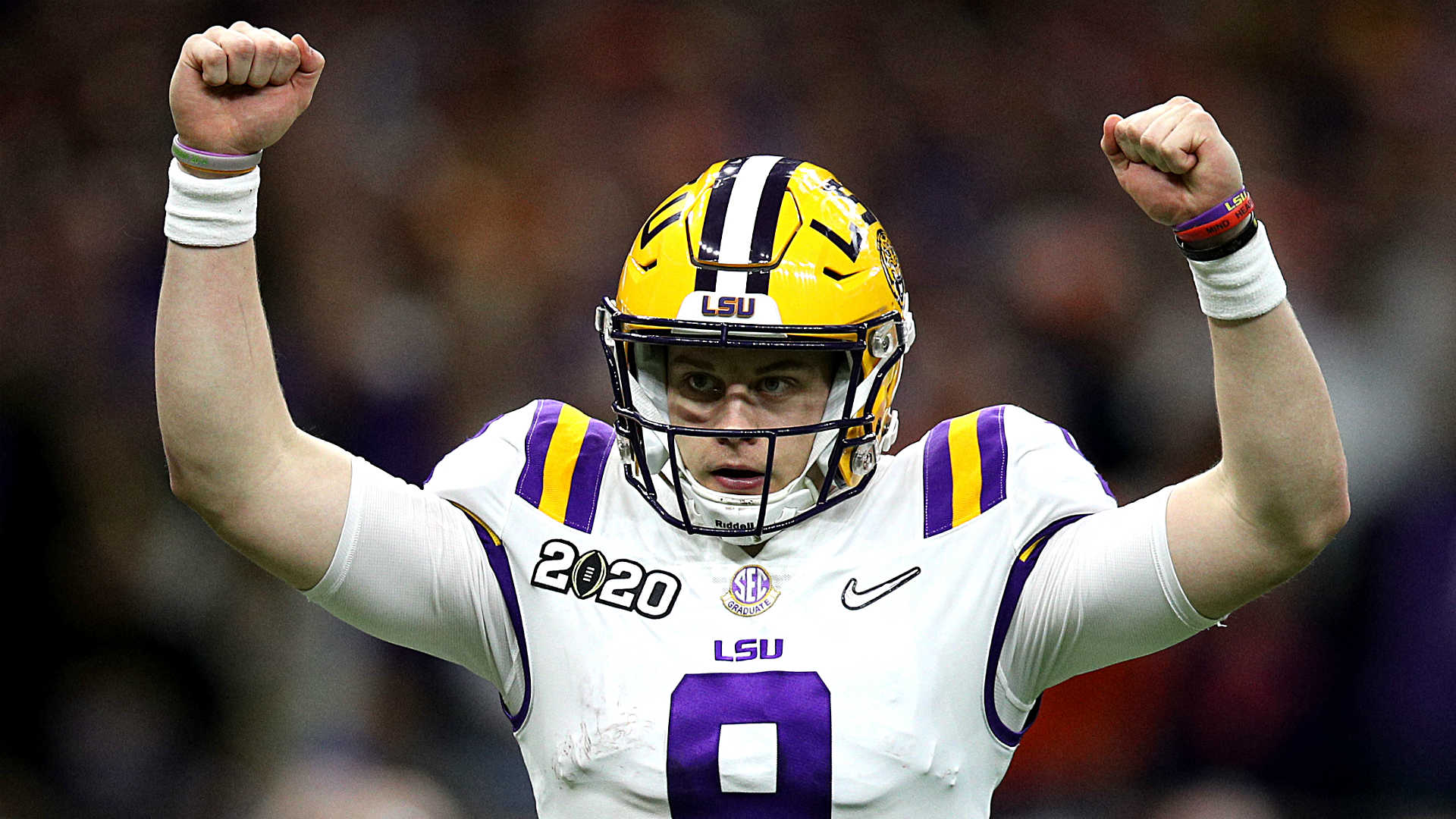 Unless another team gets aggressive and makes Cincinnati an offer it can't refuse, Burrow will be the franchise quarterback under offensive-minded coach Zac Taylor. At 6-3, 221 pounds, Burrow combines his mental and physical toughness in the pocket with a strong arm and an accurate delivery. During his Heisman Trophy- and national championship-winning run with the Tigers, his leadership skills and athleticism flourished at an unprecedented college level.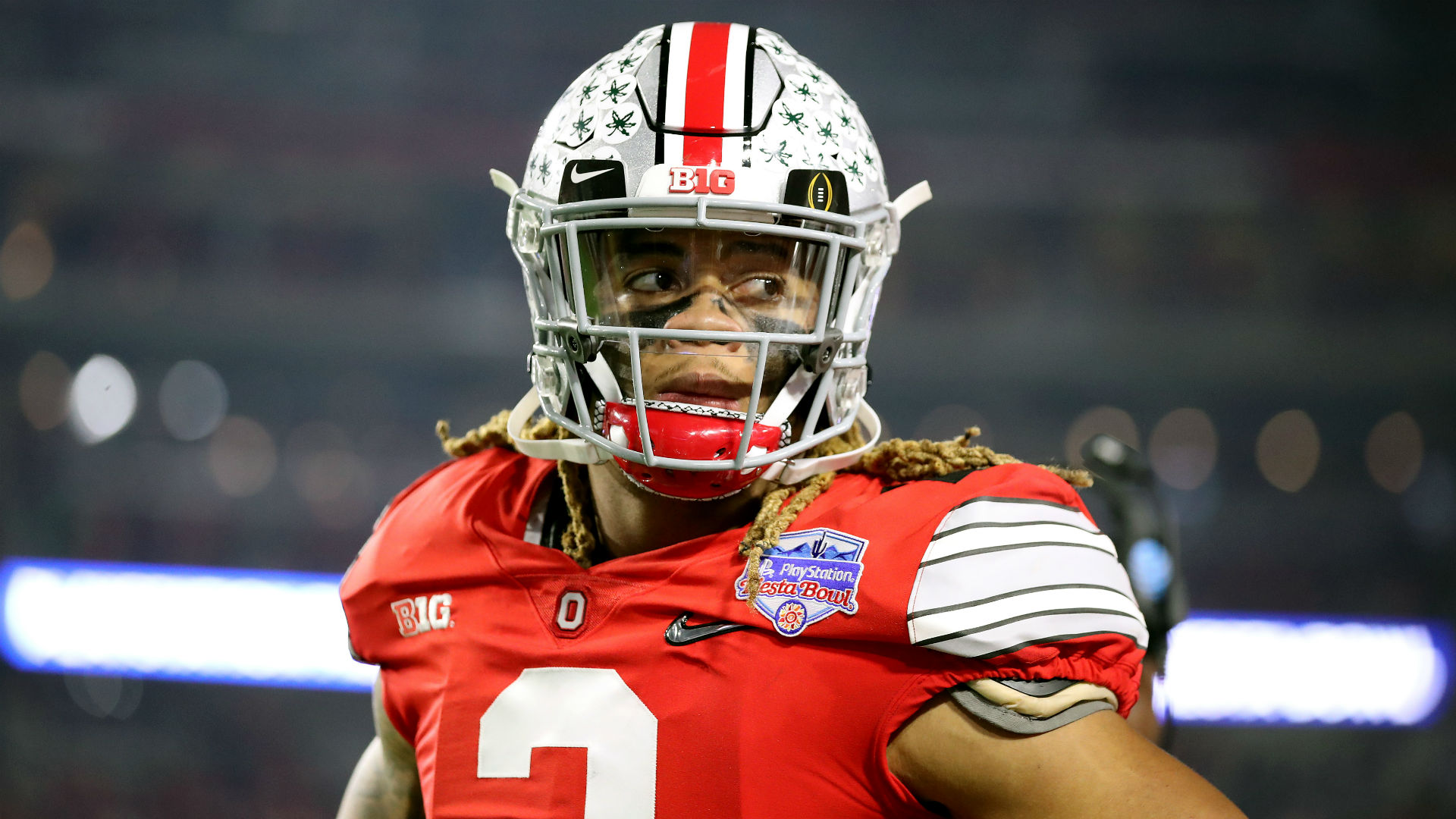 Assuming the Redskins do not get a can't-refuse offer to trade back, they should jump at the chance to get this cornerstone talent for the team's defensive rebuild under defensive-minded Ron Rivera. Young (6-5, 264 pounds) is a game-changing disruptor who had 16.5 sacks in only 12 games as a junior. He can produce at an all-around level even higher than that of Nick Bosa, who went No. 2 from the Buckeyes to the 49ers and promptly dominated as SN's Rookie of the Year.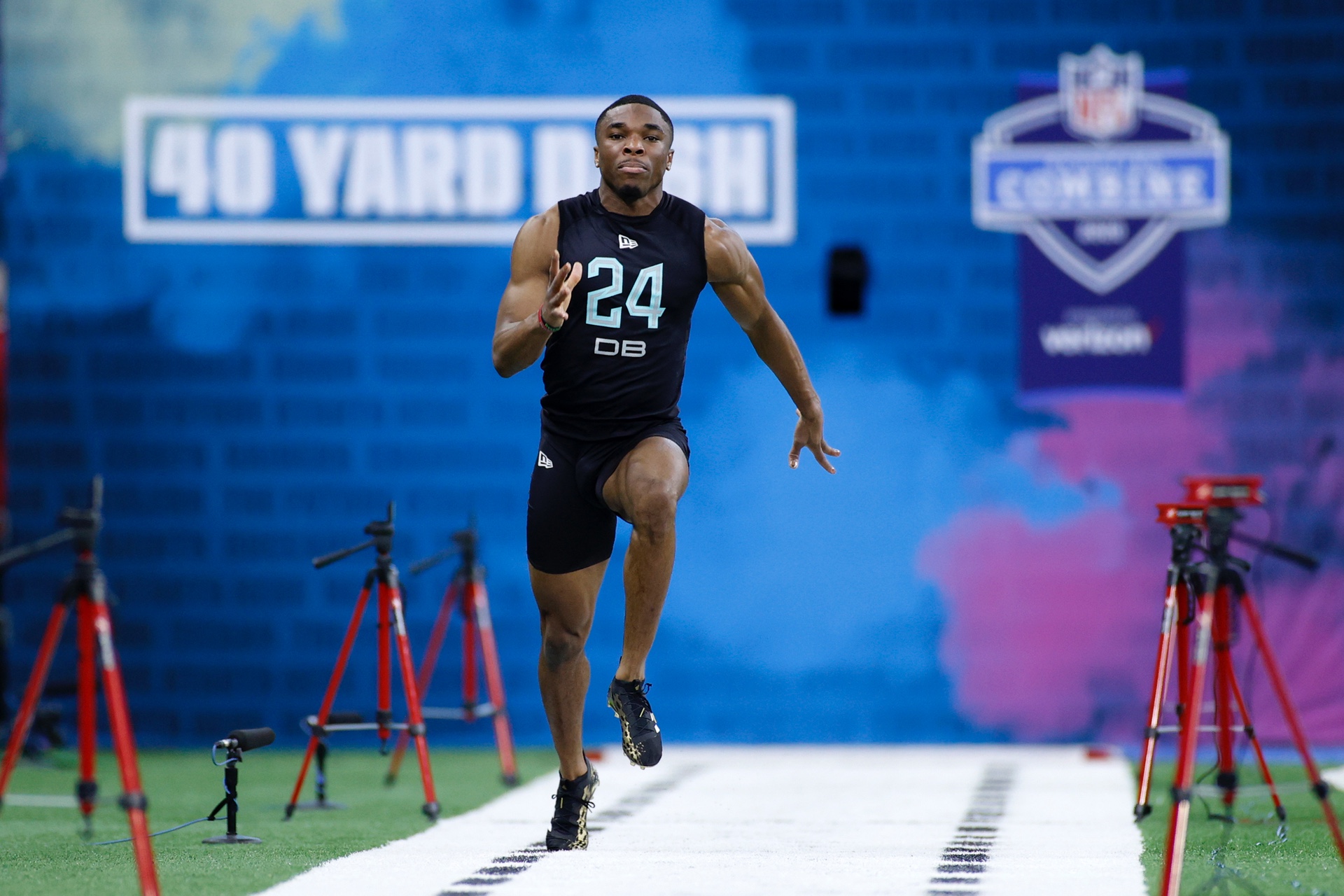 The Lions moved Darius Slay in a trade with the Eagles and signed Desmond Trufant to replace him, but they need to address the other outside corner spot. Okudah, an elite ball hawk at 6-1, 205 pounds, has the build to handle receivers of all sizes. He is fluid and quick enough with great recovery skills in coverage to develop into a shutdown type with his strengths showing up in press man.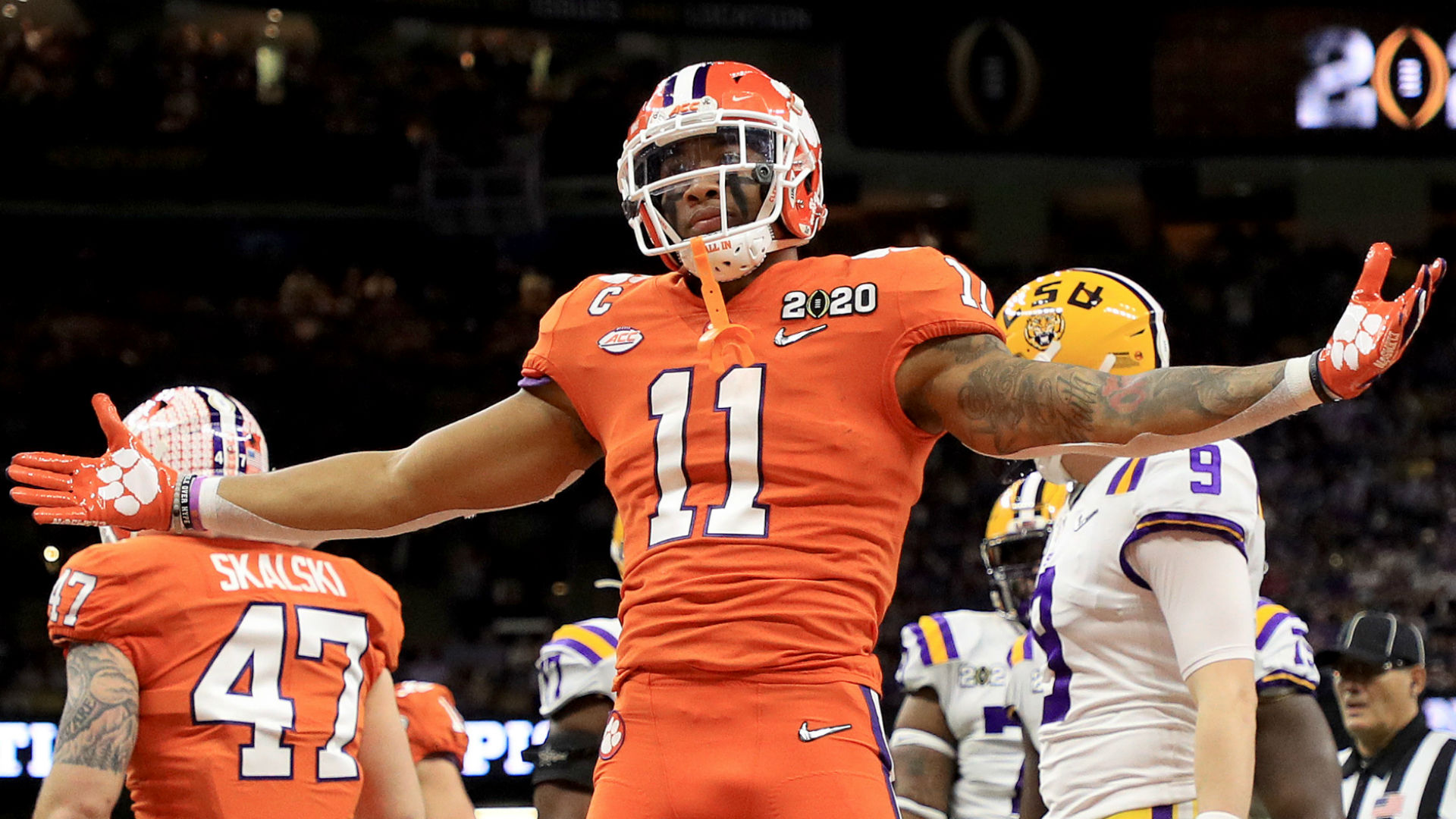 The Giants signed Blake Martinez and hope Ryan Connelly can be healthy enough to show his rookie promise, but they still need another impact playmaker for Patrick Graham's linebacker corps. Simmons (6-3, 238 pounds) seemed to be all over the field at all times in college with great speed and range. He gets everywhere in a hurry, from rushing the passer to moving laterally to get in ideal coverage positions.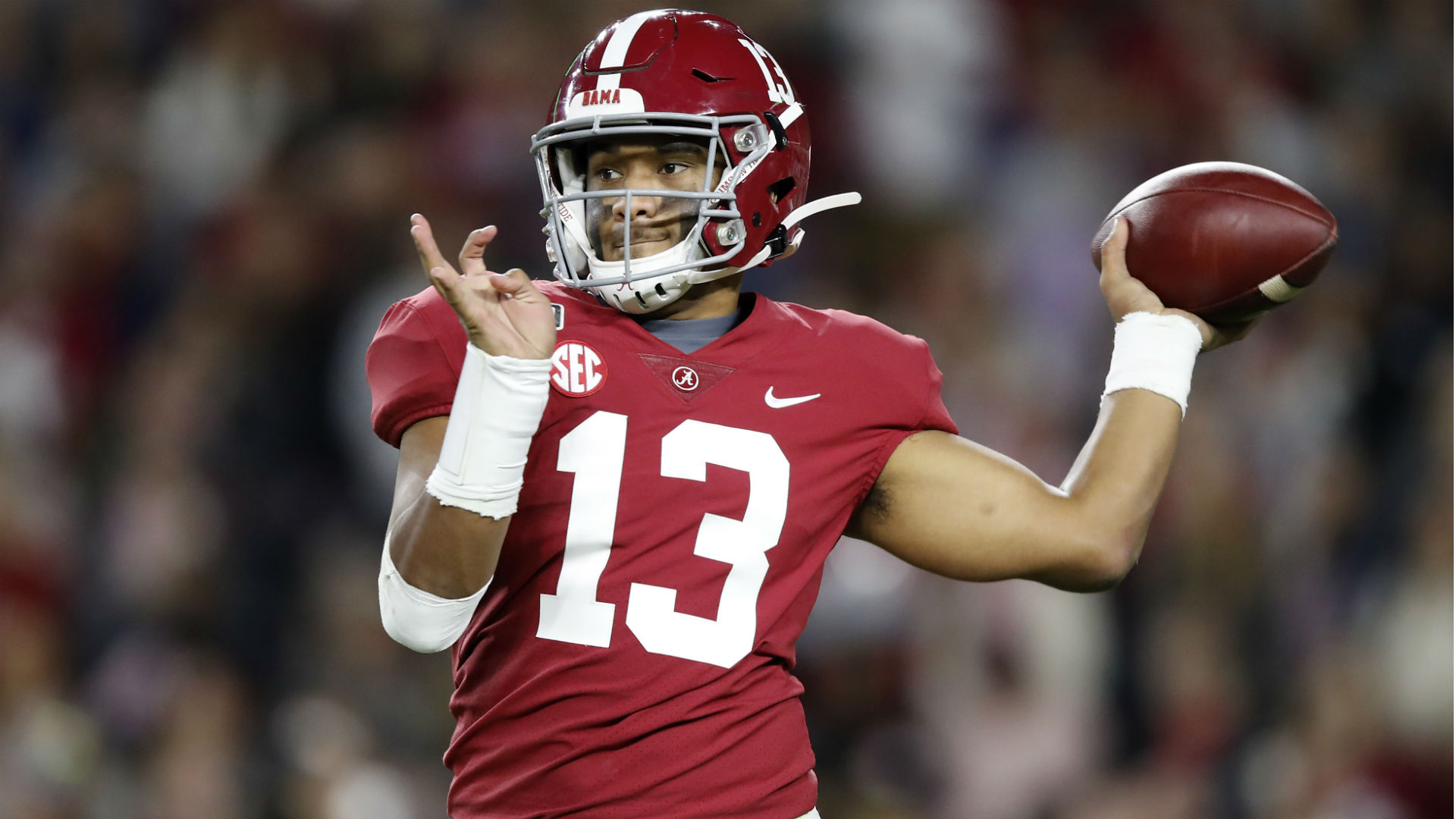 The Dolphins have resisted another veteran option with current bridge QB Ryan Fitzpatrick under contract for one more year. That provides the green light for Tagovailoa (6-0, 217 pounds), who has been cleared for football contact after the hip injury that cut short his final college season. When healthy, Tagovailoa is an accurate, mobile, deep-ball throwing QB with the upside of Russell Wilson, only throwing with his left arm.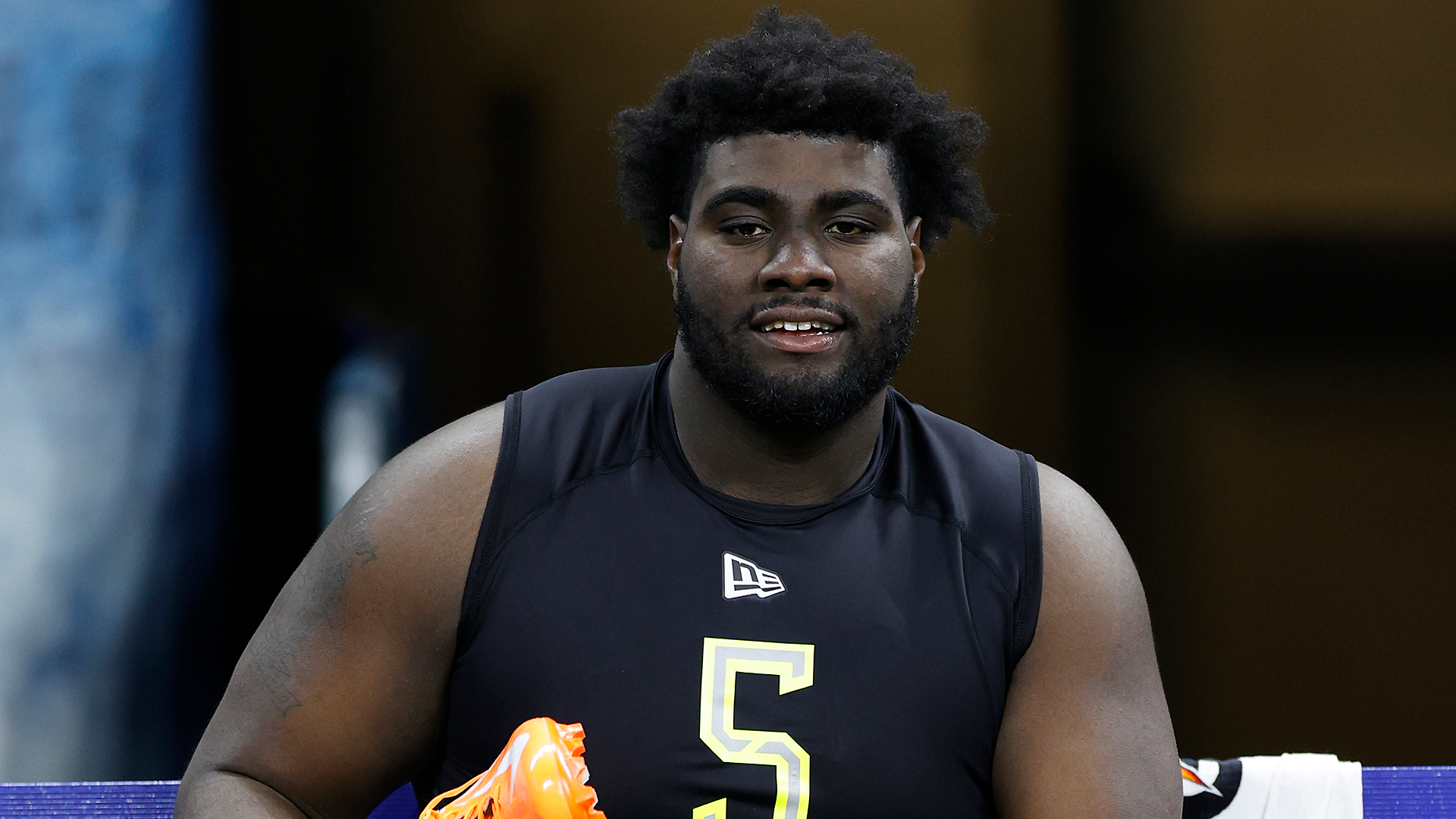 The Chargers go for pass protection over passer here with a bookend for new right tackle Bryan Bulaga. Becton (6-7, 369 pounds) has gotten more attention for his strong and powerful frame, as he has shown he can also be smooth in his movements. He is willing to work hard to become as good in pass protection as he is overwhelming blockers when setting the edge against the run.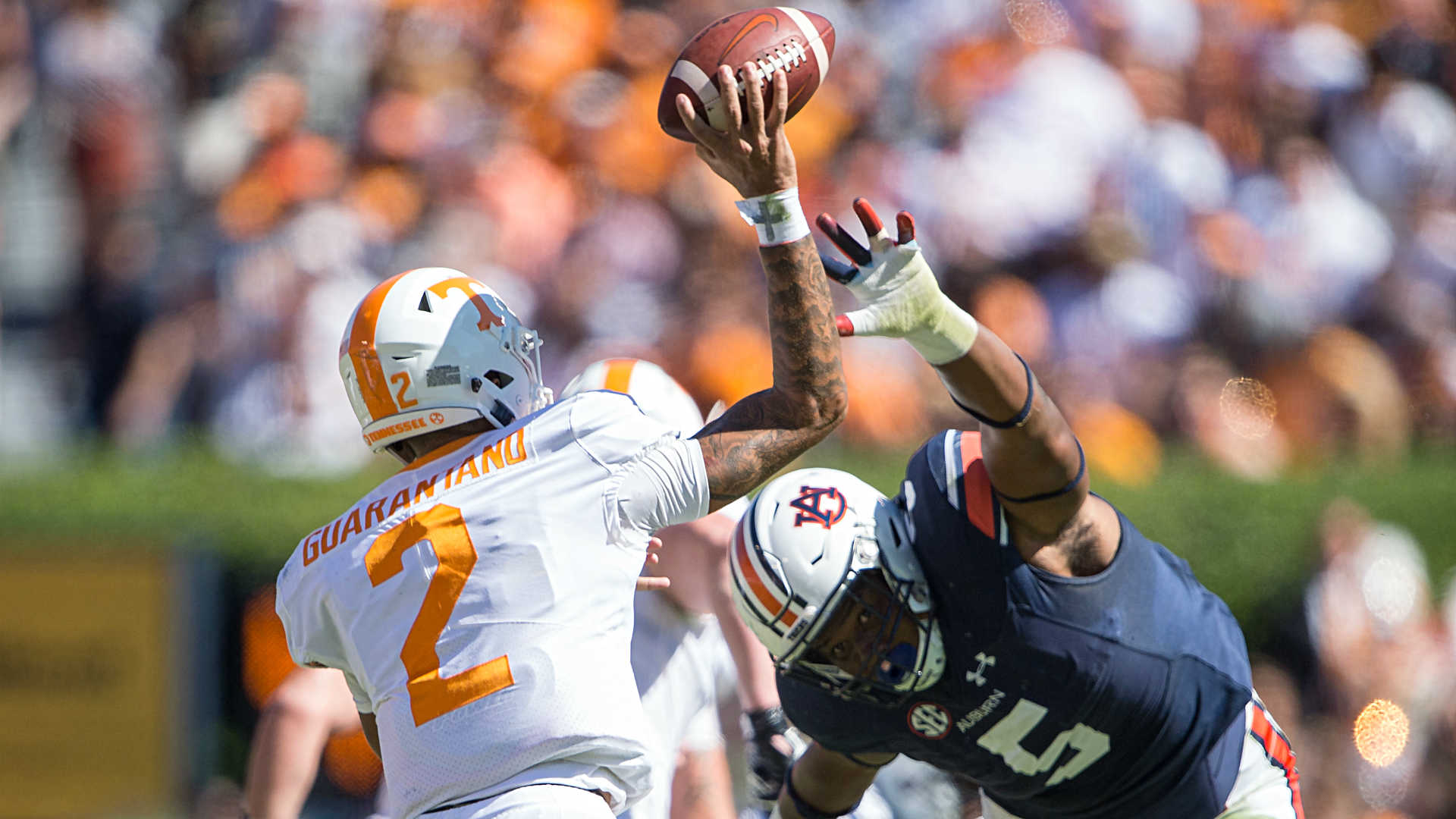 The Panthers need a linchpin as they try to get better against the run and reconstruct their front seven. Brown has shined throughout the draft process as the most impactful interior defensive prospect. At 6-5, 326 pounds, he is a quick disruptor who makes a lot of plays in the backfield.
With Becton going to the Giants, this is an easy pick for the Cardinals given they already addressed their need for a No. 1 wide receiver by trading for DeAndre Hopkins. They can opt for Wills at right tackle after re-signing D.J. Humphries on the left side. The 6-4, 312-pound Wills is a strong, powerful run-blocker who needs a little time to develop into an elite pass-protector.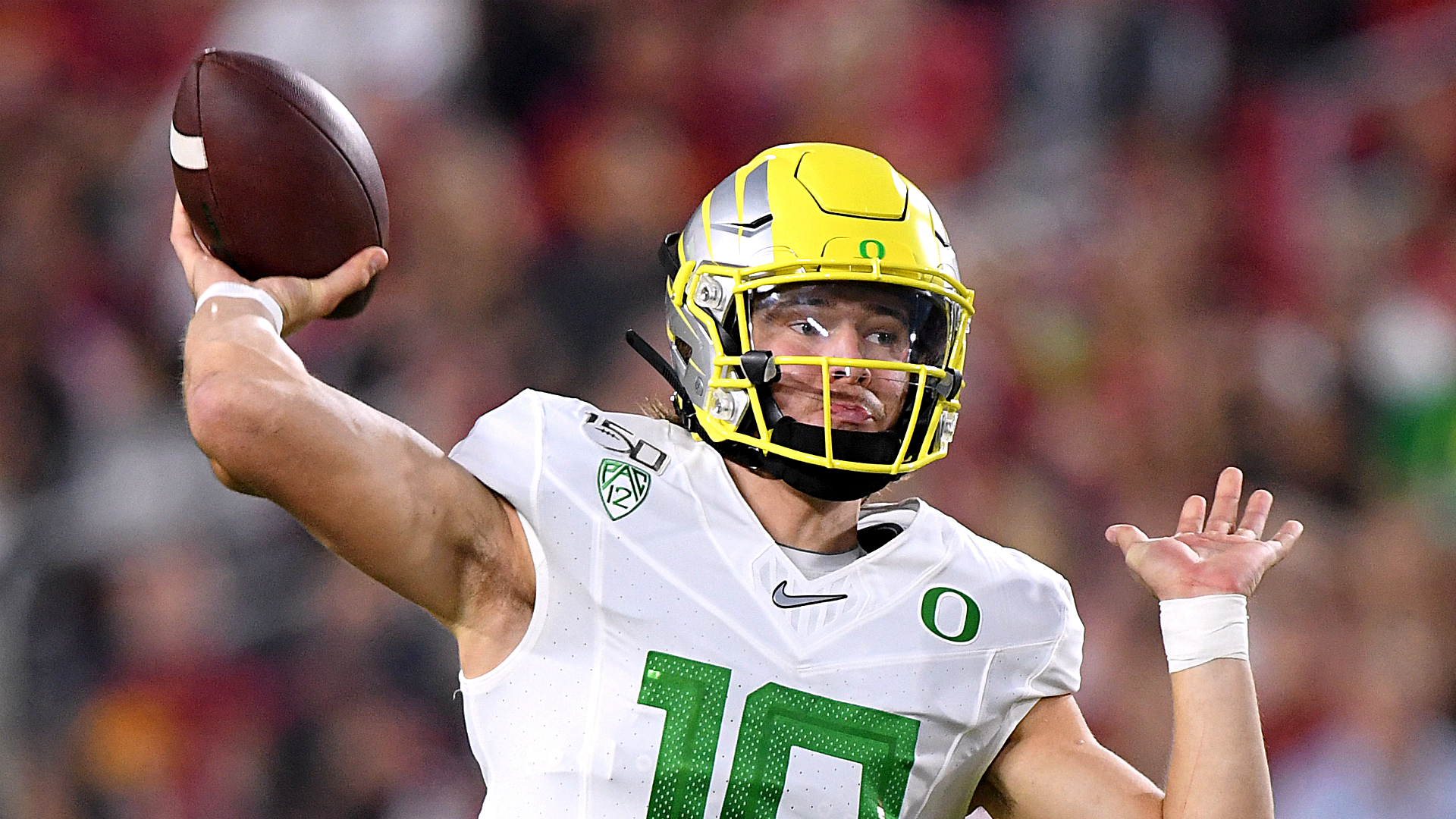 The Jaguars decide to get their competition for Gardner Minshew. Herbert (6-6, 236 pounds) efficient and mentally tough with underrated athleticism, which manifested down the stretch of his final season with the Ducks. He needs a little help with his decision-making, but at the Senior Bowl, he proved how receptive he is to coaching.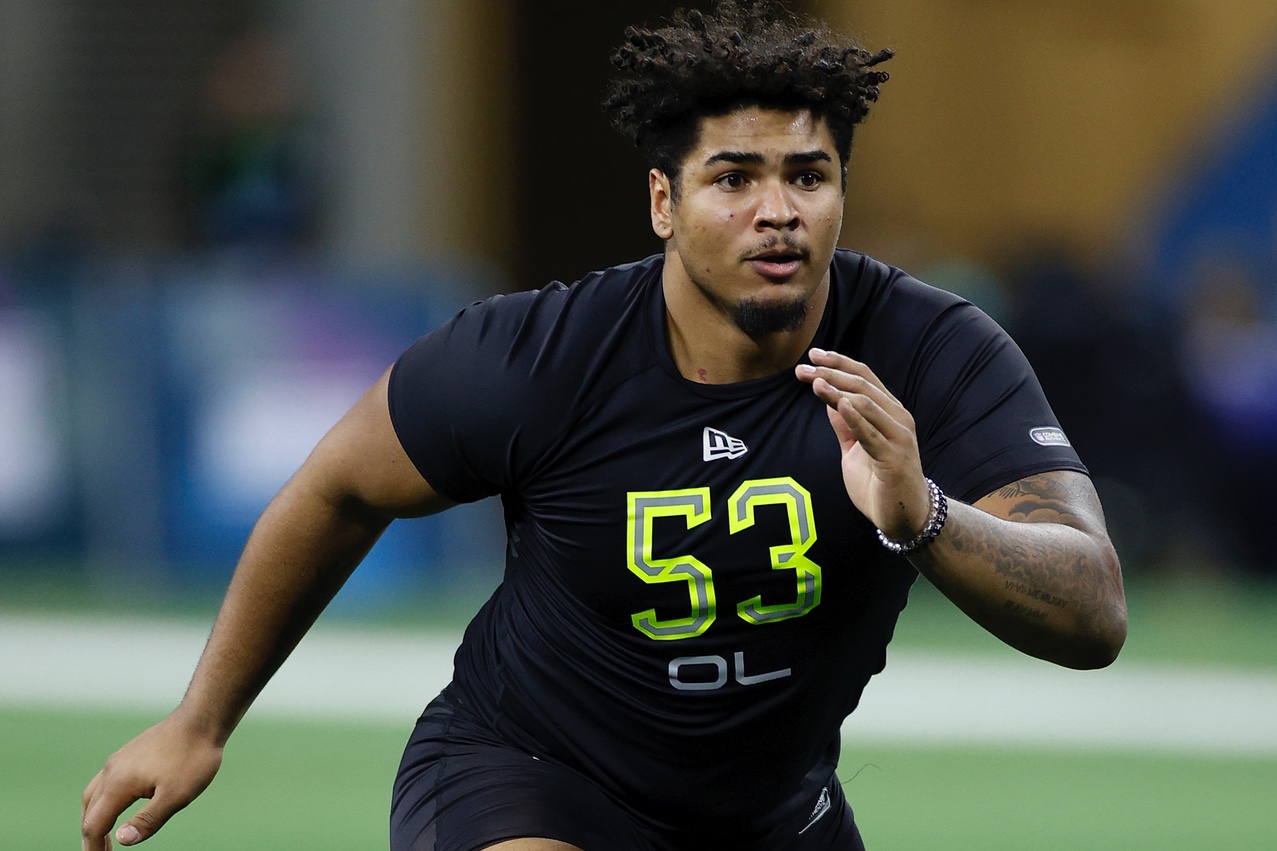 The Browns took care of right tackle in free agency with Jack Conklin signed to replace Chris Hubbard. Here they get a massive upgrade from Greg Robinson on Baker Mayfield's blindside. Wirfs has the athleticism at 6-5, 320 pounds to hold down left tackle for a long time. He combines his pass-blocking skills with power and physicality in the running game.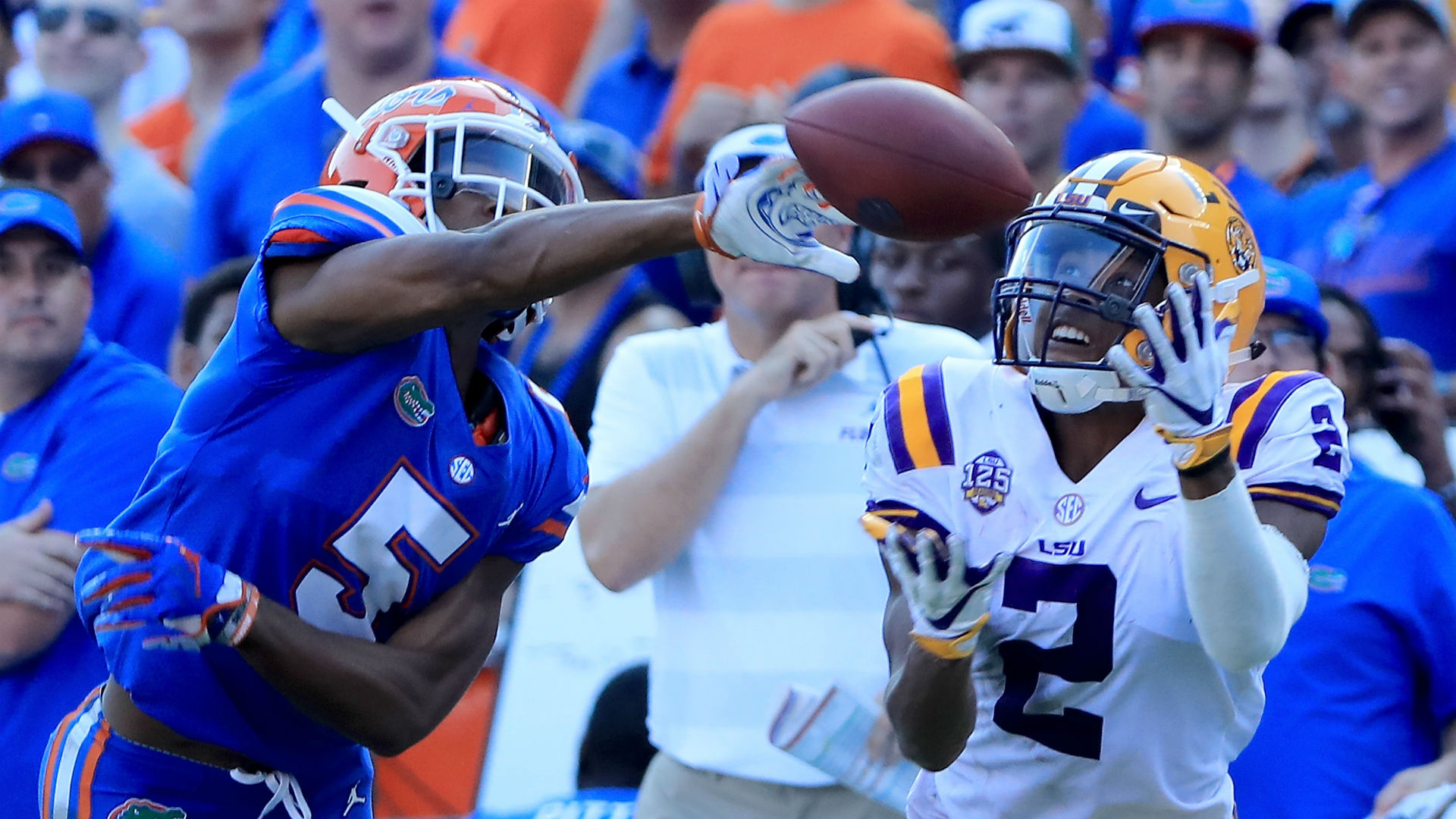 Henderson is settling in as the class' No. 2 corner behind Okudah. The Jets released Trumaine Johnson, leaving a massive void in outside coverage even with Arthur Maulet returning and Brian Poole re-signed for the slot. Henderson (6-1, 204 pounds) plays bigger than his size with great athleticism and technique in his favor. He just needs to get a little more physical to be trusted against receivers who rely on body positioning to get open.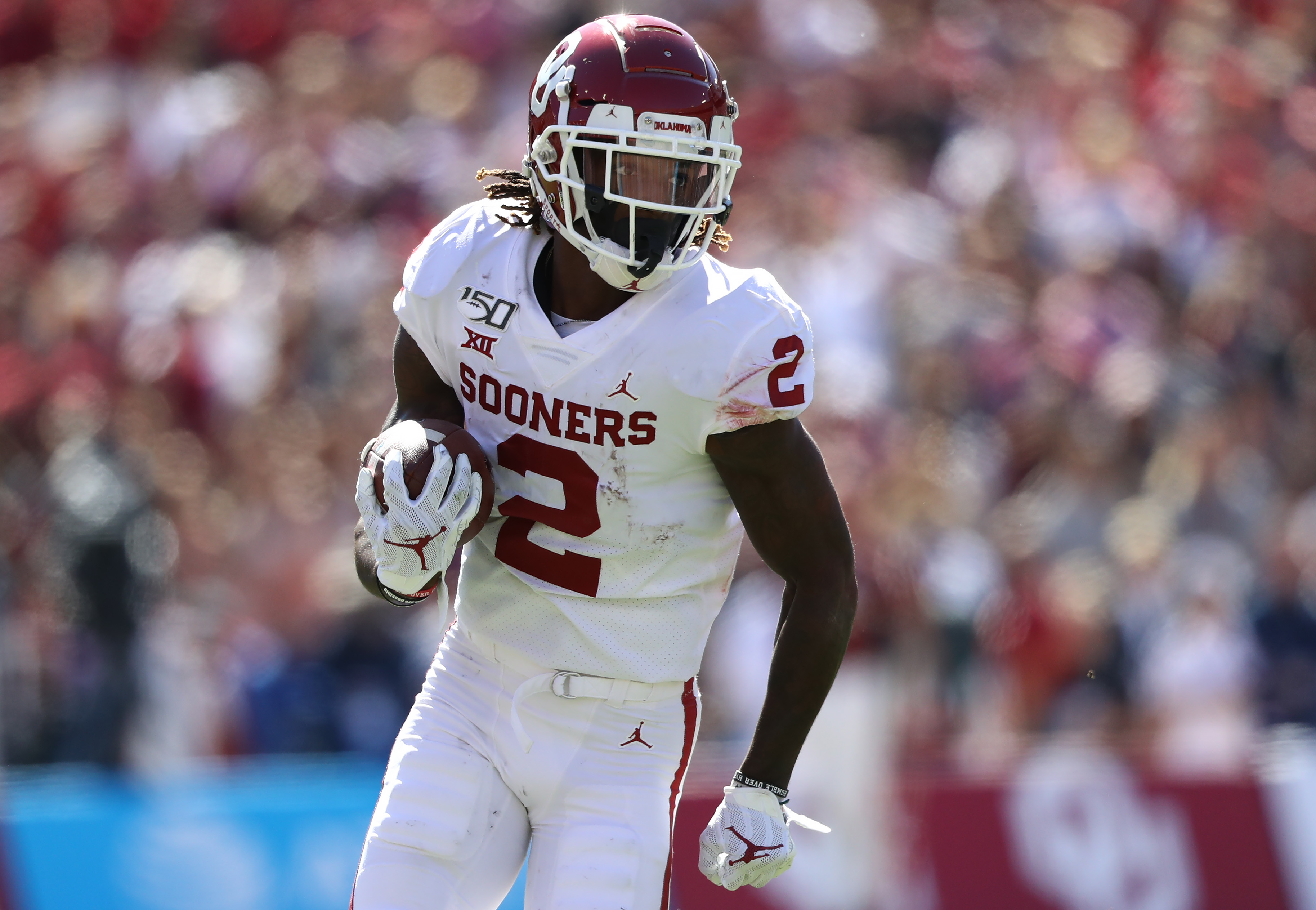 The Raiders have a glaring need for a top receiver no matter who their QB is in 2020, whether that's Derek Carr or someone else. The Antonio Brown debacle is behind them, but they also need to worry about Tyrell Williams coming off a disappointing season and foot surgery. Lamb can be the Raiders' version of DeAndre Hopkins, an explosive field-stretcher and steady possession guy outside. At 6-1, 198 pounds, Lamb needed only 58 receptions to post 1,208 yards and 14 TDs in 13 games last season.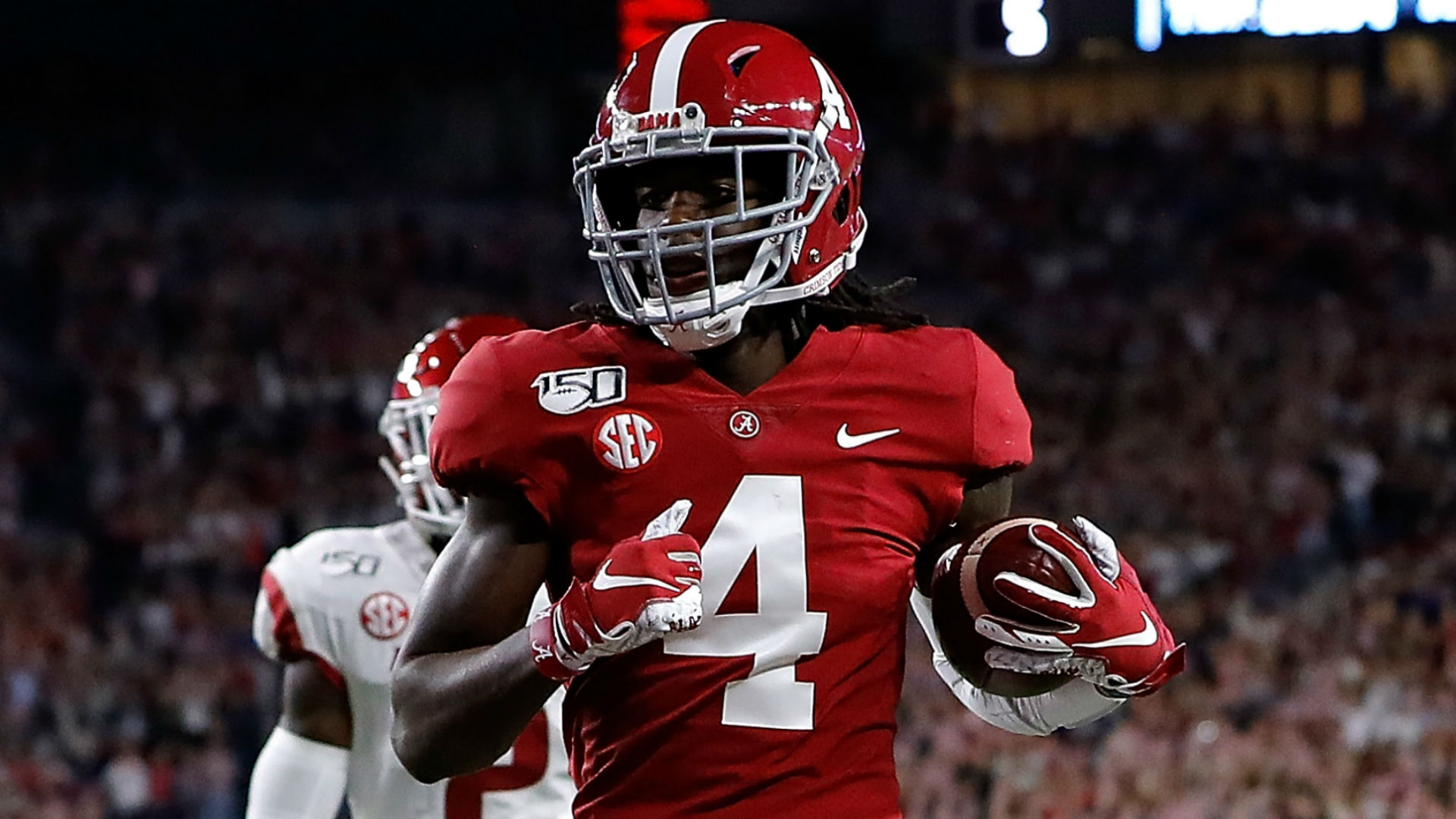 The 49ers have George Kittle and Deebo Samuel as key non-traditional top targets, and they get one here for Jimmy Garoppolo to compensate for losing Emmanuel Sanders. Jeudy (6-1, 193 pounds) also fits the profile as a No. 1 receiver; he is a classic intermediate to deep field-stretcher and smooth drive-finisher in the red zone.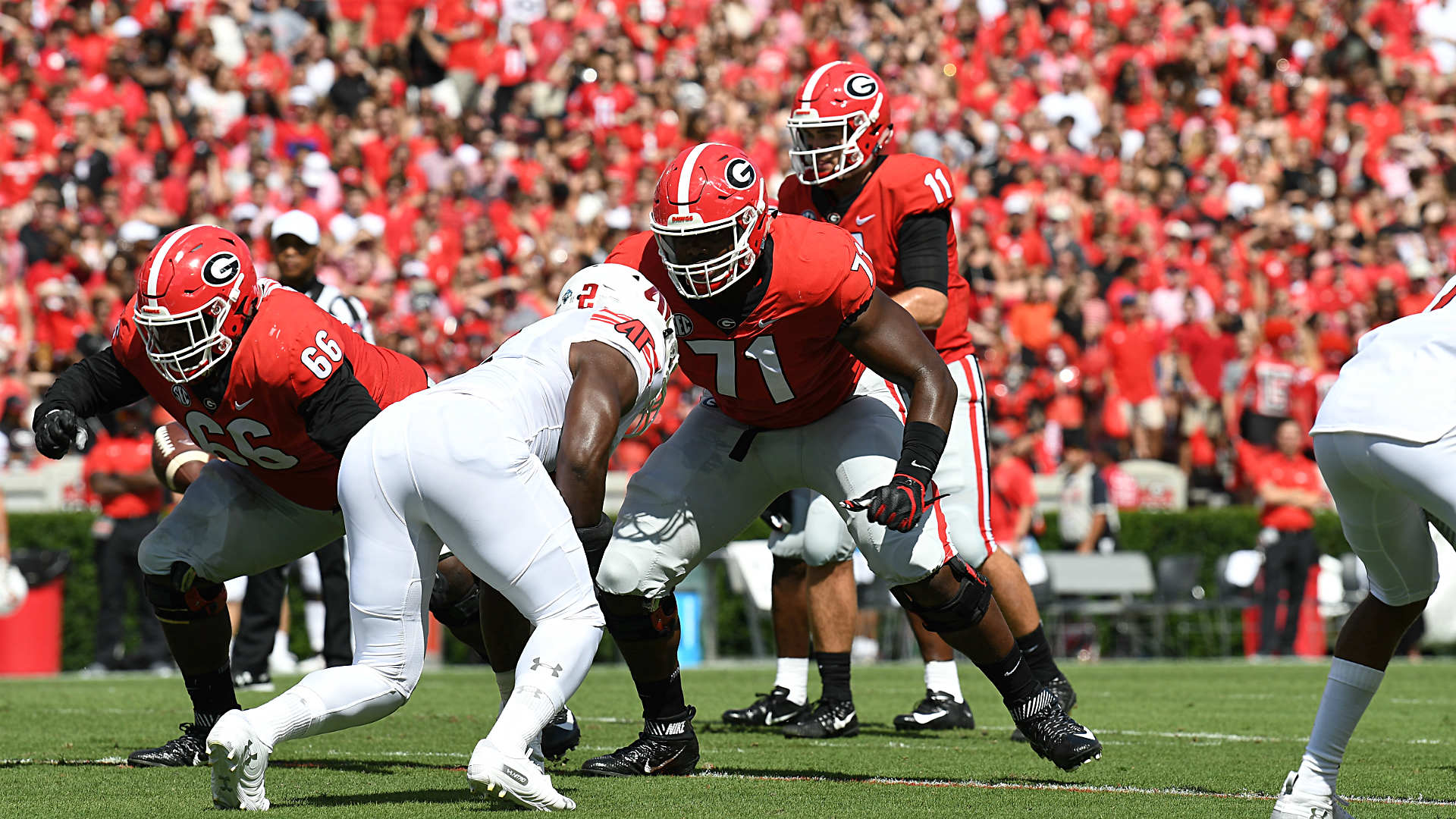 The Buccaneers are OK with left tackle Donovan Smith, left guard Ali Marpet, center Ryan Jensen and right guard Alex Cappa in front of Tom Brady, but they need better protection on the right edge with Demar Doston being a free agent. Thomas matches great size (6-5, 315 pounds) with good hands and footwork. Brady, Bruce Arians and Byron Leftwich also will love what Thomas can do to open holes for the running game.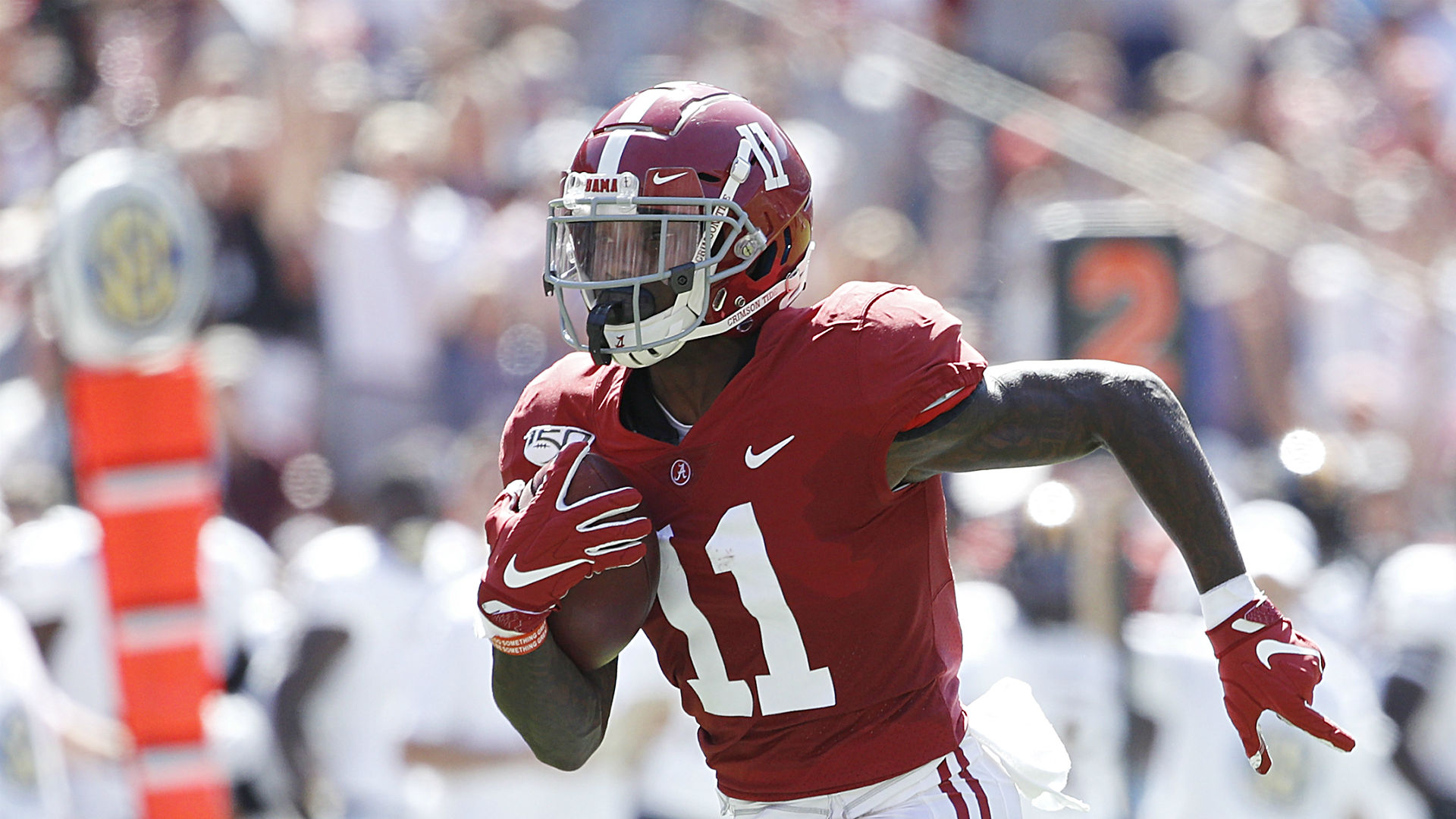 The Broncos could use a versatile, big-play speedster to complement Courtland Sutton, Daesean Hamilton and tight end Noah Fant to take better advantage of Drew Lock's big arm. Ruggs (5-11, 188 pounds) fits the bill as a field-stretcher who also can use his route-running skills to win on shorter routes.
The Falcons addressed the edge in free agency by signing Dante Fowler Jr. so here they work to better flank Fowler and Grady Jarrett from the inside. Kinlaw (6-5, 324 pounds) knows how to use his size and arms to complement his strength and power at the point of attack.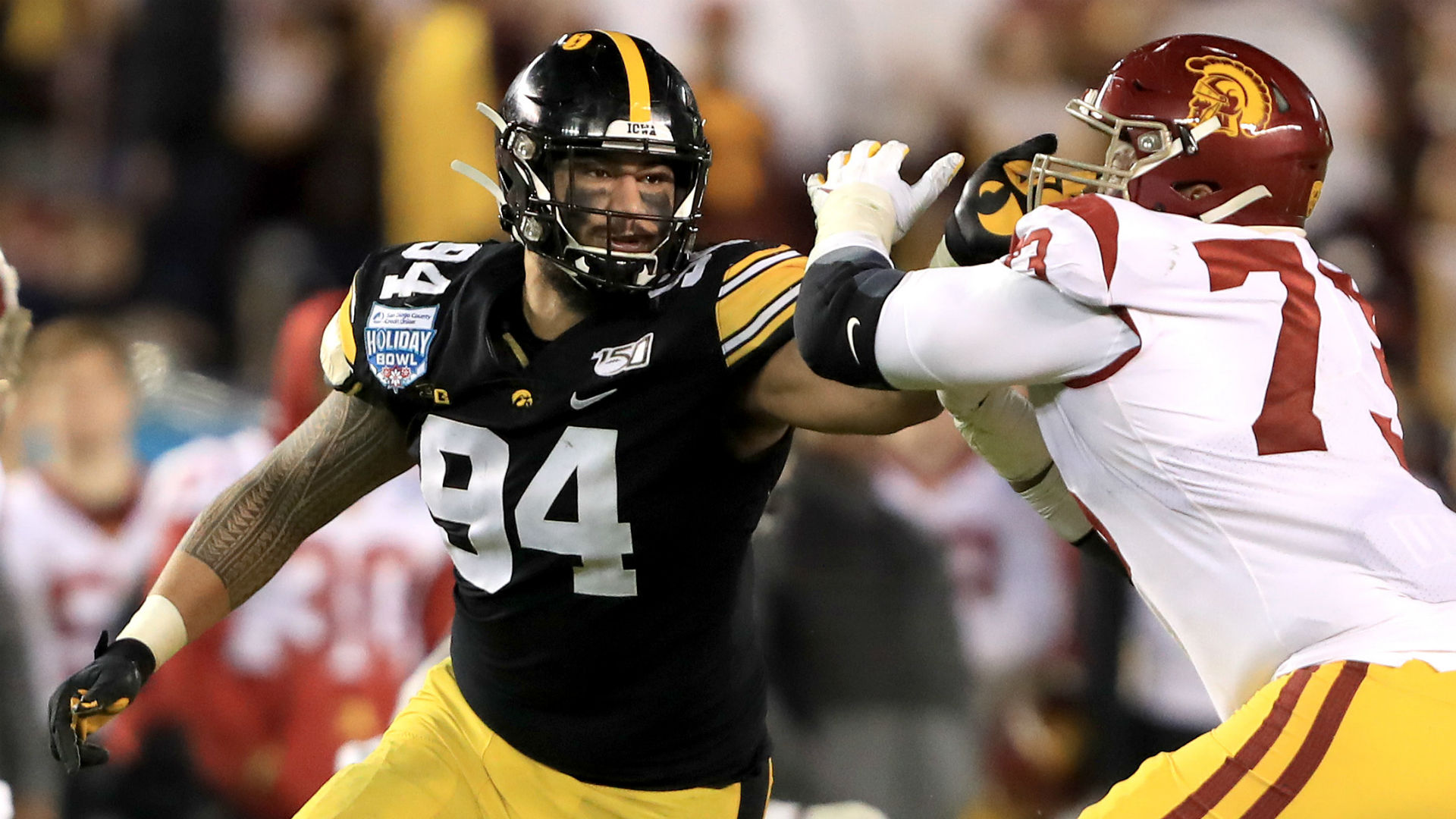 The Cowboys lost aging Robert Quinn as their top complementary pass rusher opposite DeMarcus Lawrence. Epenesa (6-5, 274 pounds) is a powerful, explosive, big-bodied player. He can push blockers out of the way to get to the QB, and he also stands strong against the run.
The Dolphins are set at corner with Xavien Howard and Byron Jones, but they have a major secondary void at free safety after cutting Reshad Jones. McKinney (6-0, 201 pounds) is a complete safety who can get physical in run support and also drop back and handle intermediate coverage. There is nothing he can't do, and he is willing to do whatever asked of him for a defense, toggling seamlessly from extra linebacker to short-area subpackage back.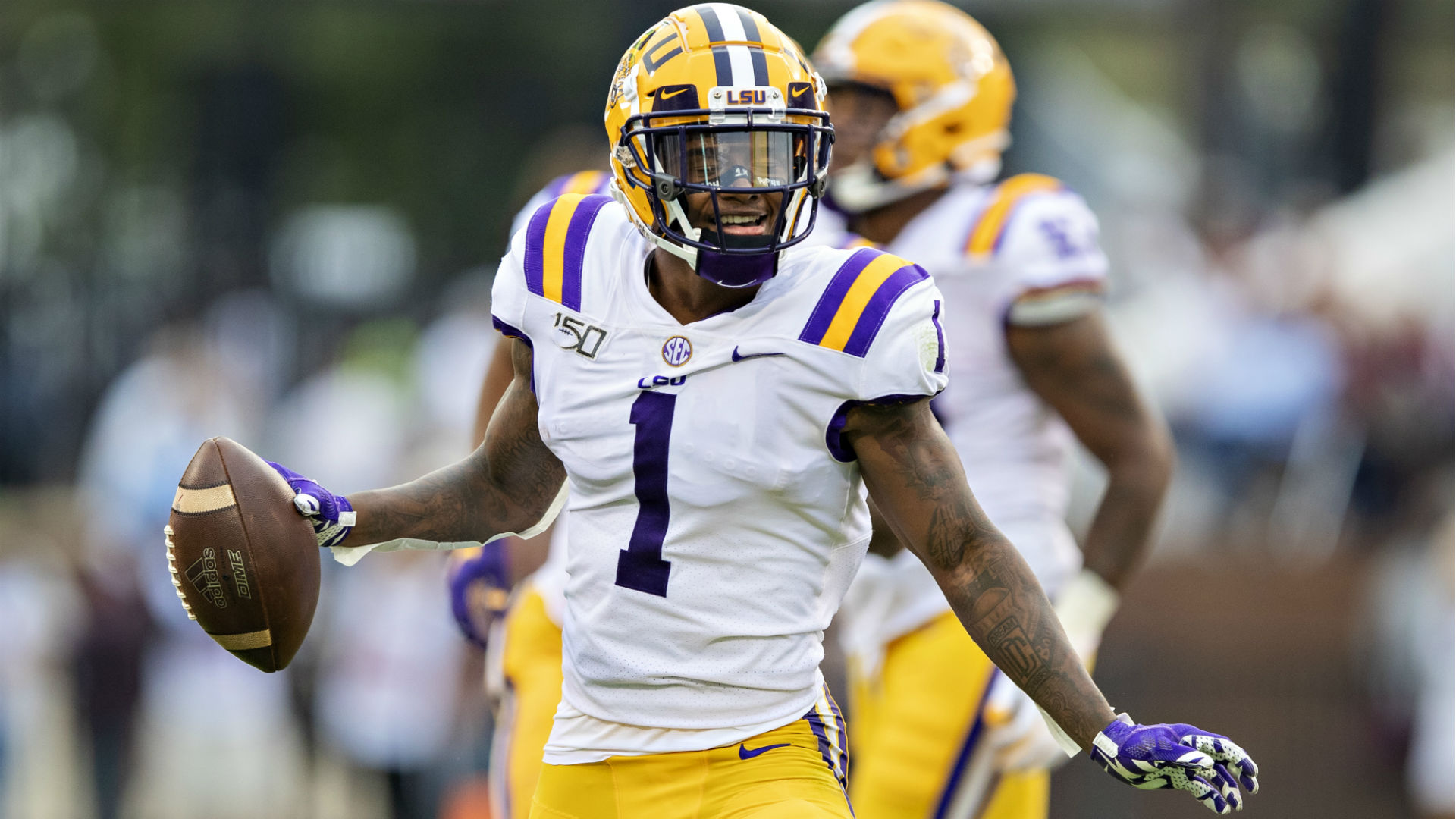 The Raiders added Eli Apple, but they need someone who can actually be a top-level outside starter opposite second-year corner Trayvon Mullen. After addressing linebacker in free agency, they can turn to corner here. Fulton (6-0, 197 pounds) has the size, speed, smarts and sound coverage skills to have a long, prosperous career, which is why he felt confident enough to pull out of the Senior Bowl.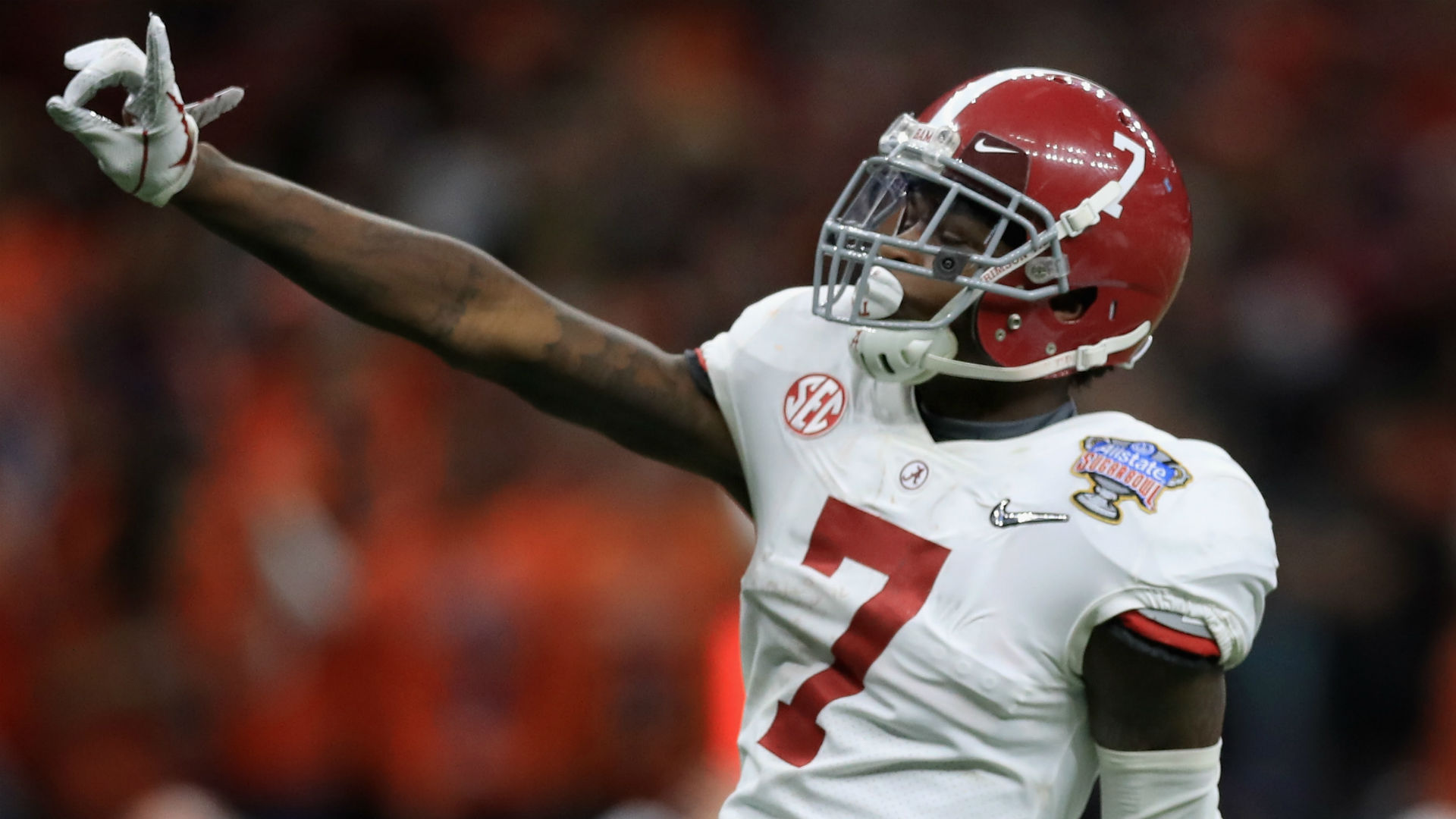 With the extra first-round pick they got by trading away Jalen Ramsey, the Jaguars need to think about replacing him and A.J. Bouye, who also was traded. Diggs offers good size (6-1, 205 pounds), strength and downfield speed. He shot up the board quickly during his big senior season (3 interceptions in 12 games).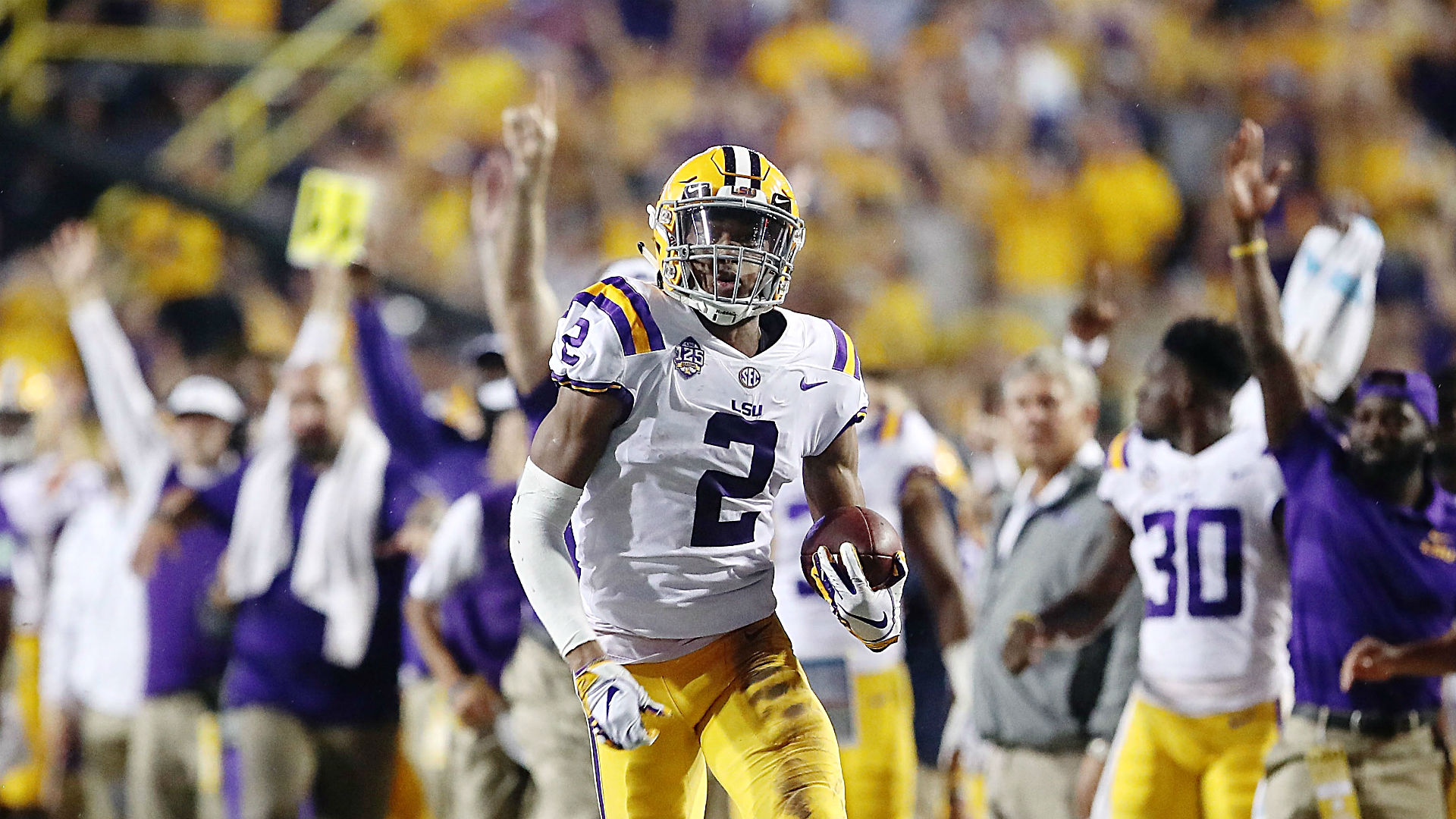 The Eagles took care of cornerback in free agency by trading for Darius Slay, so they can focus on wide receiver here even with Ruggs off the board. Jefferson (6-1, 202 pounds), with massive production catching passes from Joe Burrow, emerged in LSU's passing game as a quick, efficient route-runner with good hands. He also has underrated speed.
The Vikings need to address cornerback early in the draft after releasing Xavier Rhodes and not re-signing Trae Waynes. Terrell (6-1, 195 pounds) is a versatile cover man for his size who can work both outside and inside, in both man and zone schemes. He needs to learn to win battles with better technique and handwork.
Linebacker, especially one who can get to the quarterback, is a massive need for the Patriots after they lost Kyle Van Noy, Jamie Collins and Elandon Roberts in free agency. Chaisson (6-3, 254 pounds) has a great name for an elite, active defender who chases after QBs and RBs alike. He had 6.5 sacks and 60 tackles during LSU's championship run, and like several teammates, his draft stock shot up throughout the season. He is an effective hybrid player who is ideal for Bill Belichick's scheme.
The Saints lost A.J. Klein in free agency, making strongside linebacker a position of need. They can stay in-state for Queen (6-0, 229 pounds), who has great range when either working downhill against the run or moving all over the field in coverage. He is relatively small but is the type of linebacker who can have a major impact from any alignment.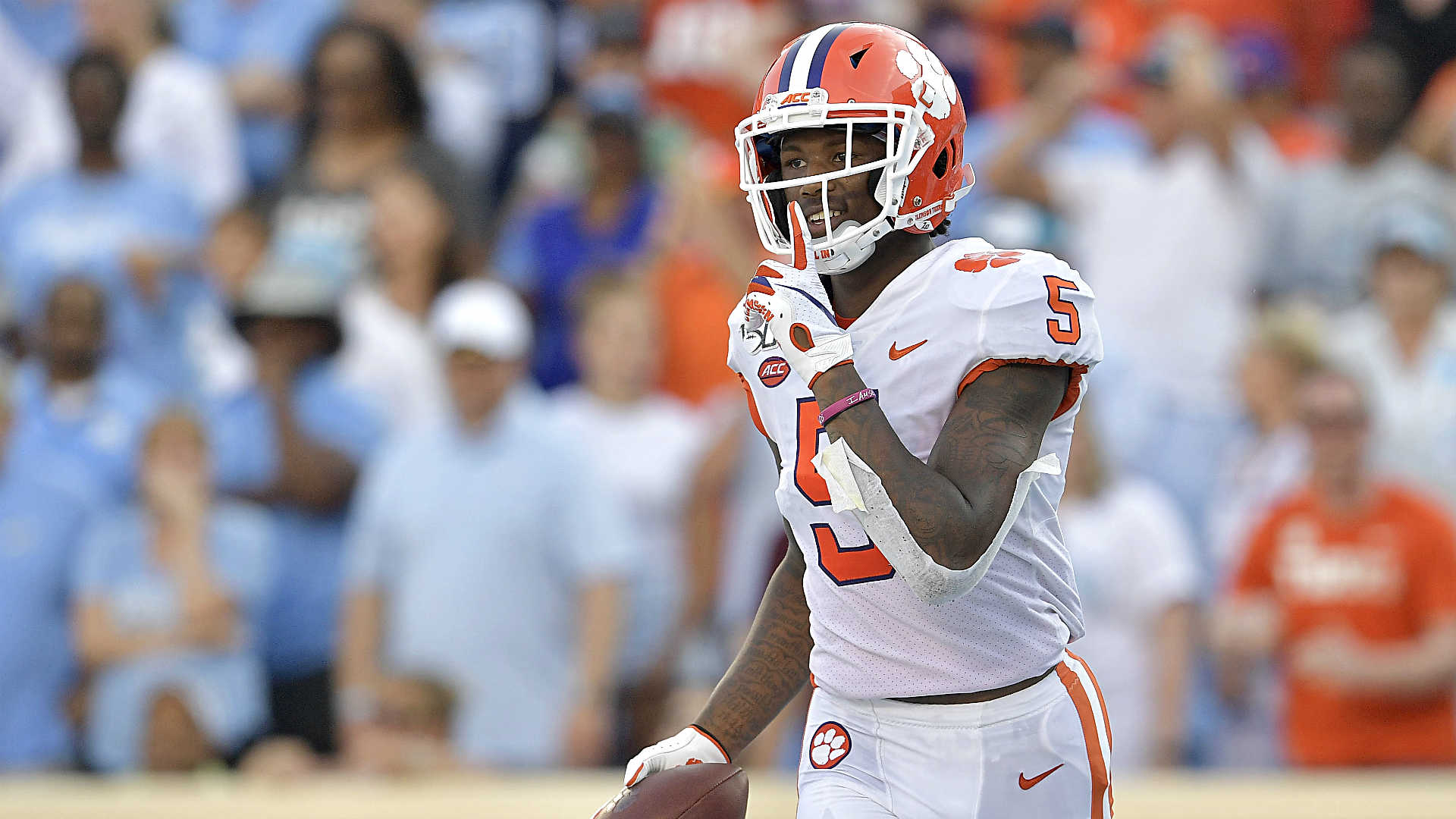 The Vikings should think about using the pick they got from the Stefon Diggs trade to get his replacement opposite versatile No. 1 Adam Thielen. Higgins working the perimeter would a perfect complement. The Clemson product is a dangerous, all-around playmaker who can be a force in the red zone. At 6-4, 216 pounds, he posted 59 receptions for 1,167 yards and 13 TDs in 15 games last season. He also rushed for a 36-yard score against LSU in the title game.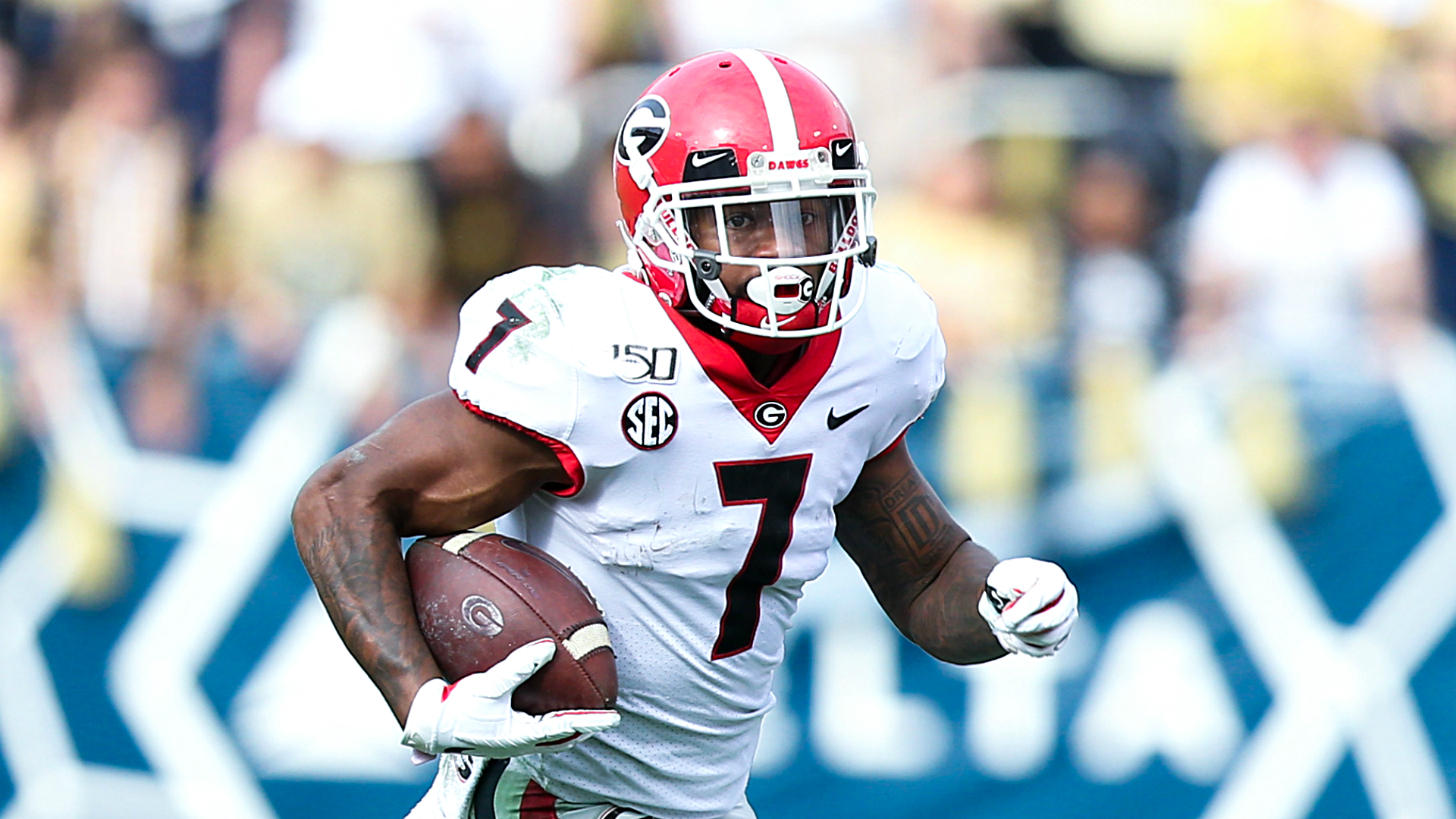 The Dolphins can finish their first-round haul by adding a running back, as Jordan Howard is more of a power complement than a feature option. Swift (5-8, 212 pounds) is capable of both getting the tough yards inside and breaking free for big plays in the open field. He also flashed as a receiver for the Bulldogs and can excel in the screen game.
The Seahawks might not re-sign Jadeveon Clowney, and Ezekiel Ansah also is a free agent, leaving a void for strong all-around edge defender. Baun (6-2, 238 pounds) is a smart, motivated player who comes through with great technique against the run. He also has started to get more attention for his pass-rush repertoire and the athleticism that fuels it.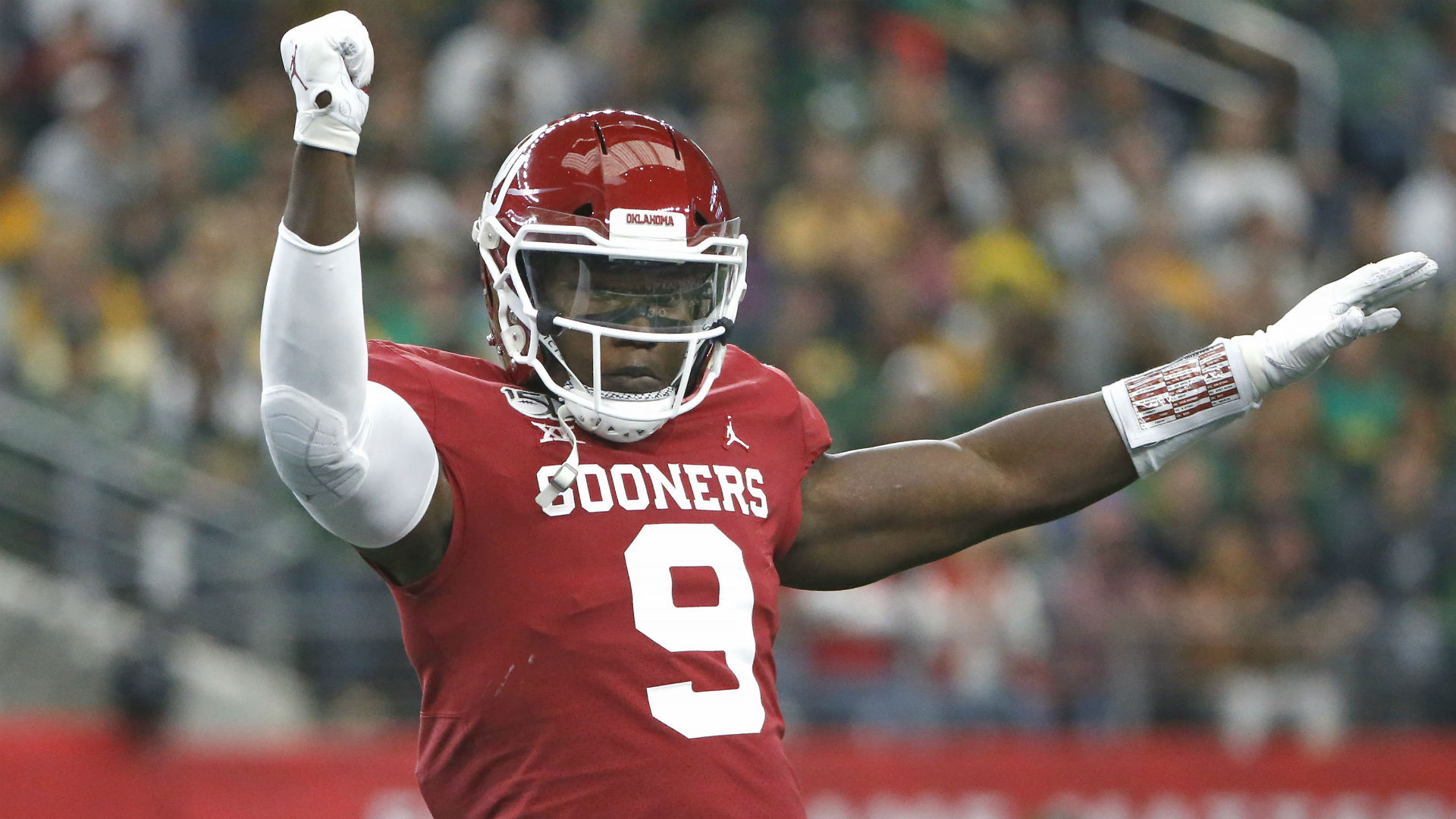 The Ravens didn't address linebacker in the first wave of free agency, and they need more speed on the second level to better handle the run and cover short-to-intermediate routes. Murray (6-2, 241 pounds) is an active, rangy playmaker who can be as effective dropping back as he is getting downhill against the run or blitzing.
The Titans need to replace Conklin at right tackle to keep their run-blocking sturdy. Jones has terrific athleticism for his size (6-5, 319 pounds) and can support with his toughness and relentless blocking. He is a bit raw, however, as his handwork and footwork both could use refinement to maximize his natural skills.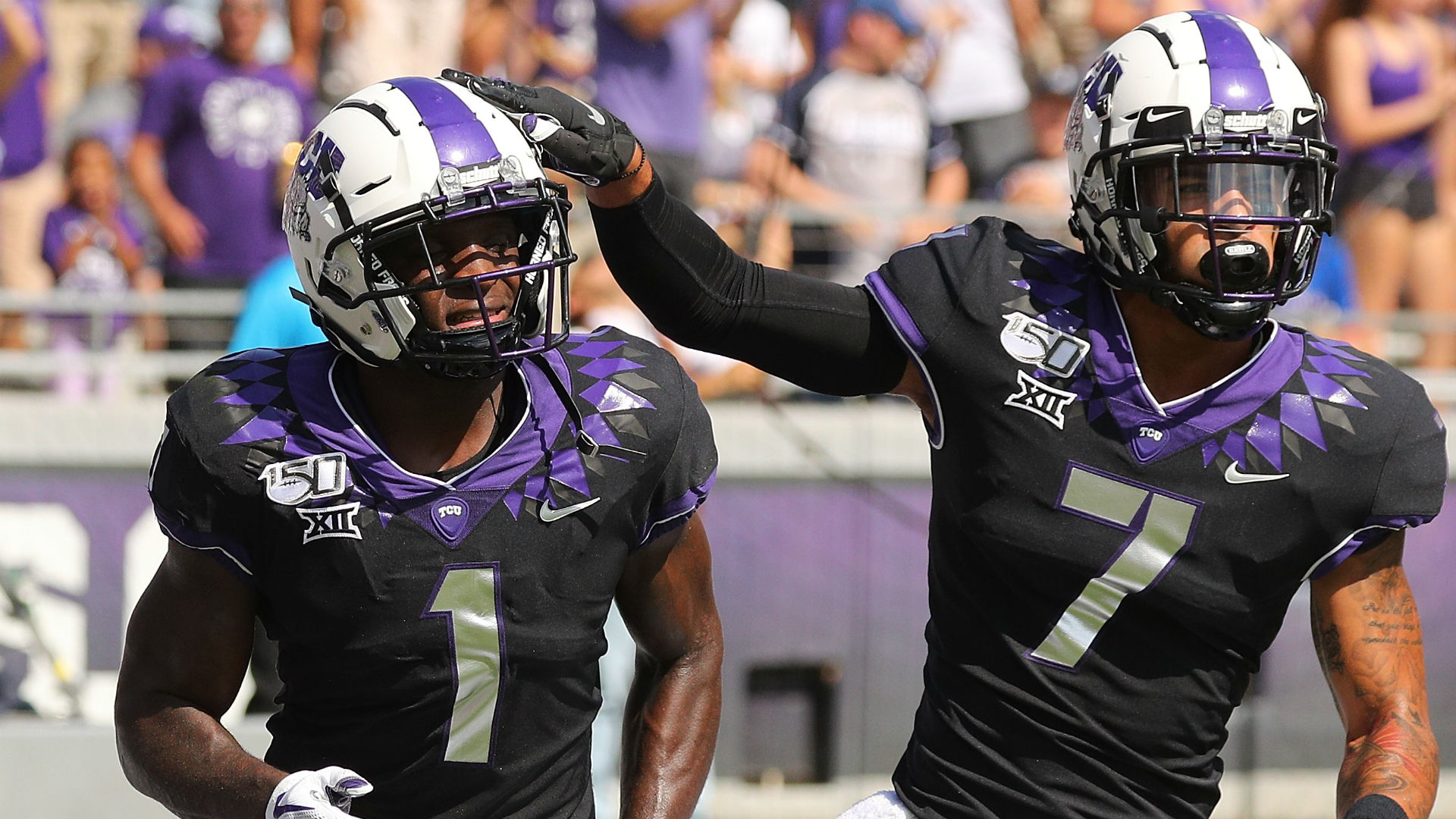 The Packers need a complementary No. 2 receiver who Aaron Rodgers can trust all over the field. Reagor is a productive, diminutive dasher who also provides some nice run-after-catch skills with quickness and toughness for his size (5-11, 206 pounds).
With the 49ers choosing to go for their wide receiver in Jeudy early, they can use their second first-rounder on someone who can help replace the production of DeForest Buckner on their interior defensive line. Blacklock (6-3, 290 pounds) has risen up boards as teams have realized he can convert his power into energy while trying to disrupt plays in the backfield.
The Chiefs need to give cornerback first-round consideration with Kendall Fuller leaving in free agency and Bashaud Breeland still unsigned. Gladney (5-10, 191 pounds) is a good Fuller replacement because of his inside-outside versatility. He is scrappy and aggressive in making plays on the ball, with a knack of being honed in on receivers' routes.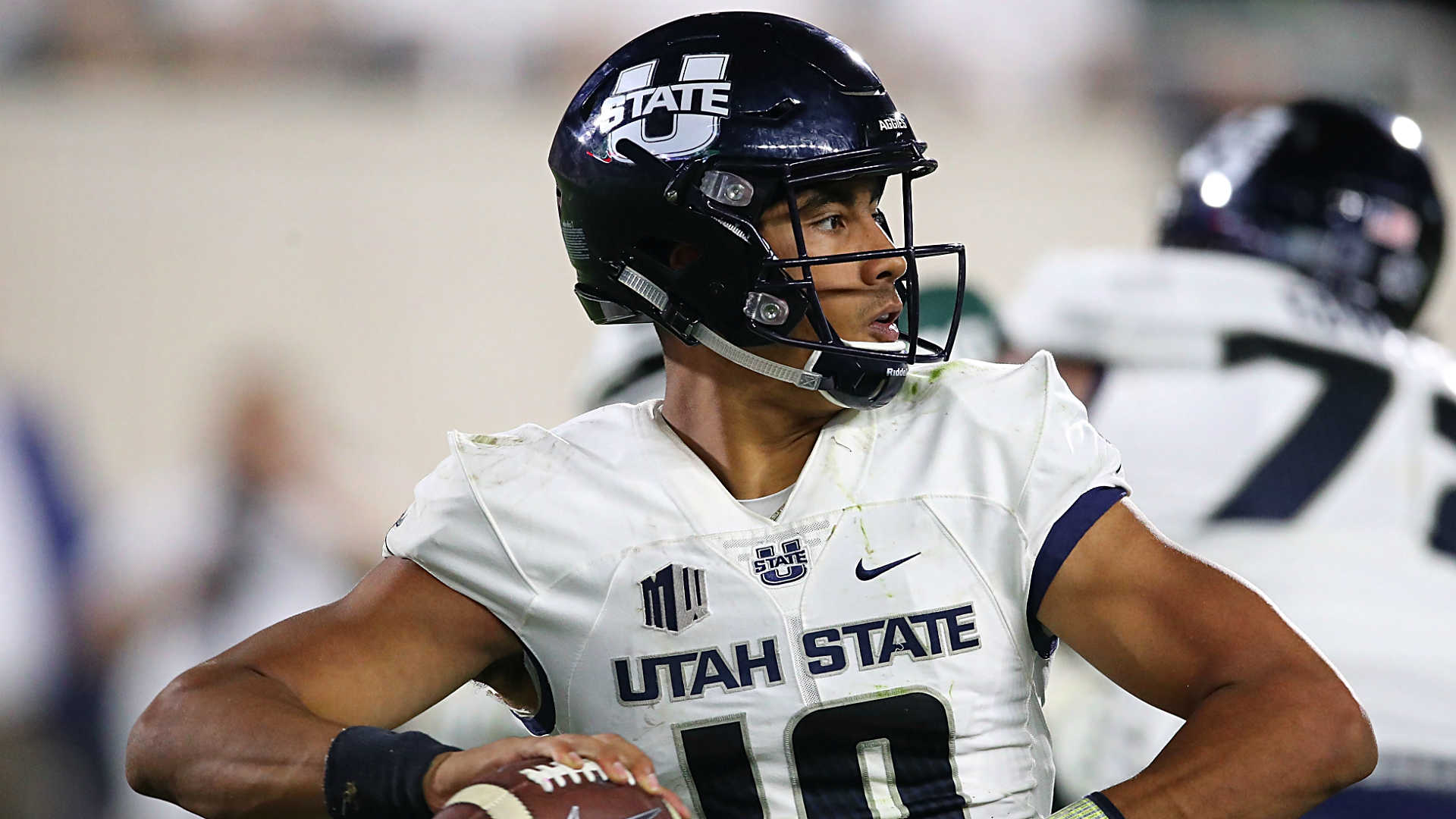 33. Cincinnati Bengals: Cesar Ruiz, G/C, Michigan
34. Indianapolis Colts (from Redskins): Brandon Aiyuk, WR, Arizona State
35. Detroit Lions: Yetur Gross-Matos, EDGE, Penn State
36. New York Giants: Antoine Winfield Jr., S, Minnesota
37. Los Angeles Chargers: Jordan Love, QB, Utah State
38. Carolina Panthers: Jaylon Johnson, CB, Utah
39. Miami Dolphins: Laviska Shenault Jr., WR, Colorado
40. Houston Texans (from Cardinals): Alton Robinson, EDGE, Syracuse
41. Cleveland Browns: Marlon Davidson, DT, Auburn
42. Jacksonville Jaguars: Terrell Lewis, EDGE, Alabama
43. Chicago Bears (from Rams): Grant Delpit, S, LSU
44. Indianapolis Colts: Cole Kmet, TE, Notre Dame
45. Tampa Bay Buccaneers: J.K. Dobbins, RB, Ohio State
46. Denver Broncos: Jordan Elliott, DT, Missouri
47. Atlanta Falcons: Clyde Edwards-Helaire, RB, LSU
48. New York Jets: Michael Pittman Jr., WR, USC
49. Pittsburgh Steelers: Jonathan Taylor, RB, Wisconsin
50. Chicago Bears: Raekwon Davis, DT, Alabama
51. Dallas Cowboys: K.J. Hamler, WR, Penn State
52. Los Angeles Rams: Curtis Weaver, EDGE, Boise State
53. Philadelphia Eagles: Malik Harrison, LB, Ohio State
54. Buffalo Bills: Julian Okwara, EDGE, Notre Dame
55. Baltimore Ravens (from Patriots through Falcons): Tyler Biadasz, G, Wisconsin
56. Miami Dolphins (from Saints): Ezra Cleveland, OT, Boise State
57. Los Angeles Rams (from Texans): Denzel Mims, WR, Baylor
58. Minnesota Vikings: Noah Igbinoghene, CB, Auburn
59. Seattle Seahawks: Neville Gallimore, DT, Oklahoma
60. Baltimore Ravens: Kyle Dugger, S, Lenoir-Rhyne
61. Tennessee Titans: Bryce Hall, CB, Virginia
62. Green Bay Packers: Austin Jackson, OT, USC
63. Kansas City Chiefs (from 49ers): Zack Moss, RB, Utah
64. Seattle Seahawks (from Chiefs): Isaiah Wilson, OT, Georgia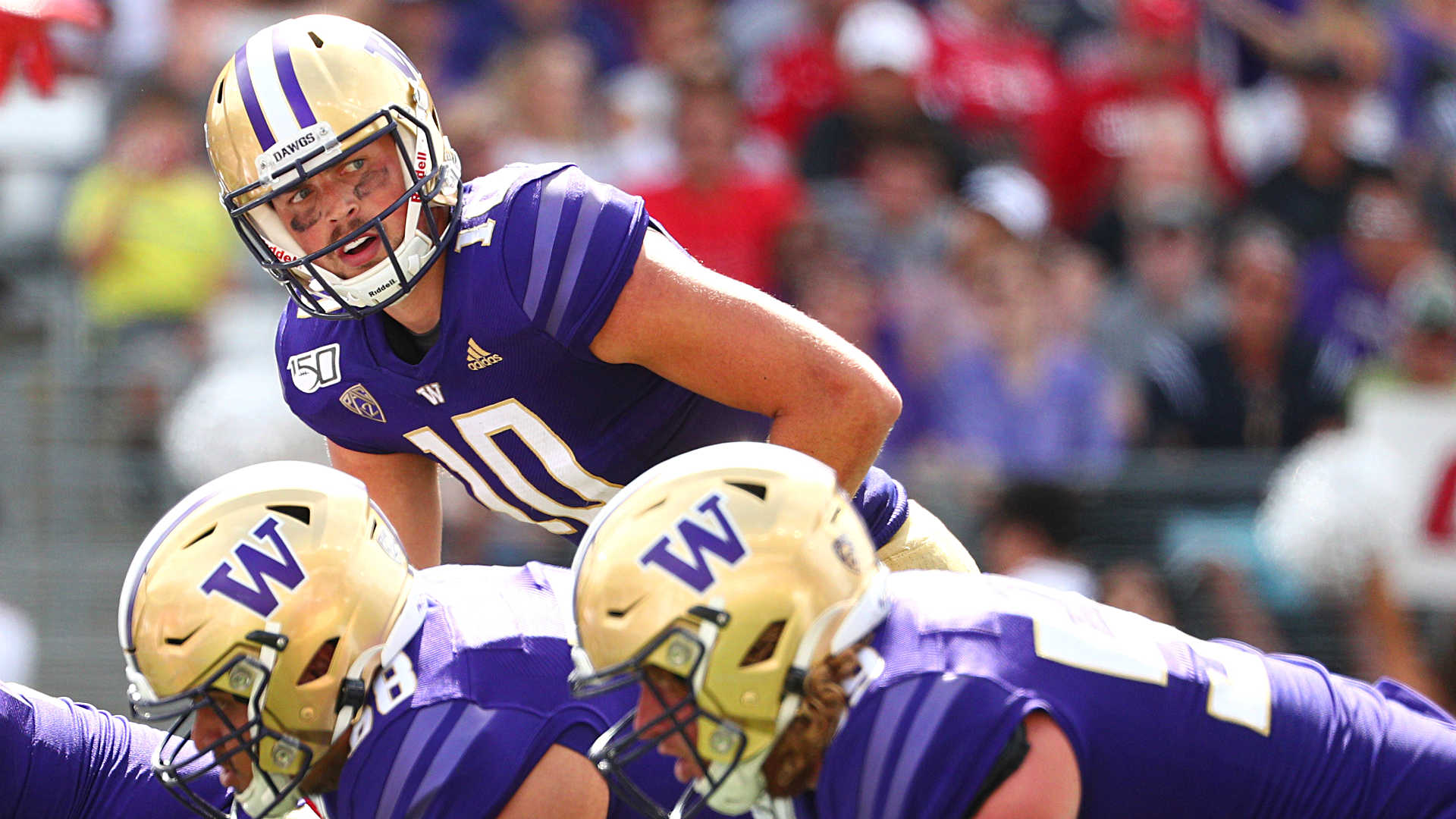 65. Cincinnati Bengals: Chase Claypool, WR, Notre Dame
66. Washington Redskins: Lloyd Cushenberry, G/C, LSU
67. Detroit Lions: Justin Madubuike, DT, Texas A&M
68. New York Jets (from Giants): Bradlee Anae, EDGE, Utah
69. Carolina Panthers: Jeremy Chinn, S, Southern Illinois
70. Miami Dolphins: Jabari Zuniga, EDGE, Florida
71. Los Angeles Chargers: Cam Akers, RB, Florida State
72. Arizona Cardinals: Hunter Bryant, TE, Washington
73. Jacksonville Jaguars: Solomon Kindley, G, Georgia
74. Cleveland Browns: Tyler Johnson, WR, Minnesota
75. Indianapolis Colts: Jacob Eason, QB, Washington
76. Tampa Bay Buccaneers: Robert Hunt, G/C, Louisiana
77. Denver Broncos: Damon Arnette, CB, Ohio State
78. Atlanta Falcons: Cameron Dantzler, CB, Mississippi State
79. New York Jets: Prince Tega Wanogho, OT, Auburn
80. Las Vegas Raiders: Jalen Hurts, QB, Oklahoma
81. Las Vegas Raiders (from Bears): Netane Muti, G, Fresno State
82. Dallas Cowboys: Troy Pride Jr., CB, Notre Dame
83. Denver Broncos (from Steelers): John Simpson, G, Clemson
84. Los Angeles Rams: Matt Peart, OT, Connecticut
85. Detroit Lions (from Eagles): Jonah Jackson, G, Ohio State
86. Buffalo Bills: Jack Driscoll, OT, Auburn
87. New England Patriots: Brycen Hopkins, TE, Purdue
88. New Orleans Saints: Jauan Jennings, WR, Tennessee
89. Minnesota Vikings: Jonathan Greenard, EDGE, Florida
90. Houston Texans: Leki Fotu, DT, Utah
91. Las Vegas Raiders (from Seahawks via Texans): Darrell Taylor, EDGE, Tennessee
92. Baltimore Ravens: Bryan Edwards, WR, South Carolina
93. Tennessee Titans: Khalid Khareem, EDGE, Notre Dame
94. Green Bay Packers: Lamar Jackson, CB, Nebraska
95. Denver Broncos (from 49ers): Anfernee Jennings, LB, Alabama
96. Kansas City Chiefs: Troy Dye, LB, Oregon
97. Cleveland Browns (from Texans) (compensatory): Darnay Holmes, CB, UCLA
98. New England Patriots (compensatory): Jake Fromm, QB, Georgia
99. New York Giants (compensatory): Ben Bartch, OT, St John's (Minnesota)
100. New England Patriots (compensatory): K.J. Hill, WR, Ohio State
101. Seattle Seahawks (compensatory): John Hightower, WR, Boise State
102. Pittsburgh Steelers (compensatory): Davon Hamilton, DT, Ohio State
103. Philadelphia Eagles (compensatory): Michael Ojemudia, CB, Iowa
104. Los Angeles Rams (compensatory): Akeem Davis-Gaither, LB, Appalachian State
105. Minnesota Vikings (compensatory): Nick Harris, G, Washington
106. Baltimore Ravens (compensatory): Rashard Lawrence, DT, LSU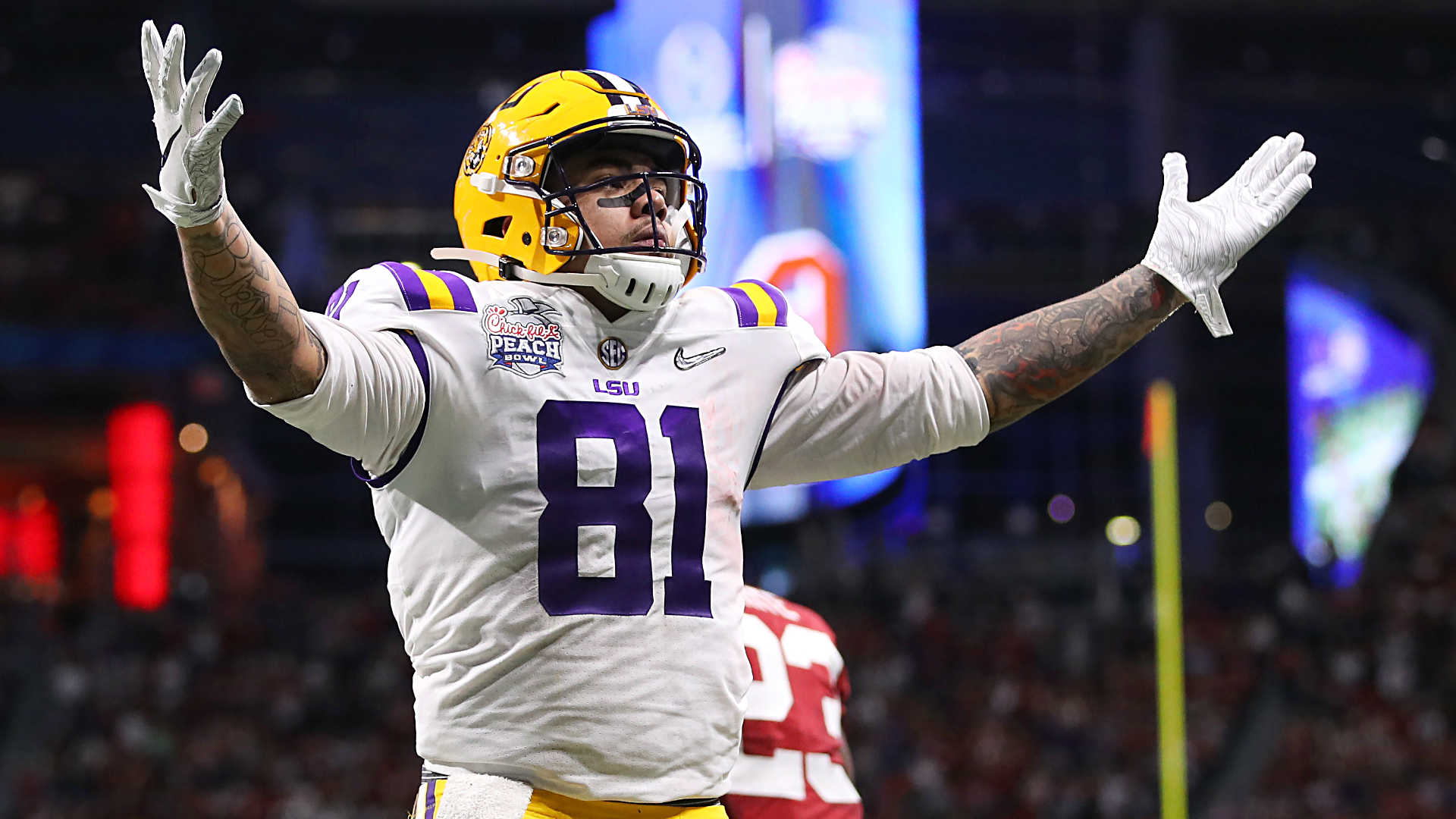 107. Cincinnati Bengals: Trey Adams, OT, Washington
108. Washington Redskins: Adam Trautman, TE, Dayton
109. Detroit Lions: Lucas Niang, OT, TCU
110. New York Giants: Donovan Peoples-Jones, WR, Michigan
111. Houston Texans (from Dolphins): Shane Lemieux, G, Oregon
112. Los Angeles Chargers: Van Jefferson, WR, Florida
113. Carolina Panthers: Matt Hennessy, G, Temple
114. Arizona Cardinals: Amik Robertson, CB, Louisiana Tech
115. Cleveland Browns: Ashtyn Davis, S, California
116. Jacksonville Jaguars: Eno Benjamin, RB, Arizona State
117. Tampa Bay Buccaneers: Antonio Gandy-Golden, WR, Liberty
118. Denver Broncos: Terrell Burgess, S, Utah
119. Atlanta Falcons: Jordyn Brooks, LB, Texas Tech
120. New York Jets: Anthony McFarland, RB, Maryland
121. Las Vegas Raiders: A.J. Dillon, RB, Boston College
122. Indianapolis Colts: Alex Taylor, OT, South Carolina State
123. Dallas Cowboys: Albert Okwuegbunam, TE, Missouri
124. Pittsburgh Steelers: Josh Uche, EDGE, Michigan
125. New England Patriots (from Bears): Willie Gay Jr., LB, Mississippi State
126. Los Angeles Rams: Joshua Kelley, RB, UCLA
127. Philadelphia Eagles: Saahdiq Charles, OT, LSU
128. Buffalo Bills: Essang Bassey, CB, Wake Forest
129. Baltimore Ravens (from Patriots): Harrison Bryant, TE, FAU
130. New Orleans Saints: K'Von Wallace, S, Clemson
131. Arizona Cardinals (from Texans): Logan Wilson, LB, Wyoming
132. Minnesota Vikings: McTevin Agim, DT, Arkansas
133. Seattle Seahawks: Damien Lewis, G, LSU
134. Baltimore Ravens: Evan Weaver, LB, California
135. Pittsburgh Steelers (from Titans through Dolphins): Hakeem Adeniji, OT, Kansas
136. Green Bay Packers: Thaddeus Moss, TE, LSU
137. Jacksonville Jaguars (from 49ers through Broncos): Cameron Brown, LB, Penn State
138. Kansas City Chiefs: Davion Taylor, LB, Colorado
139. Tampa Bay Buccaneers (compensatory): Julian Blackmon, S, Utah
140. Jacksonville Jaguars (from Bears) (compensatory): Larrell Murchinson, DT, NC State
141. Miami Dolphins (compensatory): David Woodward, LB, Utah State
142. Washington Redskins (compensatory): Isaiah Hodgins, WR, Oregon State
143. Atlanta Falcons (from Ravens) (compensatory): Calvin Throckmorton, OT, Oregon
144. Seattle Seahawks (compensatory): Ke'Shawn Vaughn, RB, Vanderbilt
145. Philadelphia Eagles (compensatory): J.R. Reed, S, Georgia
146. Philadelphia Eagles (compensatory): Devin Duvernay, WR, Texas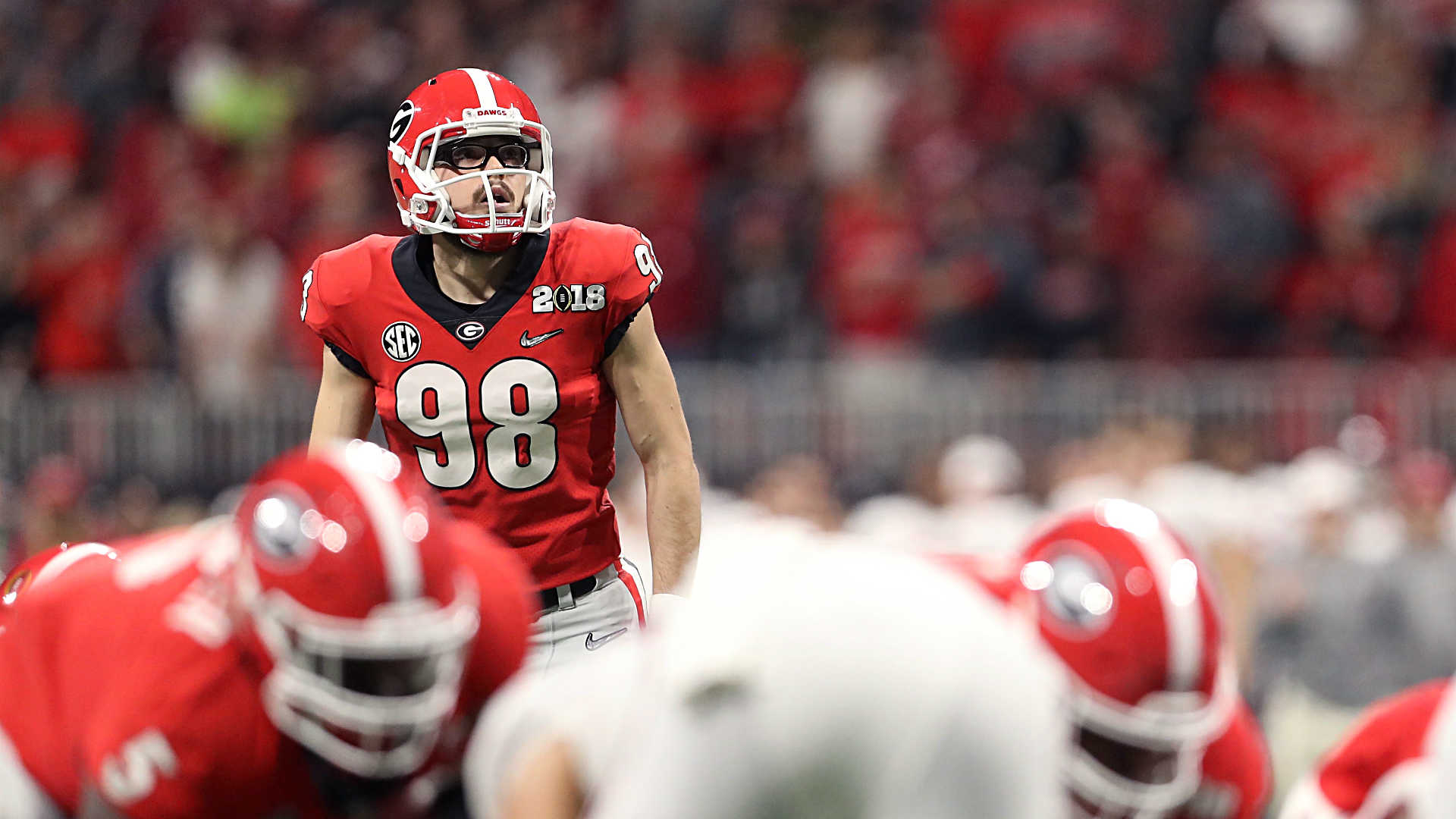 147. Cincinnati Bengals: Joe Bachie Jr., LB, Michigan State
148. Carolina Panthers (from Redskins): Shaquille Quarterman, LB, Miami
149. Detroit Lions: Gabriel Davis, WR, UCF
150. New York Giants: Jason Strowbridge, EDGE, North Carolina
151. Los Angeles Chargers: Jacob Phillips, LB, LSU
152. Carolina Panthers: Charlie Heck, OT, North Carolina
153. Miami Dolphins: James Lynch, DT, Baylor
154. Miami Dolphins (from Jaguars through Steelers): Jonathan Garvin, EDGE, Miami
155. Minnesota Vikings (from Browns through Bills): Collin Johnson, WR, Texas
156. San Francisco 49ers (from Broncos): Kenny Willekes, EDGE, Michigan State
157. Jacksonville Jaguars (from Falcons through Ravens): Josiah Scott, CB, Michigan State
158. New York Jets: Nick Coe, EDGE, Auburn
159. Las Vegas Raiders: Markus Bailey, LB, Purdue
160. Indianapolis Colts: Alex Highsmith, EDGE, Charlotte
161. Tampa Bay Buccaneers: Khalil Davis, DT, Nebraska
162. Washington Redskins: Lavert Hill, CB, Michigan
163. Chicago Bears: Logan Stenberg, G, Kentucky
164. Dallas Cowboys: Brandon Jones, S, Texas
165. Jacksonville Jaguars (from Rams): Josh Metellus, S, Michigan
166. Detroit Lions (from Eagles): Rico Dowdle, RB, South Carolina
167. Buffalo Bills: Darrynton Evans, RB, Appalachian State
168. Philadelphia Eagles: Lamical Perine, RB, Florida
169. New Orleans Saints: Mykal Walker, LB, Fresno State
170. Baltimore Ravens (from Vikings): Raequan Williams, DT, Michigan State
171. Houston Texans: Javaris Davis, CB, Auburn
172. New England Patriots (from Seahawks through Lions): Rodrigo Blankenship, K, Georgia
173. Miami Dolphins (from Ravens through Rams): A.J. Green, CB, Oklahoma State
174. Tennessee Titans: Javon Leake, RB, Maryland
175. Green Bay Packers: Francis Bernard, ILB, Utah
176. San Francisco 49ers: Colby Parkinson, TE, Stanford
177. Kansas City Chiefs: Stanford Samuels, CB, Florida State
178. Denver Broncos (compensatory): Kamal Martin, LB, Minnesota
179. Dallas Cowboys (compensatory): Yasir Durant, OT, Missouri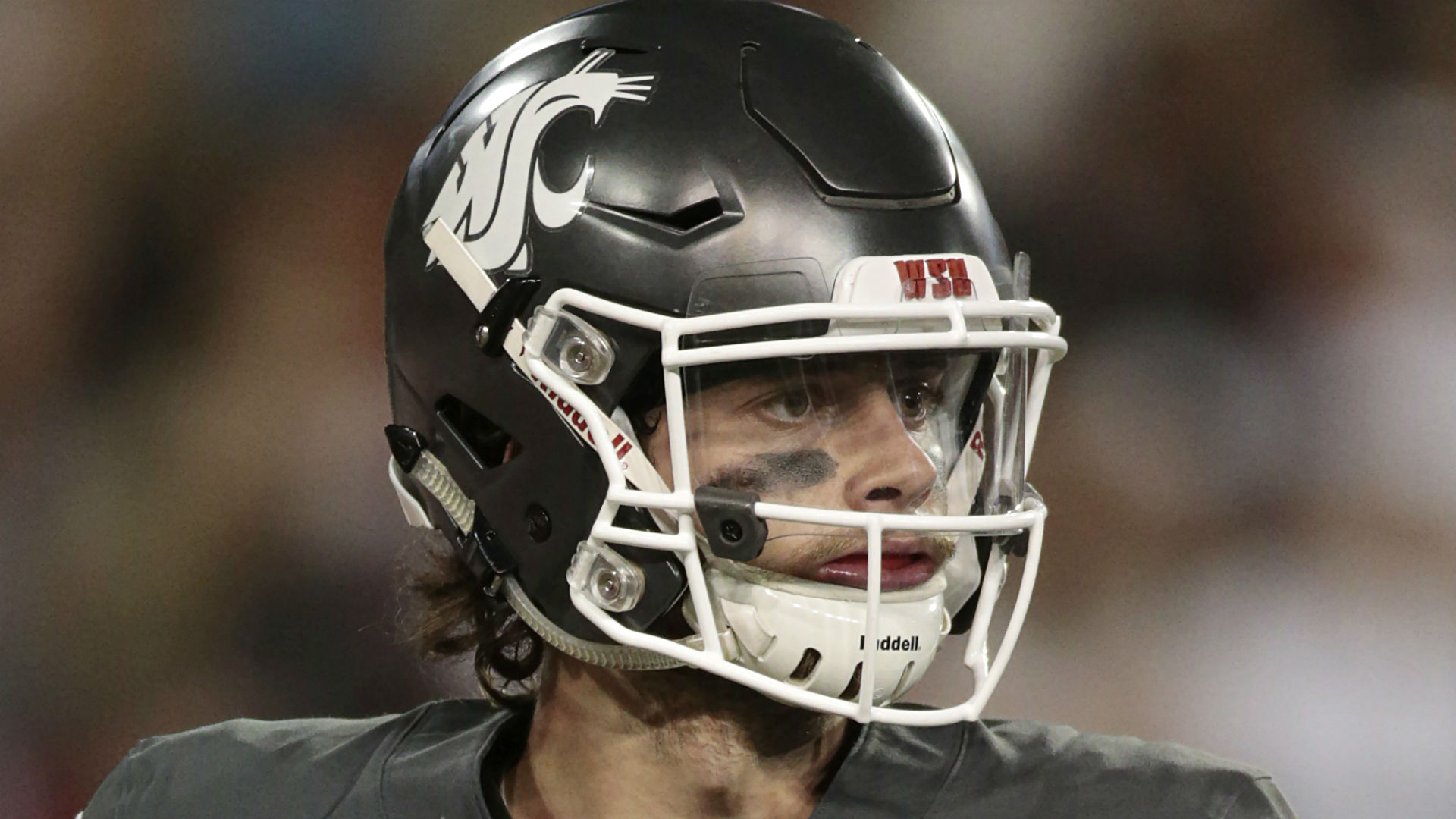 180. Cincinnati Bengals: Jared Pinkney, TE, Vanderbilt
181. Denver Broncos (from Redskins): Blake Ferguson, LS, LSU
182. Detroit Lions: Braden Mann, P, Texas A&M
183. New York Giants: James Robinson, RB, Illinois State
184. Carolina Panthers: D.J. Wonnum, EDGE, South Carolina
185. Miami Dolphins: Steve Wirtel, LS, Iowa State
186. Los Angeles Chargers: Trevis Gipson, EDGE, Tulsa
187. Cleveland Browns (from Cardinals): Michael Divinity Jr., LB, LSU
188. Buffalo Bills (from Browns): Jordan Fuller, S, Ohio State
189. Jacksonville Jaguars: Devin Asiasi, TE, UCLA
190. Philadelphia Eagles (from Falcons): Kyahva Tezino, LB, San Diego State
191. New York Jets: Benito Davis, DT, Ole Miss
192. Green Bay Packers (from Raiders): Robert Windsor, DT, Penn State
193. Indianapolis Colts: Justin Strnad, LB, Wake Forest
194. Tampa Bay Buccaneers: Dane Jackson, CB, Pittsburgh
195. New England Patriots (from Broncos): Tanner Muse, S, Clemson
196. Chicago Bears: Jacob Breeland, TE, Oregon
197. Indianapolis Colts (from Cowboys through Dolphins): James Proche, WR, SMU
198. Pittsburgh Steelers: Cheyenne O'Grady, TE, Arkansas
199. Los Angeles Rams: Reggie Robinson, CB, Tulsa
200. Chicago Bears (from Eagles): Antonio Gibson, WR, Memphis
201. Minnesota Vikings (from Bills): Geno Stone, S, Iowa
202. Arizona Cardinals (from Patriots): J.J. Taylor, RB, Arizona
203. New Orleans Saints: Dalton Keene, TE, Virginia Tech
204. New England Patriots (from Texans): Alohi Gilman, S, Notre Dame
205. Minnesota Vikings: Sean McKeon, TE, Michigan
206. Jacksonville Jaguars (from Seahawks): Kalija Lipscomb, WR, Vanderbilt
207. Buffalo Bills (from Ravens through Patriots): T.J. Brunson, LB, South Carolina
208. Green Bay Packers (from Titans): Brian Cole, S, Mississippi State
209. Green Bay Packers: Anthony Gordon, QB, Washington State
210. San Francisco 49ers: Jamycal Hasty, RB, Baylor
211. New York Jets (from Chiefs): Antoine Brooks Jr., S. Maryland
212. New England Patriots (compensatory): Isaiah Coulter, WR, Rhode Island
213. New England Patriots (compensatory): Ben Bredeson, G, Michigan
214. Seattle Seahawks (compensatory): Harrison Hand, CB, Temple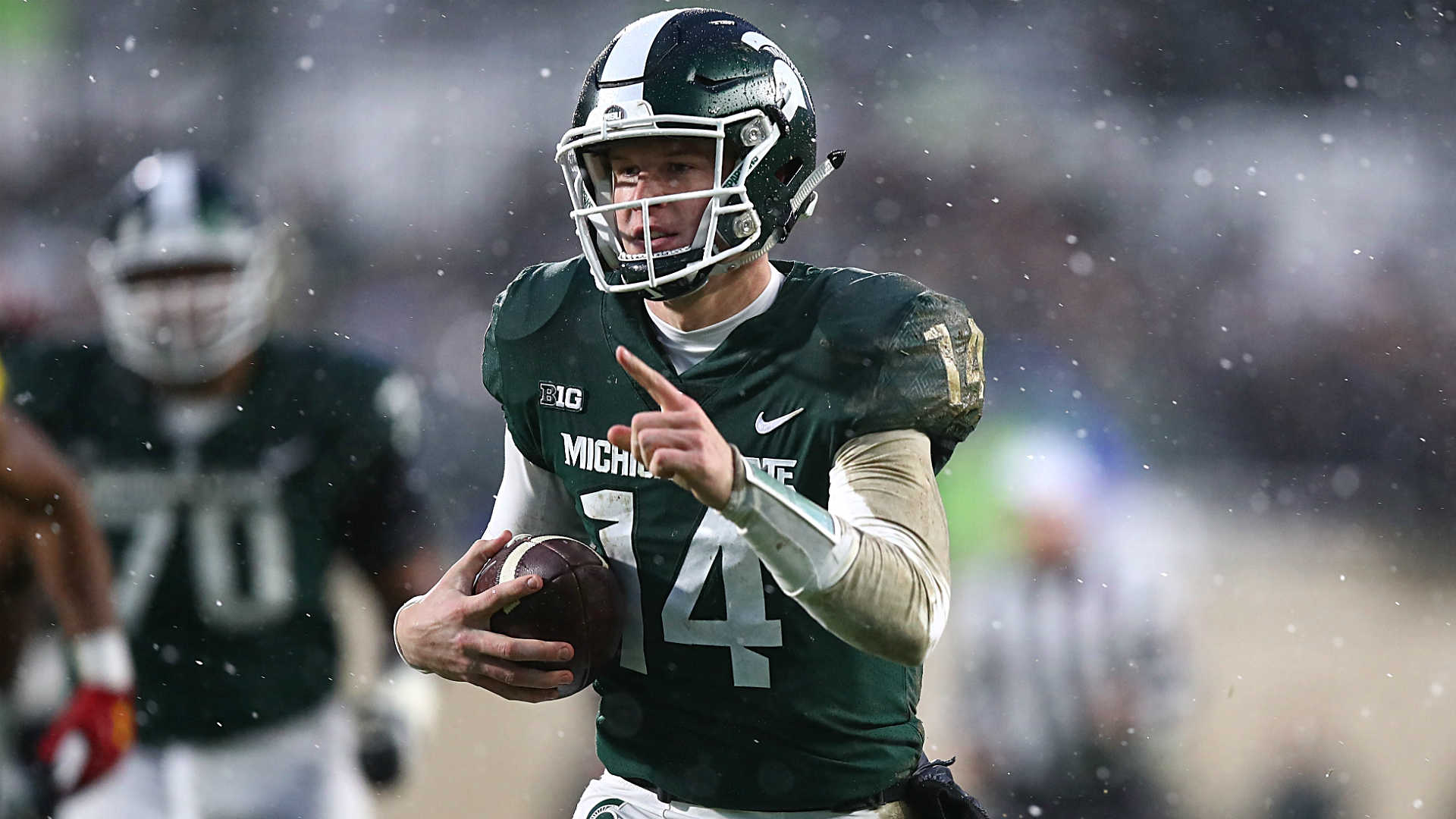 215. Cincinnati Bengals: Patrick Taylor, RB, Memphis
216. Washington Redskins: Daniel Bituli, LB, Tennessee
217. San Francisco 49ers (from Lions): Javelin Guidry, CB, Utah
218. New York Giants: Stephen Sullivan, TE, LSU
219. Minnesota Vikings (from Dolphins): Brian Lewerke, QB, Michigan State
220. Los Angeles Chargers: Bravvion Roy, DT, Baylor
221. Carolina Panthers: Raymond Calais, RB, Louisiana-Lafayette
222. Arizona Cardinals: Bryce Perkins, QB, Virginia
223. Jacksonville Jaguars: Kamren Curl, CB, Arkansas
224. Tennessee Titans (from Browns): Garrett Marino, DT, UAB
225. Baltimore Ravens (from Jets): Salvon Ahmed, RB, Washington
226. Chicago Bears (from Raiders): Trevon Hill, EDGE, Miami
227. Miami Dolphins (from Colts): Tyre Phillips, G, Mississippi State
228. Atlanta Falcons (from Buccaneers through Eagles): Daniel Thomas, S, Auburn
229. Washington Redskins (from Broncos): Michael Warren, RB, Cincinnati
230. New England Patriots (from Falcons) Dale Harding, LB, Illinois
231. Dallas Cowboys: Kindle Vildor, CB, Georgia Southern
232. Pittsburgh Steelers: Jordan Mack, LB, Virginia
233. Chicago Bears: Nate Stanley, QB, Iowa
234. Los Angeles Rams: Charlie Taumoepeau, TE, Portland State
235: Detroit Lions (from Eagles through Patriots): Steven Montez, QB, Colorado
236. Green Bay Packers (from Bills through Browns): Kendall Coleman, EDGE, Syracuse
237. Tennessee Titans (from Patriots through Broncos): Jon Runyan, OT, Michigan
238. New York Giants (from Saints): Carter Coughlin, EDGE, Minnesota
239. Buffalo Bills (from Vikings): Mitchell Wilcox, TE, South Florida
240. Houston Texans (from Patriots): Levante Bellamy, RB, Western Michigan
241. New England Patriots (from Seahawks): Joe Gaziano, EDGE, Northwestern
242. Green Bay Packers (from Ravens): Deejay Dallas, RB, Miami
243. Tennessee Titans: Cole McDonald, QB, Hawaii
244. Cleveland Browns (from Packers): Carlos Davis, DT, Nebraska
245. San Francisco 49ers: Jalen Elliott, S, Notre Dame
246. Miami Dolphins (from Chiefs): Scott Frantz, OT, Kansas State
247. New York Giants (compensatory): Trajan Bandy, CB, Miami
248. Houston Texans (compensatory): Lynn Bowden Jr, WR, Kentucky
249. Minnesota Vikings (compensatory): Mohamed Berry, LB, Nebraska
250. Houston Texans (compensatory): Kevin Dotson, G, Louisiana
251. Miami Dolphins (compensatory): Josiah Deguara, TE, Cincinnati
252. Denver Broncos (compensatory): Quintez Cephus, WR, Wisconsin
253. Minnesota Vikings (compensatory): Jake Luton, QB, Oregon State
254. Denver Broncos (compensatory): Charlie Woerner, TE, Georgia
255. New York Giants (compensatory): Trystan Colon-Castillo, G, Missouri
Source: Read Full Article