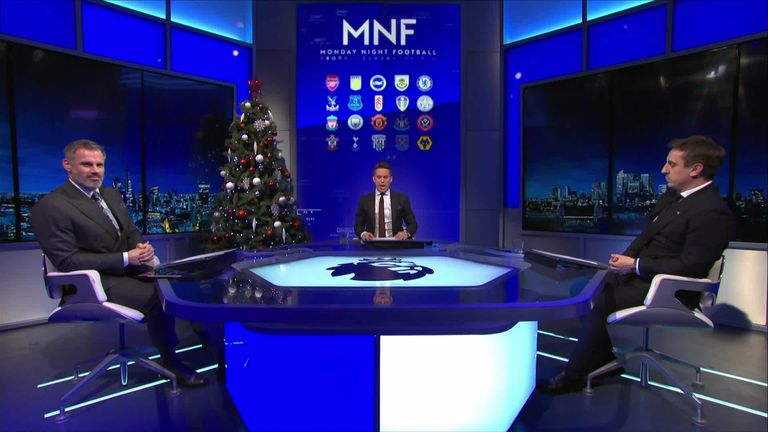 'The biggest rematch that Sky Sports has seen since Froch-Groves: Part Two!'
Well, not quite. But Gary Neville and Jamie Carragher are back to give their predictions for Week 17 in the NFL, with one aim, to take down Rob Ryan – again!
Incredibly, the MNF duo got the better of two-time Super Bowl-winning coach Ryan in Week One, but can they repeat the trick for the final week of the 2020 regular season? Click on the video above to watch them make their picks!
2020 Prediction Results
Coach Ryan, meanwhile, is out for revenge, saying: "These guys came out strong, but that was Week One. This reminds me of the time when in 2002 I was a coach for the New England Patriots and we got beat 31-0 in Week One by the worst team in the league – the Buffalo Bills – but in the last week of the season, much like this rematch, we beat them 31-0 and then went on to win the Super Bowl. That's all I'm saying. I'm going to put these two footballers in their place!"
Each week, Sky Sports' NFL experts take on representatives from the wider Sky Sports family and a guest from NFL UK, who this week have British sprinter Nethaneel Mitchell-Blake making their picks.
Week 17 Predictions
Pittsburgh Steelers @ Cleveland Browns
Sunday, live on Sky Sports NFL, 6pm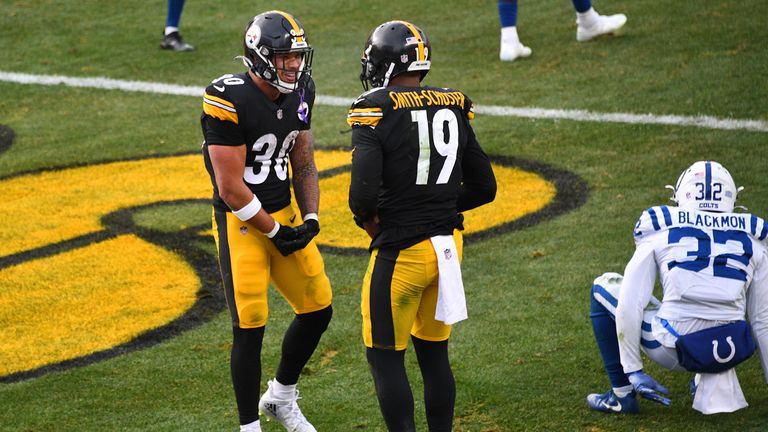 COACH RYAN PICK: Browns
"The Browns need the game to get in. They better not be dumb enough to play like they did last week [in defeat to the New York Jets], where they never ran the football. I'm tempted to take the Steelers, but not if they've got Mason Rudolph playing at quarterback."
NEVILLE/CARRAGHER PICK: Browns
Carragher: "I love what the Browns are doing this season; Baker Mayfield is starting to look like a No 1 draft pick, so the Browns will win."
MITCHELL-BLAKE PICK: Browns
Arizona Cardinals @ Los Angeles Rams
Sunday, live on Sky Sports NFL, 9.25pm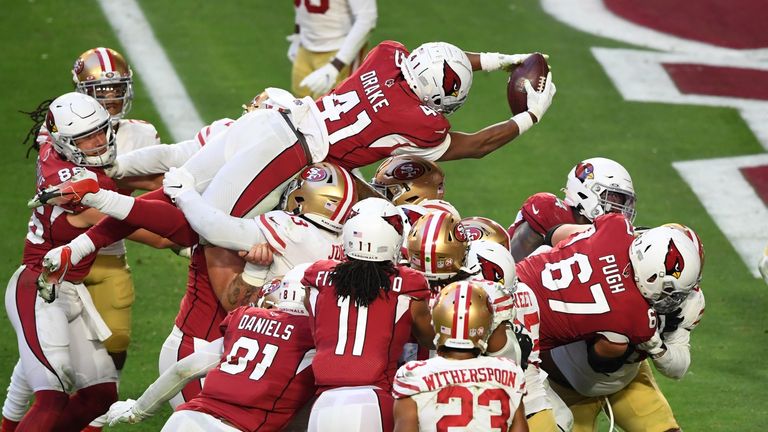 COACH RYAN PICK: Rams
"I'll go with the Rams here. I know Neil Reynolds loves Kurt Warner, and this John Wolford kid at quarterback could turn out to be the 2020 Warner. He has been bounced around the league, has never even taken a snap in the NFL, but I think he gets them the win here against the Cardinals – I don't like the body language of Kyler Murray."
NEVILLE/CARRAGHER PICK: Rams
Neville: "The Rams have an unbelievable record in this one – they've won their last seven against the Cardinals – and that's going to continue on Sunday, I can tell you that for nothing."
MITCHELL-BLAKE PICK: Cardinals
Washington Football Team @ Philadelphia Eagles
Sunday Night Football, live on Sky Sports NFL, Monday, 1.20am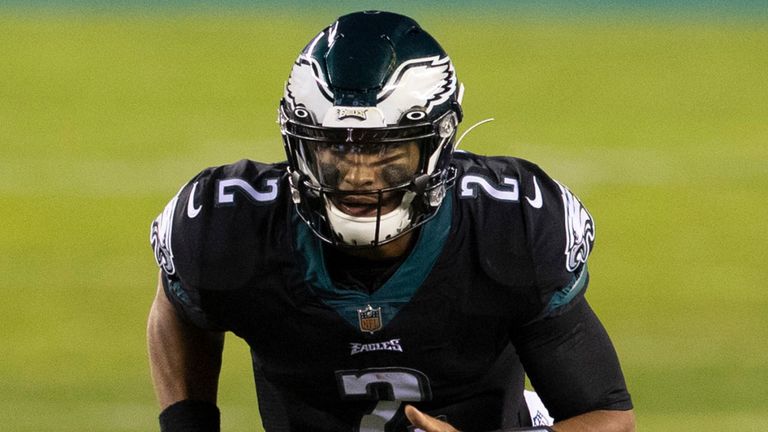 COACH RYAN PICK: Eagles
"The Eagles can't stop anybody on defence – they gave up 550 yards last week in their loss to the [Dallas] Cowboys – but I like their quarterback Jalen Hurts – he has energised that team. They've really got nothing to play for, and Washington have got an unbelievable defensive line which destroyed Philly the first time they played, but I just think the Eagles spoil the party."
NEVILLE/CARRAGHER PICK: Eagles
Carragher: "Hurts has got the Eagles going at the moment, so I'm going with Philly to win."
MITCHELL-BLAKE PICK: Eagles
Sky Sports NFL is your dedicated channel for NFL coverage through the season – featuring a host of NFL Network programming, a new weekly preview show as well as at least five games a week and NFL Redzone, you won't miss a moment. Don't forget to follow us on skysports.com/nfl, our Twitter account @SkySportsNFL & Sky Sports – on the go!
Source: Read Full Article