An action-packed off-season in Formula 1 sees Lewis Hamilton's future still widely discussed. The Mercedes star is yet to respond to messages from the FIA, the sport's governing body, according to the body's new president, Mohammed bin Sulayem. The controversial end to the 2021 season in Abu Dhabi has also raised doubts over the future of race director Michael Masi, with Mercedes furious with his role and decisions that influenced Max Verstappen emerging victorious in the title race.
Hamilton has attended public events to receive his knighthood and bid farewell to now-former Mercedes teammate Valtteri Bottas, but he has remained tight-lipped over the divisive finish to the championship, with some suggesting the seven-time world champion could even be considering walking away from the sport.
Former F1 driver Stefan Johansson became the latest figure to criticise how the final lap unfolded at the Abu Dhabi Grand Prix, warning that the sport had moved into "dangerous territory" as it risks integrity for the sake of entertainment. Johansson added that Masi's decision to allow only five cars to unlap themselves "completely ignored any level of common sense".
Meanwhile, Verstappen has been celebrating his maiden world championship title in the US and was pictured with boxing's pound-for-pound superstar Canelo Alvarez last weekend. However, the Dutchman has been warned that his aggressive driving style could lead to a ban in the 2022 season. Verstappen currently has seven points on his F1 licence – picked up for disciplinary infractions – with 12 points invoking an automatic one-race suspension.
Follow all the latest F1 updates as we build up to the new season below:
Recommended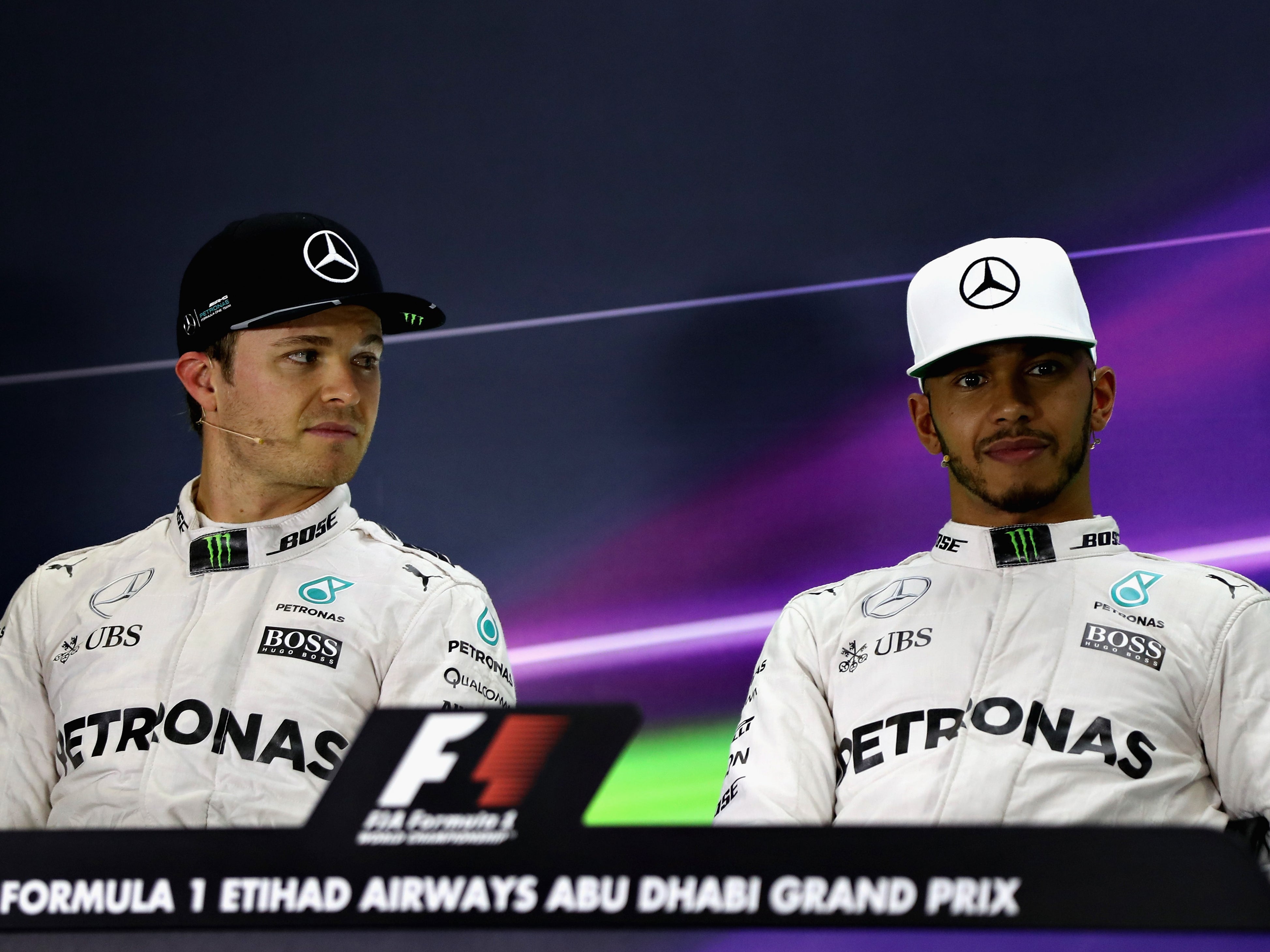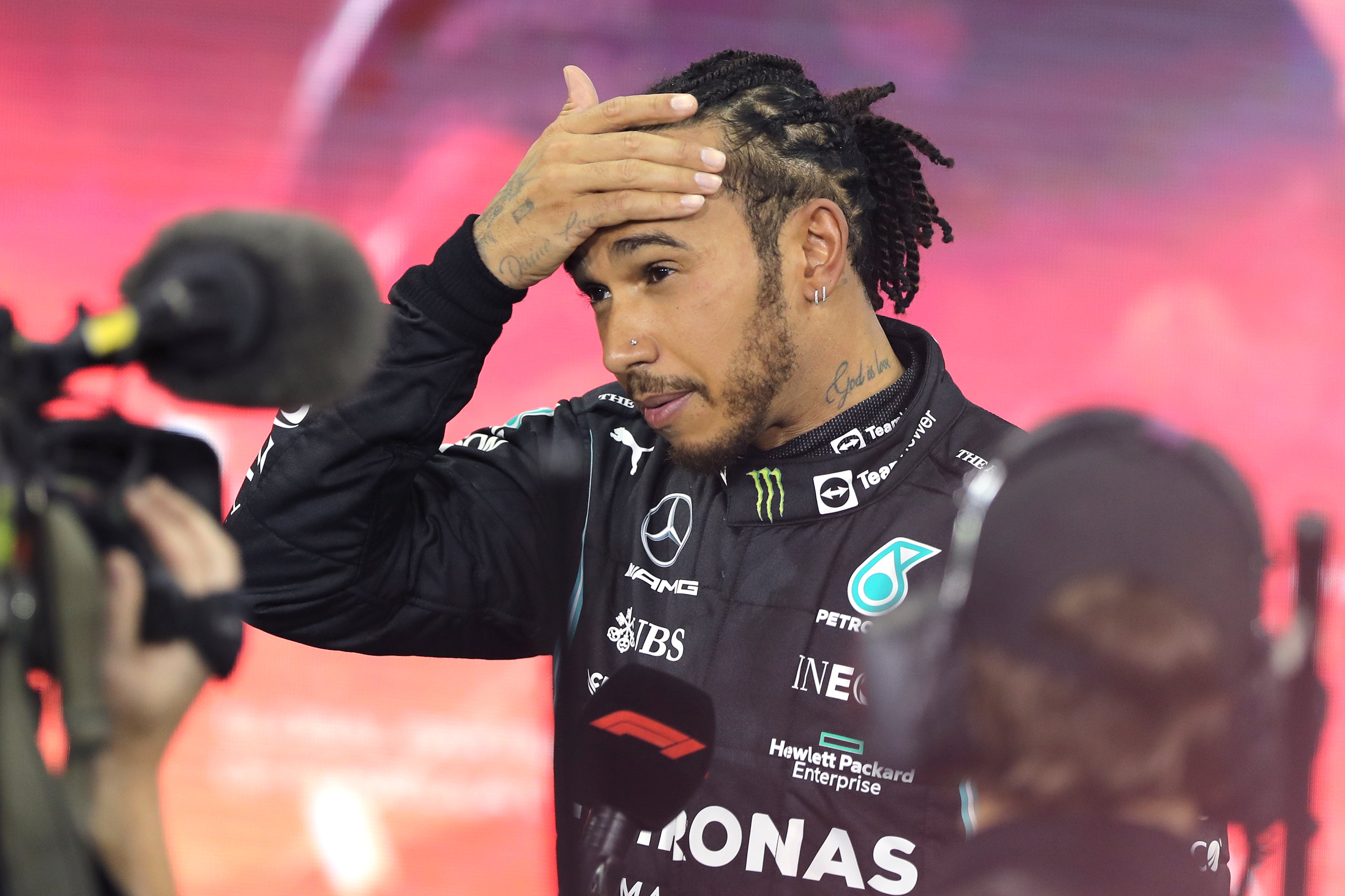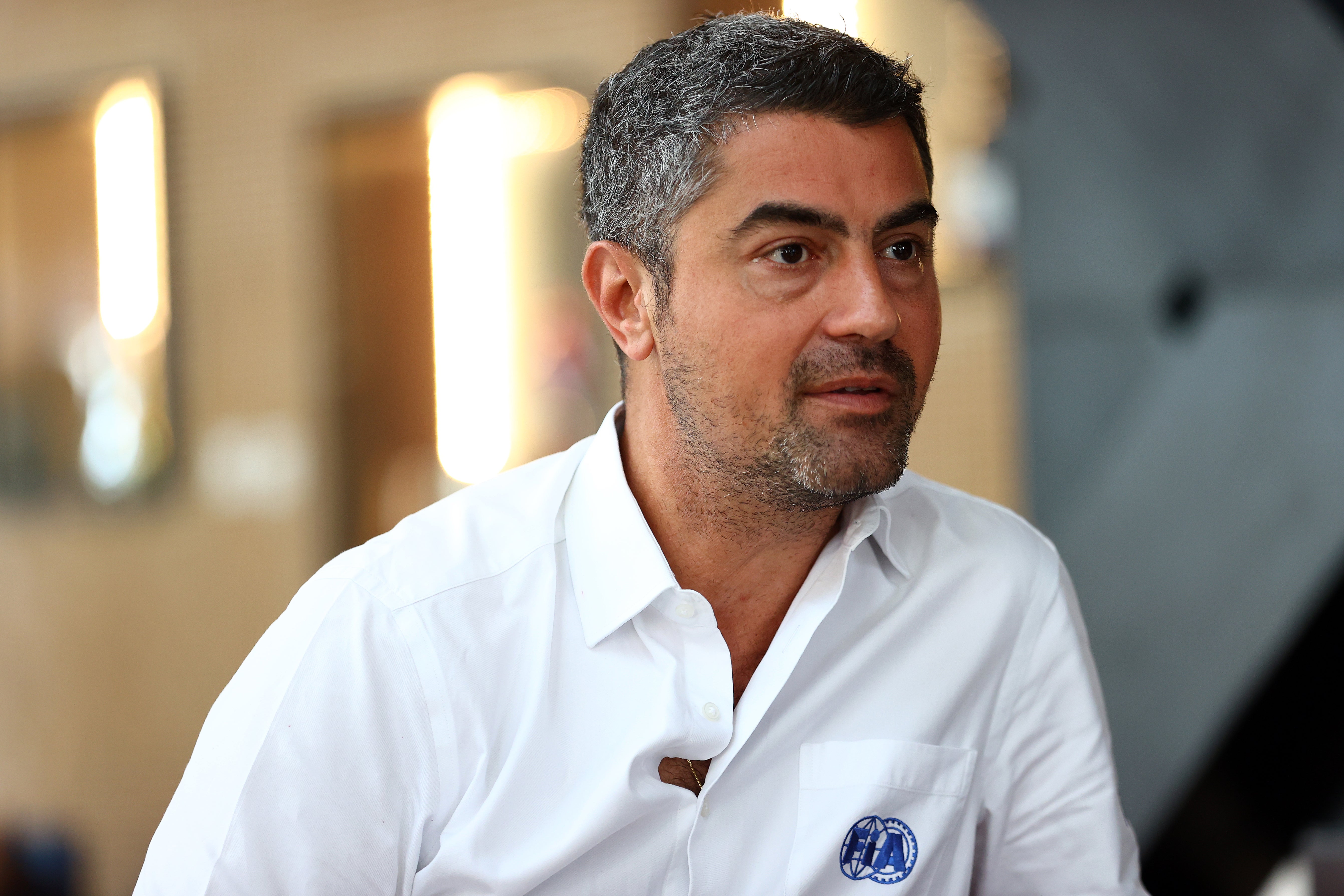 Christian Horner maintains 'short memories' will see controversial end to F1 title race forgotten
Christian Horner is adamant that fans' "short memories" will ensure the controversy surrounding Max Verstappen title win over Lewis Hamilton will soon be forgotten.
"People in this business have such very short memories,' said Horner said (h/t GPFans). "We've even forgotten what happened [earlier in the year]. It was such a long racing season.
"Max is absolutely a deserving world champion. When you look at the championship as a whole, of course, the events in Abu Dhabi drew an awful lot of comment but that happens in sport.
"We had a lot of bad luck last year, we got fortunate with a safety car, we made the right strategic calls, great strategy, great teamwork and great execution by Max, and we won the race.
"Time will move on. Max is a very deserving world champion, we are incredibly proud of that, and the history books will always show he is the 2021 world champion."
Bernie Ecclestone not convinced Lewis Hamilton returns to F1
Bernie Ecclestone does not believe Lewis Hamilton returns to F1 as his future remains the source of rumour and debate after taking a break from both mainstream and social media.
"I don't think he's coming back," he told Blick.
"His disappointment is too great. And you can understand that in a way. Now it would be time, with also seven World Championship titles like Michael Schumacher, to tackle his dream of becoming a fashion entrepreneur."
Mercedes appeared to confirm their star man would not opt for retirement though, tweeting a picture of Hamilton and adding the caption: "Adversity causes some to break; others to break records."
Lewis Hamilton linked to Hollywood movie about Formula 1
Lewis Hamilton is reportedly connected with discussions over a new Hollywood movie surrounding Formula 1.
Entertainment website Deadline says Apple TV could snag the rights, with Brad Pitt primed to feature as one of the drivers returning from retirement to mentor a young upstart in what would be "his final stab at glory on the track as the younger driver's team-mate".
The plot is similar to Michael Schumacher and Nico Rosberg at Mercedes from 2010 to 2012.
And the original report from Deadline says that: "we hear that British Formula 1 driver Lewis Hamilton is involved in some capacity".
The latest update does not mention the seven-time former world champion, with a budget of around $140m and director Joseph Kosinski, who directed the forthcoming Top Gun: Maverick, on board alongside Ehren Kruger the scriptwriter and Jerry Bruckheimer the producer.
https://sportstoft.com/soccer/newcastle-have-six-centre-backs-on-january-shortlist-with-30m-sven-botman-deal-unlikely/
Toto Wolff insists fixing F1 goes beyond firing Michael Masi
Mercedes boss Toto Wolff insists fixing Formula 1 is a more complicated problem than simply firing director Michael Masi after the shambolic scenes in Abu Dhabi to conclude the 2021 F1 season.
"It's a bigger problem, my values ​​are simply not compatible with the decisions that were made," Wolff told the Spanish branch of Motorsport.com.
"It is not just about replacing the race director. The whole decision-making system must be improved.
"It's one thing to drive hard and have different points of view between drivers and teams, that's normal. But inconsistent decisions inevitably lead to controversy, much of it totally unnecessary."
Horner: People will 'move on' from 2021 controversy
Red Bull team principal Christian Horner believes people's "short memories" will mean fans will forget the controversial ending to the 2021 season.
Max Verstappen won his first world championship after race director Michael Masi made some questionable calls. Verstappen and Lewis Hamilton headed into the final race on equal points and the British star had led for the majority of the race. However, Nicholas Latifi crashed with a few laps to go which deployed the safety car.
Masi ruled the race could be finished but that some cars could unlap and others couldn't. This meant Verstappen was right behind Hamilton on fresh tyres as he overtook him to claim the title. The controversial conclusion to the race is still being discussed among fans but Horner insists it will soon be ancient history.
"People in this business have such very short memories," said Horner, quoted by GPFans. "We've even forgotten what happened [earlier in the year]. It was such a long racing season.
"Max is absolutely a deserving world champion. When you look at the championship as a whole, of course, the events in Abu Dhabi drew an awful lot of comment but that happens in sport.
"Time will move on. Max is a very deserving world champion, we are incredibly proud of that, and the history books will always show he is the 2021 world champion."
Vettel impressed by Schumacher work ethic
Sebastian Vettel has praised Mick Schumacher's work ethic during his debut Formula 1 season.
Schumacher, son of F1 legend Michael, raced for Haas in the 2021 campaign and finished 19th overall in his rookie year without scoring a championship point.
Despite a disappointing season for Haas, Vettel was impressed by the 22-year-old and has commended him by saying he was the first one in and the last one out of the paddock.
"I think the offset from the start of the season for that team was poor because they had no development and they were far behind," Vettel told Race Fans.
"But I think we should look throughout the year. Mick's been very happy, enthusiastic and happy to put work in, and he's been one of the first ones, if not the first ones, every single day to come to the paddock and one of the latest ones to leave, and showing huge interest in trying to push the team along.
"Apart from the job on track that he did, apart from some maybe small mistakes that happened in your first year, I think he's done a great job. So I really wish that he gets a much better car next year to show what he's able to do."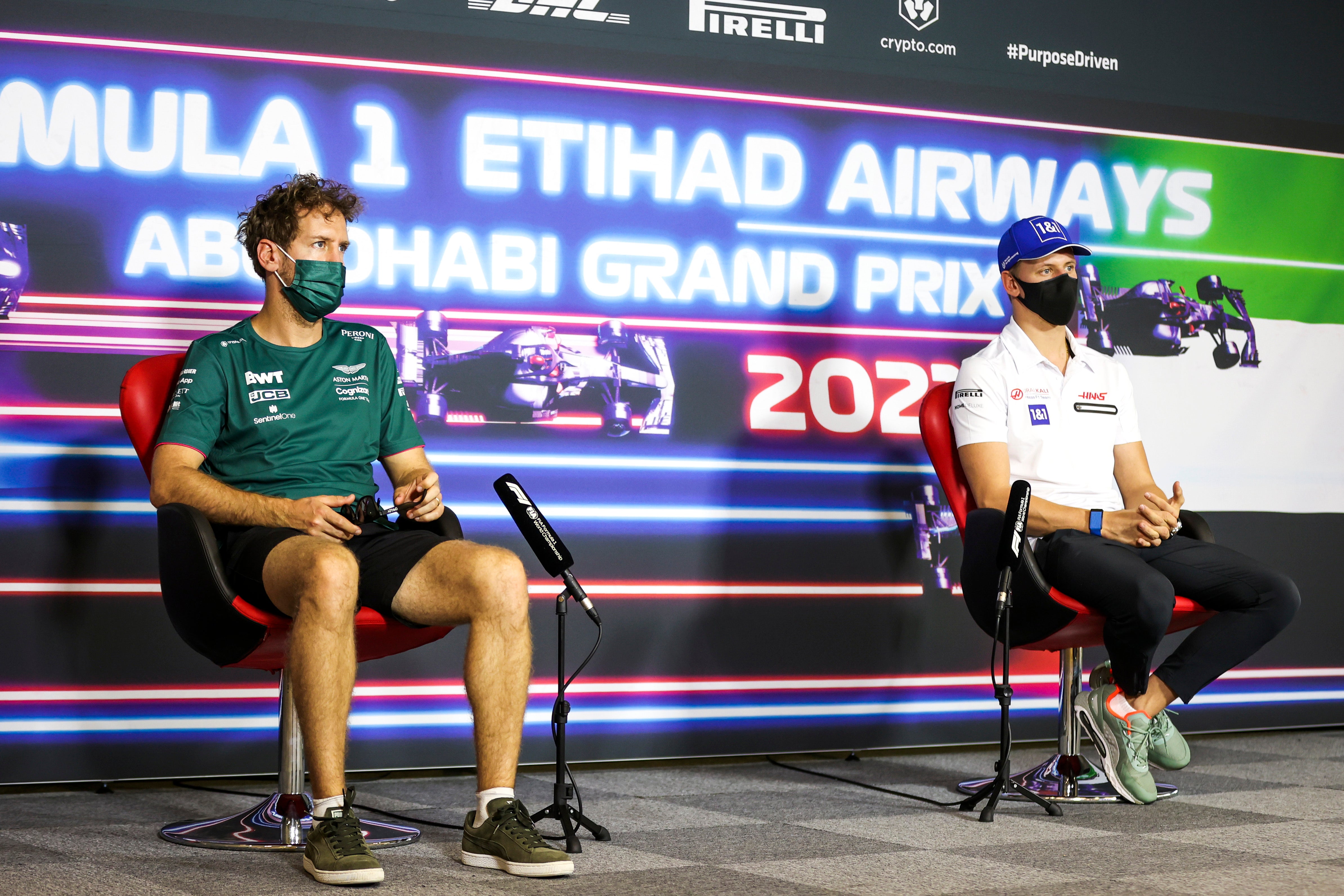 Mick Schumacher impresses Sebastian Vettel with work ethic in debut F1 season
Schumacher was 'first in and last out' during his rookie season in F1, according to four-time world champion Vettel
Hamilton not responding to new FIA president
New FIA president Mohammed Ben Sulayem has revealed that Lewis Hamilton has not been responding to the governing body's messages after they threatened to punish the seven-time world champion for failing to attend the prize-giving gala.
"I've sent him messages," Ben Sulayem said. "I don't think he's 100 per cent ready to respond right now. We don't blame him. I understand his position, as a driver, obviously, he is at a different level.
"But there are also rules. As you read in the press, the new president is going to sanction; of course they [the media] spice things up a lot with what is important for others.
"But for me it's not particularly related to a certain driver or a certain team. It's general. There are rules we have to respect, and we have to respect the integrity of the FIA. And I can't judge anyone until I know the exact facts.
"In fact, my first objective is to go through the whole Abu Dhabi file.
"I think of course by not being at the gala, it's something that Lewis and his team knew. But at the end of the day, we're human too. There was stress and pressure."
Domenicali disappointed about German GP
Formula 1 chief executive Stefano Domenicali has expressed his disappointment over Germany's apparent lack of appetite to host another grand prix.
Once a fixture of the F1 season, the German GP was dropped from the calendar in 2015, 2017 and 2021 and that looks set to be the case again next year.
Domenicali said he was surprised by the country's declining interest.
"Very important. We have to make sure the traditional grands prix keep their place," he said. "And believe me, I'm disappointed and also sad that we don't have a German Grand Prix at the moment. But unfortunately, I don't see any real interest from Germany in becoming part of the Formula 1 calendar again. That's a shame and actually hard to believe. I hope this will change again in the future.
"We have so many requests from all over the world. We could easily race on 30 different circuits. And to see that nobody from Germany is ringing the bell is regrettable."
Verstappen's engine feedback the most insightful
Honda hailed Max Verstappen's feedback as the most insightful they've received after the manufacturer officially bowed out of F1.
Honda have supplied engines to Red Bull and AlphaTauri for the last three seasons and relied on feedback from drivers to gain every possible advantage in an effort to end Lewis Hamilton's reign of dominance.
"It is not necessary to say anything about Max's sporting achievements, they are unprecedented for us," said Honda's F1 chief executive, Masashi Yamamoto.
"But it's not just about the sporting achievements, his feedback has also been very important for us.
"He is an extremely fast driver and the detailed feedback from someone of that calibre has accelerated our development. All four drivers provided valuable feedback, but especially Max."
Masi decisions 'completely ignored any common sense'
Johannson also reserved fierce criticism for FIA race director Michael Masi's decision-making in Abu Dhabi after Nicholas Latifi crashed out.
"The only way it should have been done was by doing what you'd normally do and indeed what he did in the race prior," he said. "As soon as they deployed the safety car with five laps to go they should have red flagged the race.
"That's the only way to keep it level and keep the excitement until the end. You would have had everyone come into the pits while they clear the track, put new tyres on and go from there like they did at the Saudi Grand Prix when Red Bull rebuilt half their car and put new tyres on.
"Had that been done you could have had a fair five-lap shootout for the championship. Making the decisions he did and then changing his mind completely at the very last moment absolutely handed the race on a plate to Max and Red Bull after Lewis had done a flawless race.
"This last race was just the culmination of a series of incredibly bad calls that somehow seem to have escalated as the year went on."
Registration is a free and easy way to support our truly independent journalism
By registering, you will also enjoy limited access to Premium articles, exclusive newsletters, commenting, and virtual events with our leading journalists
{{#verifyErrors}} {{message}} {{/verifyErrors}} {{^verifyErrors}} {{message}} {{/verifyErrors}}
Already have an account? sign in
By clicking 'Register' you confirm that your data has been entered correctly and you have read and agree to our Terms of use, Cookie policy and Privacy notice.
This site is protected by reCAPTCHA and the Google Privacy policy and Terms of service apply.
Source: Read Full Article