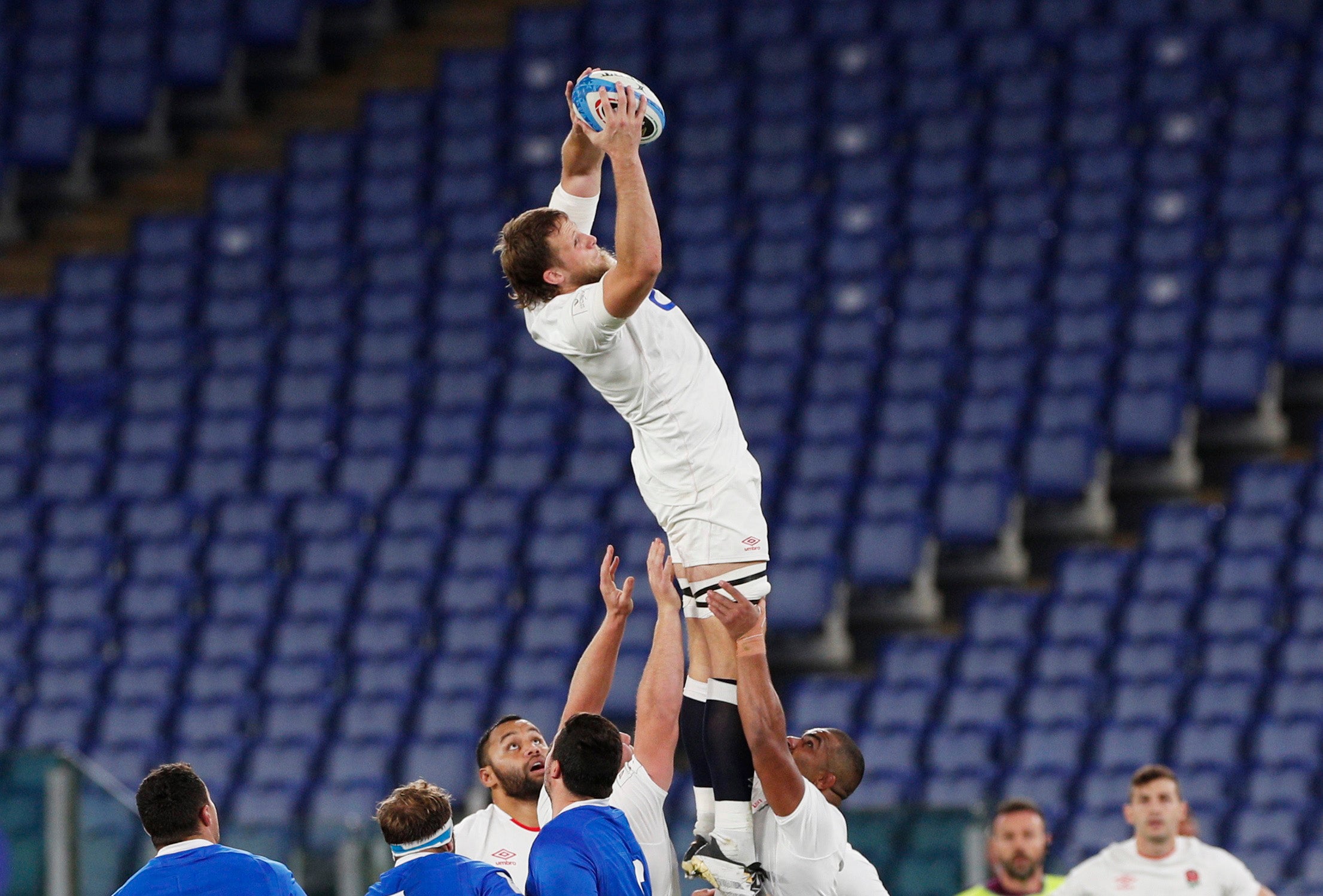 The Australian is never one just to throw around international caps, which is why it was so relieving to see Jones unload his replacements in its entirety. With three uncapped players among it, there was always the danger that Jones would only rotate if he had to, but Ollie Lawrence, Ollie Thorley and Tom Dunn all made it onto the field to ensure they collected their first caps.
Thorley looked assured at this level, and while he will have to bide his time behind Jonny May and Anthony Watson, he showed a welcome physicality required to play Test rugby – even on the wing. Lawrence wasn't as comfortable in the 13 minutes he was afforded, but he has shown plenty in the Premiership to show he is one to watch for the future. His time will come.
But perhaps the most ineffective debut proved the most warming. Tom Dunn has bided his time, in a similar way to how Jamie George had to do so when Dylan Hartley was in occupancy of the No 2 shirt. The Bath hooker has been in and around the England squad for the last three years, yet fate has never looked kindly on him. Even when he was due to come on in Rome, it appeared that play would continue until the clock turned red, robbing him of his first cap. It didn't, thanks to a knock-on, and Dunn arrived to receive his first cap.
Why was it so rewarding? The video put out on the RFU's social media channels of a tearful Dunn speaking to his family back home helped to remind us why this has revealed itself to be a very likeable England squad. From 100-cap Youngs to one-cap Dunn, every one of them seems to understand the pride that comes with playing for your country. That hasn't always been the case with the international team, as scandal has never been fair away from a sport where booze and mischief tend to go hand in hand.
But in this, the world's most desperate time in a generation, the current crop of England players are living up to their word to their word of putting smiles on faces, whether it be their own or those of their fans. That will be crucial in these upcoming weeks of lockdown as elite sport continues and England embark on their Autumn Nations Cup campaign, and that, far more than a Six Nations title, should be applauded.
Source: Read Full Article