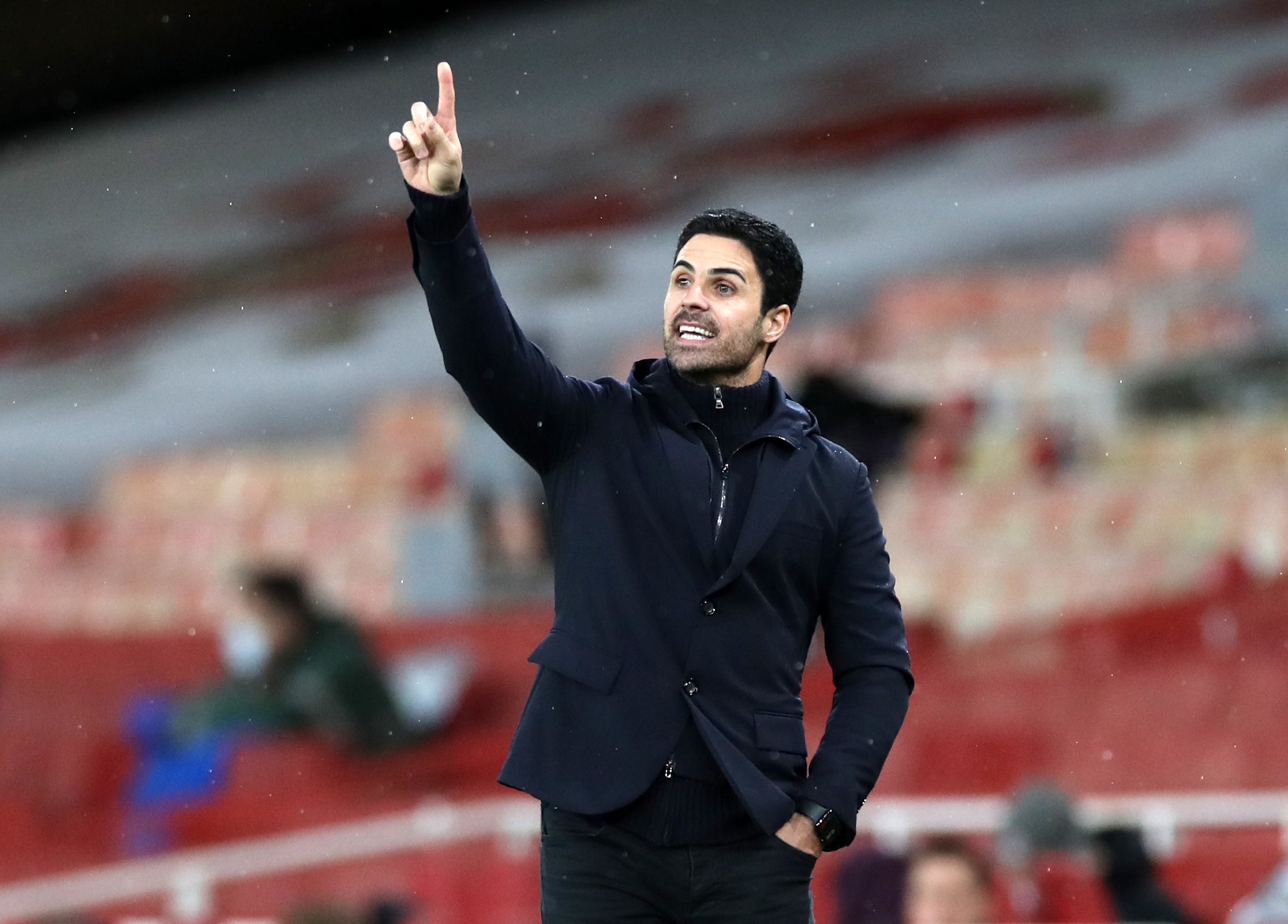 Arteta has watched his side secure some improved results of late
Bukayo Saka, who starred in Arsenal's 1-0 win at Brighton on Tuesday, is expected to be fit for the trip to face Sam Allardyce's West Brom.
The teenager was forced off during the latter stages of the victory after a strong challenge, but should recover while David Luiz and Willian, who both tested negative for Covid-19 earlier this week, may return this weekend after a bout of illness.
"He's played a lot of minutes as well, but I'm confident that he will be OK for the game," Arteta said of Saka. "Some players had to come in yesterday to get assessed. After the game we had a couple of knocks.
"And then we have the players who have been through all the regulations with COVID, different individuals which I think we're gonna recover for the game against West Brom, but we will see tomorrow who is available, who is fit and how is everybody feeling."
Baggies boss Allardyce called for a "circuit-breaker" in Premier League this week to help tackle the fast-developing situation across the country with the new Covid-19 variant, but the competition will continue as planned.
Arteta added: "If you see the record since we started to test, it is incredibly positive and as long as we can we have to carry on doing that but obviously without putting anyone at risk.
"I think we have shown the system is working. In the last week or so something has happened and we will have more restrictions and more tests to try to be as efficient as we were before and we will see, but I think it can work and we can carry on."
PA
Source: Read Full Article