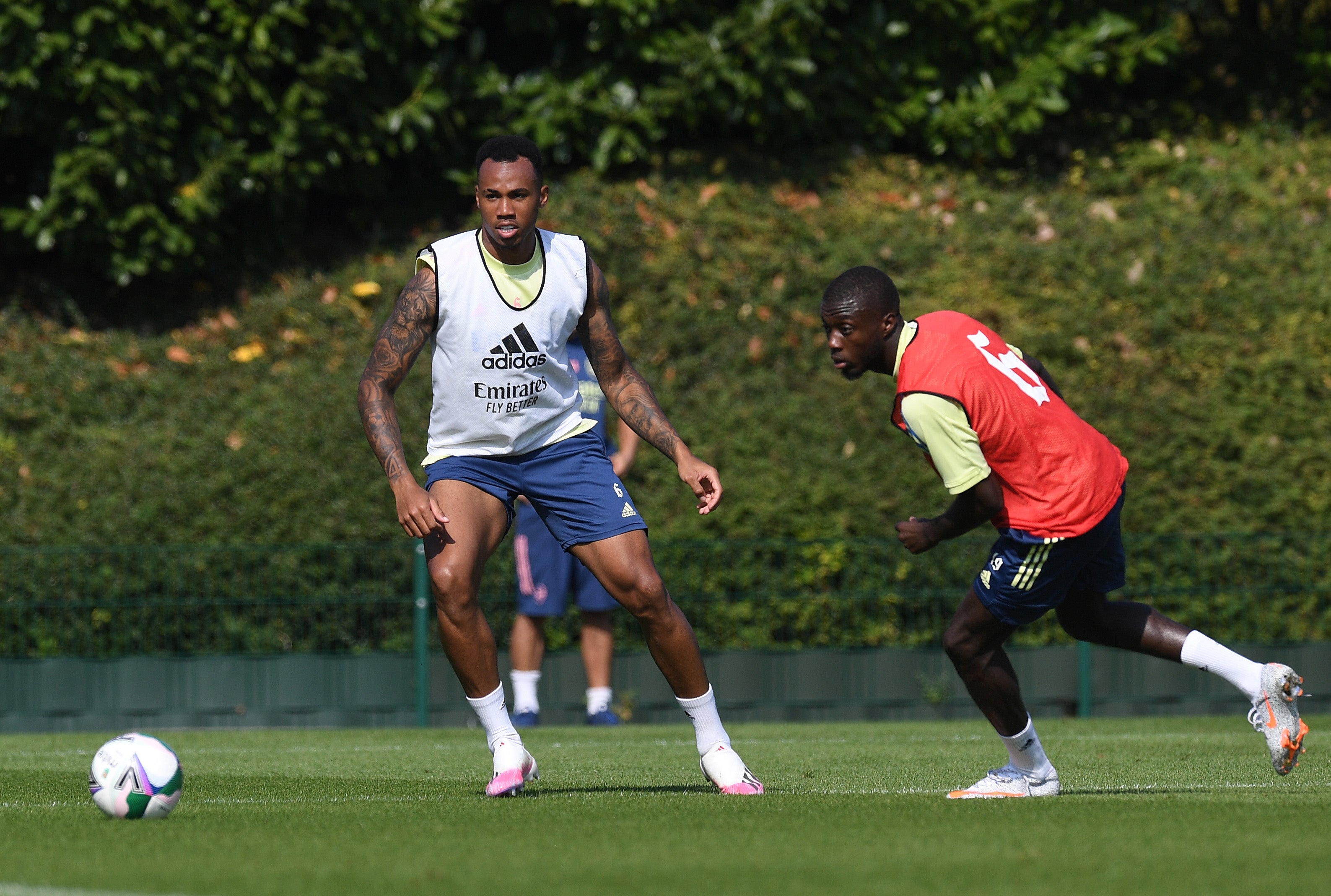 Nicolas Pepe has opened up on his role in persuading Gabriel Magalhaes to join Arsenal this summer.
Pepe, who signed for the north London club last year, told Sky Sports: "Yes, I did speak to him quite a lot before he came here.
"I recommended to him that it would be a good idea at the time and we did need a new defender. [I knew] he would be able to play."
Gabriel has been a welcome addition to the Gunners' backline this season as Mikel Arteta's side continue to grow and improve.
AUBA HAILS FRUSTRATED ARSENAL YOUNGSTER
Pierre-Emerick Aubameyang has praised the talents of Folarin Balogun and called on the Arsenal youngster to keep his head down at the north London club.
Balogun, 19, is in the final year of his contract with the Gunners and talks over a new deal have stalled, with the forward – prolific at every youth level – frustrated at his lack of first-team opportunities.
"Flo Balogun was one of those who came on [for his debut against Dundalk] in the last game," Arsenal captain Aubameyang wrote in the matchday programme ahead of his side's victory over Molde. "He is very, very talented, for sure, and he shows every time he plays with us that he's a really great talent.
"He works hard and is a humble guy as well. I love his style – he's like an American rapper – he's cool!"
ARSENAL LEGEND CONCERNED ABOUT WILLOCK
Former Arsenal defender Martin Keown believes that Joe Willock might need a loan move away from the north London club if he is to continue developing.
Willock, 21, scored in the Gunner's 4-1 Europa League victory over Molde on Thursday, but Keown said the midfielder's talents are not being fully utilised by coach Mikel Arteta.
"Is he going to have to go on loan? We don't know. He's going to let the manager decide."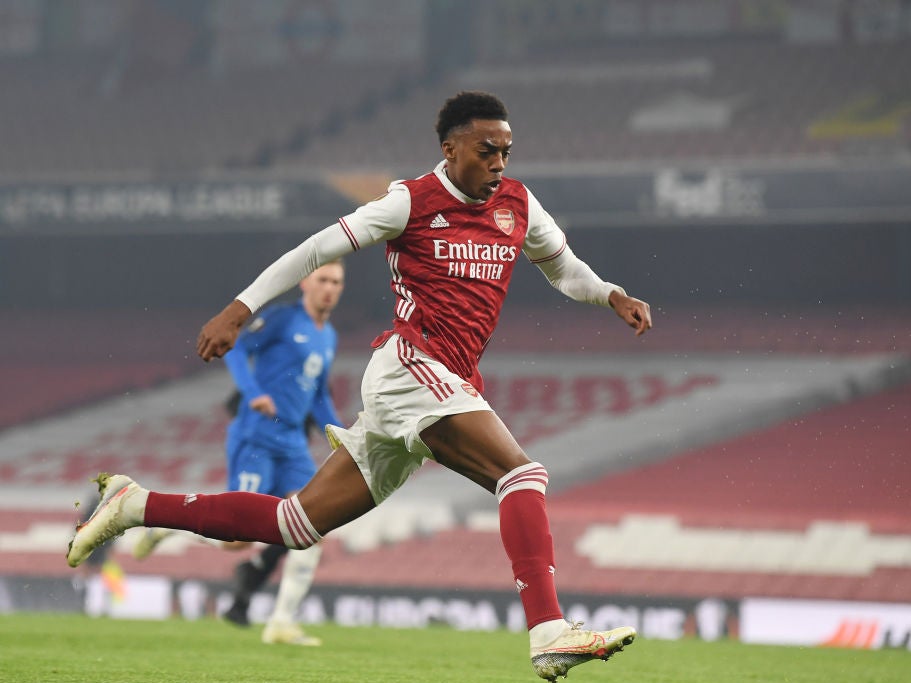 Martin Keown: Joe Willock may need loan move to fulfil potential
Academy graduate produced a standout performance against Molde
FIVE THINGS WE LEARNED
Here's a closer look at Arsenal's comfortable victory against Molde: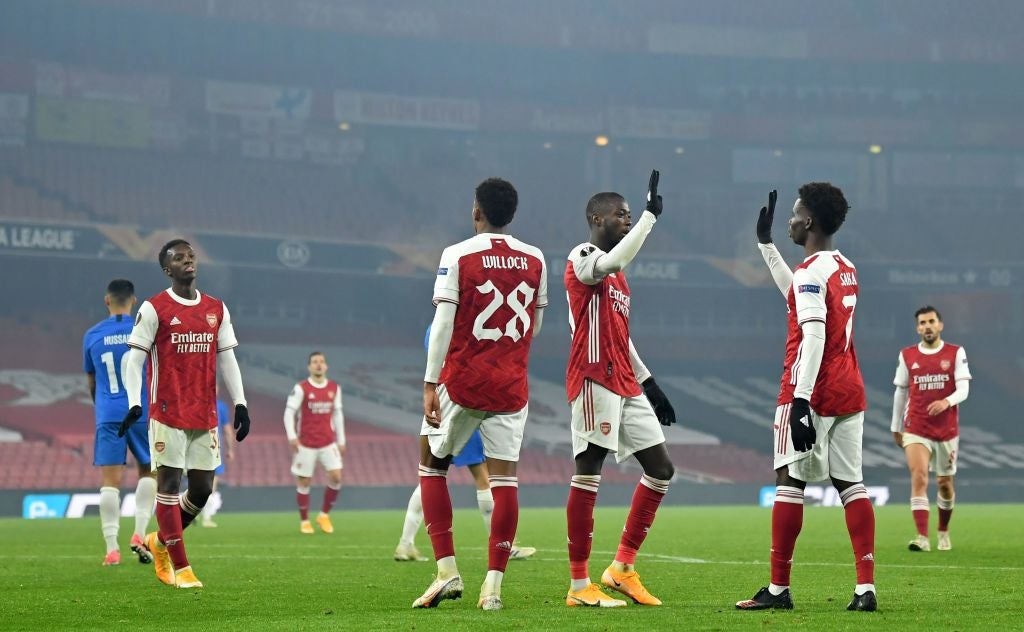 Five things we learned as Arsenal cruise to Molde win
Arsenal 4-1 Molde: Two own goals turned the game after the Gunners initially fell behind
REPORT FROM NORTH LONDON
Here's a recap of Arsenal's Europa League win over Molde last night: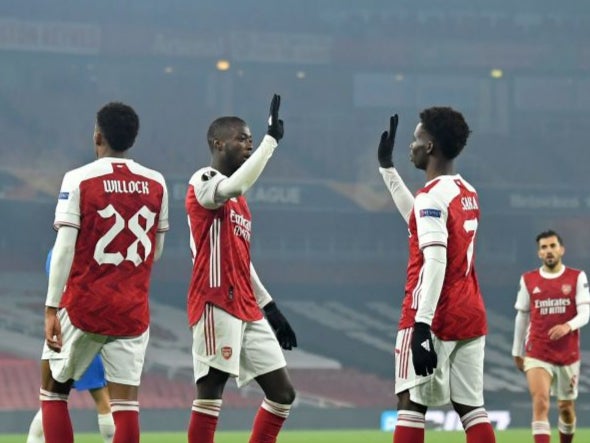 Willock and Saka dazzle as Arsenal blitz Molde
Arsenal 4-1 Molde: After going behind early on, the Gunners rallied with two own-goals and strikes from Nicolas Pepe and Joe Willock 
FANS TO SEE AGENT FEES FROM EVERY TRANSFER
This news affects every club, not just Arsenal, but is worth being aware of as we monitor transfer news:
Fifa is looking to enact new regulations that would allow fans to see agents' fees from every transfer, in an effort to stop "excessive and abusive" practices.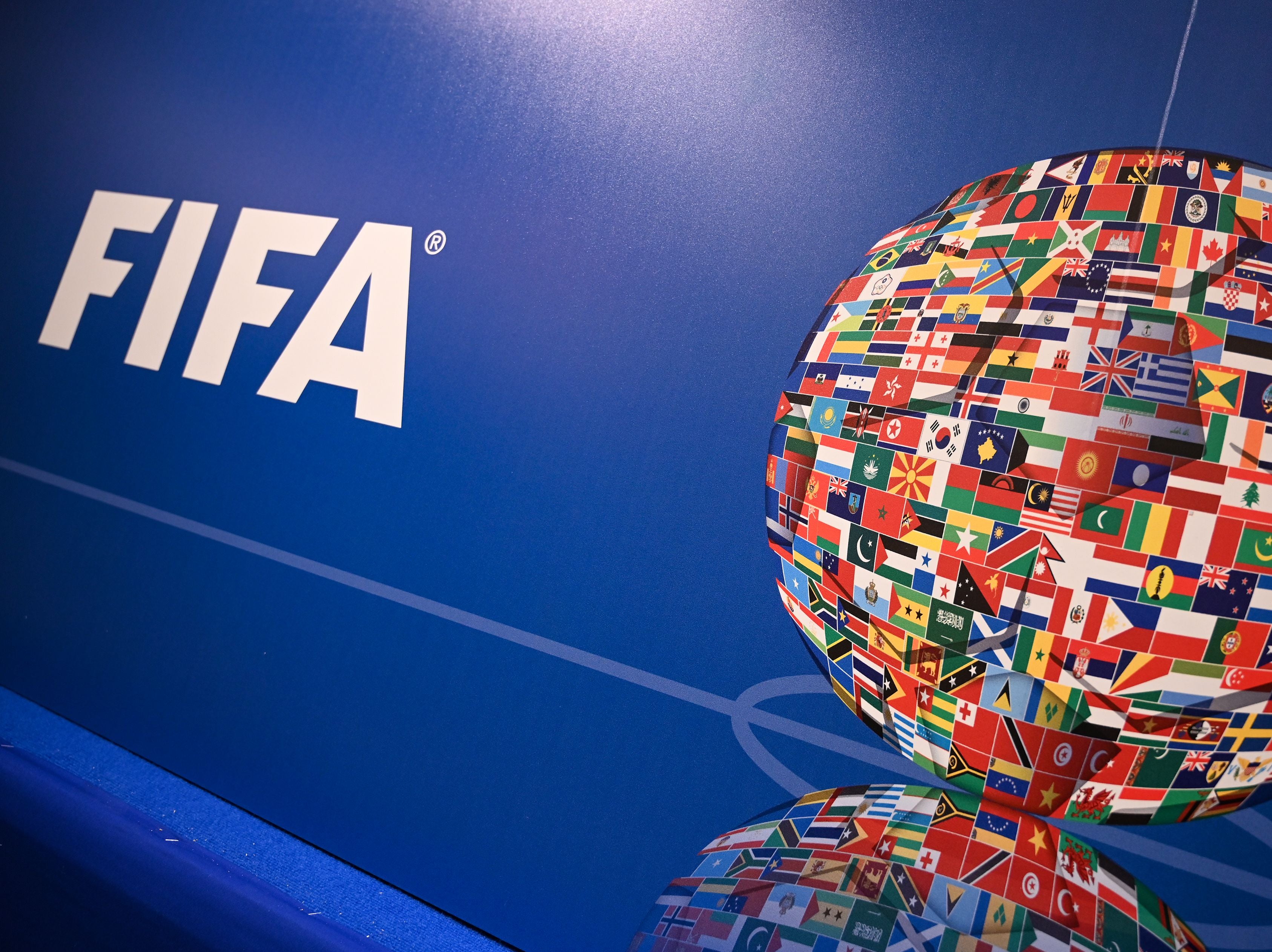 Fans to see agent fees from every transfer under new Fifa laws
World governing body has acted to stop what it sees as 'excessive and abusive' practices among agents
ARTETA ANGRY DESPITE ARSENAL WIN
"It doesn't make any sense…"
Although Arsenal were 4-1 winners against Molde in the Europa League last night, coach Mikel Arteta still had reason to feel aggrieved…
Here's his reaction to a disallowed Gunners goal:
Mikel Arteta fumes at Europa League VAR snub after Arsenal goal disallowed
Arsenal manager cannot understand why VAR is not available in the Europa League group stage following Eddie Nketiah's incorrectly disallowed goal against Molde
WELCOME!
Welcome to The Independent's coverage of all things Arsenal today.
We'll be keeping an eye on all the news around the club and any transfer-related developments.
Source: Read Full Article