Rangers have confirmed they have received positive cases in their latest round of coronavirus testing, less than a week before they face Celtic in the first Old Firm match of the season.
The Scottish champions travel to Armenia on Thursday to face Alashkert in the second leg of their Europa League qualifier, before they face Celtic in the Premiership on Sunday, live on Sky Sports.



Rangers
Celtic

Rangers confirmed on Tuesday that positive cases have been identified at the club but did not specify how many people are affected, or if players are among those that have been forced to self-isolate.
Rangers ban fans over racist Furuhashi chant
Scottish Premiership Team of the Week
"Rangers can confirm that during our testing schedule, we have received positive COVID-19 tests," read a club statement.
"Those identified as positive are now in self isolation along with 'close contacts'.
Trending
"We have followed best practice in our procedures and protocols.
Please use Chrome browser for a more accessible video player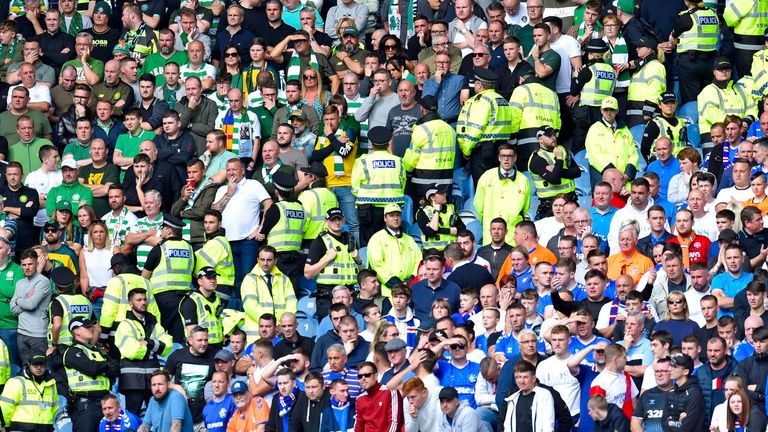 "From the outset of the pandemic, Rangers has worked closely with the Scottish Government and Scottish football to ensure the health of our staff is protected at all times. We will continue to do so."
Celtic will be without supporters for the match at Ibrox after Rangers withdrew their offer of around 700 away tickets.
Rangers performed the U-turn after Celtic were unable to guarantee a similar arrangement would be in place for the return fixture at Celtic Park on January 2.
Pressley: Rangers will be too strong for Celtic
Please use Chrome browser for a more accessible video player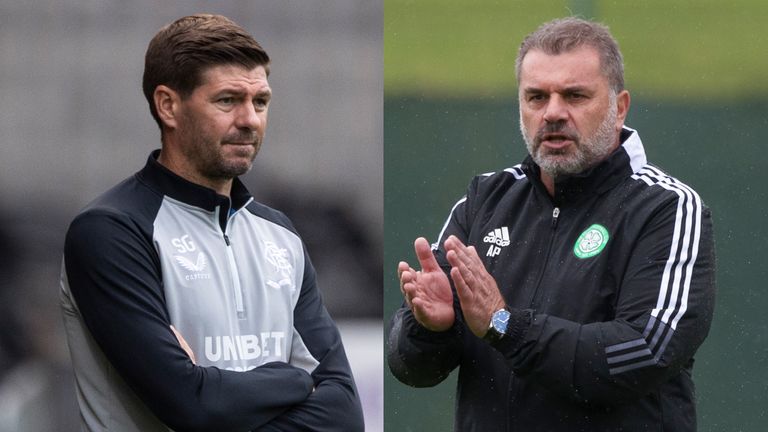 Former Rangers and Celtic defender Steven Pressley expects the defending champions to win the first Old Firm game of the season.
"I still think that this is a game where Rangers will be too strong for them," Pressley told Sky Sports News.
"Celtic are showing signs of playing the aggressive style of football that the Celtic fans want to see but I still have concerns about them defensively, they have a lot of inexperience there.
"The likes of [Stephen] Welsh and [Anthony] Ralston, these types of players that haven't experienced winning the league yet.
"A lot of questions still need to be answered by these players and I think that Rangers do have the strength, especially defensively, for this fixture."
Source: Read Full Article