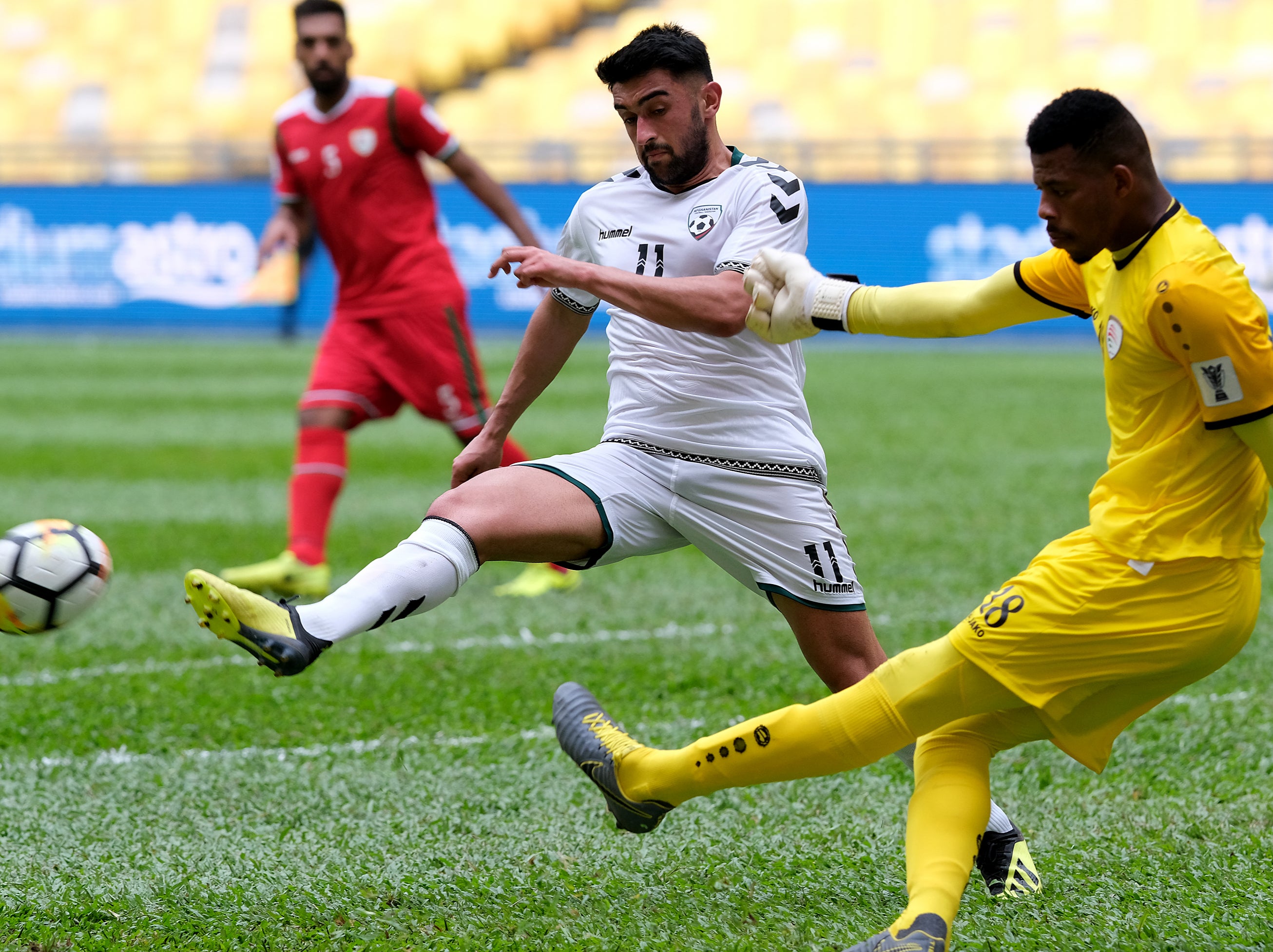 "After I came back, I sent a lot of emails trying to get trials at clubs – to National League North, National League South – and none came back to me. In the end, I just decided to go for the Toyota job when it became available."
No one was willing to give him that second chance, or even answer him, let alone have a look at him. It is why the experiences of many black coaches strike a chord. It is as if British Asian footballers are only allowed to fail once.
"That does feel right," he says. "Once you fail once, no second chance. I feel it's as though, if British Asians were seen better in football, there'd be more sympathy with my story, a bit more support. I could have got through that, because a lot of players get injured; it's part of the game – they come back and play again.
"In terms of obstacles, I think it's got a lot to do with the perception of British Asians, like growing up to be lawyers or doctors, or not really being into physical sport."
Hassan points to other football cultures as examples of how this can quickly change.
"One of the things that strikes me, if you look at some of the countries across Europe that have had huge success – the French national team, the German national team – they are a real representation of the national fabric. The French national team is made up of north African players, central African players. The German national team has a lot of German Turkish players. We don't have that here. We're missing that piece, and we are arguably the most diverse of those nations. Yet, when it comes to the football field – whether that be the national team or national league – we're not represented.
"It's the piece that needs work here. It's starting to make some headway, there's concerted effort at the top level, at the strategic level, but it needs to filter down out of the clubs into the communities. That's where we [Beyond Entertainment] feel we can help. It is why it must be a multi-agency approach. I think there's a lot we can learn from those countries. We should look at them and see what they're doing right."
Kouhyar takes up the point. "In France, scouts know to look at Asian communities in the suburbs. They know they're going to find talent there that can develop with proper coaching. There are a lot of Asian leagues in Birmingham. If you go to them, you will find talent."
Hassan points to the example of 17-year-old Zidane Iqbal at Manchester United, and how British Asian talent can develop if given the right surroundings.
Kouhyar, meanwhile, feels this is why the Black Lives Matter movement could be so influential.
"It has opened the door for people to speak out. I personally would never have felt like doing something like this, speaking out, because I'd feel a troublemaker. But now is the time to speak out, when people are going to listen."
Kouhyar admits that he hopes an interview like this will see a club take a chance on him, but also that it might start to help change the thinking.
It might change some of the commentary, and not just about Kouhyar when he plays with his friends.
This weekend get a £10 free bet with Betfair, when you bet £10 on a Same Game Multi on the Premier League. Terms: Min £10 Same Game Multi bet on any EPL match this Fri – Sun. Free bet valid for 72 hours, awarded at bet settlement. Excludes cashed out bets. T&Cs apply.
Source: Read Full Article