You would think if any cricketers could tick over effectively during self-isolation it would be the Currans. All three sons are professionals: Tom and Sam, both allrounders at Surrey, are established internationals while middle brother Ben is a batsman outright for Northamptonshire.
Yet all three find themselves keeping to themselves in different parts of the country. Tom is currently holed up in his London flat where he says the balcony is not quite big enough to come off the long run and is now sharing the space with his new puppy, Simba. Sam, meanwhile, is in Somerset with his girlfriend's family while Ben is at the family home.
As such, an updated, high-quality recreation of the battles they used to play out in their gardens growing up is not a viable way to ensure they are ticking over their skills during the Covid-19 lockdown for the time being. In fact, their first competitive battle as brothers has also been put on hold.
Download the new Independent Premium app
Sharing the full story, not just the headlines
Northamptonshire's promotion to Division One of the County Championship meant their two four-day fixtures with Surrey were earmarked by the family as momentous occasions. It would also represent a derby of sorts for Ben, who spent time in the Surrey academy with his older and younger brother, before moving on to the MCC Young Cricketers and then, eventually, to Wantage Road.
But the suspension of domestic cricket until June and the prospect of scrapping the Championship altogether this season means the may only meet competitively this season if the T20 Blast goes ahead and both Surrey and Northamptonshire make the latter stages with them starting off part in the South and North group, respectively.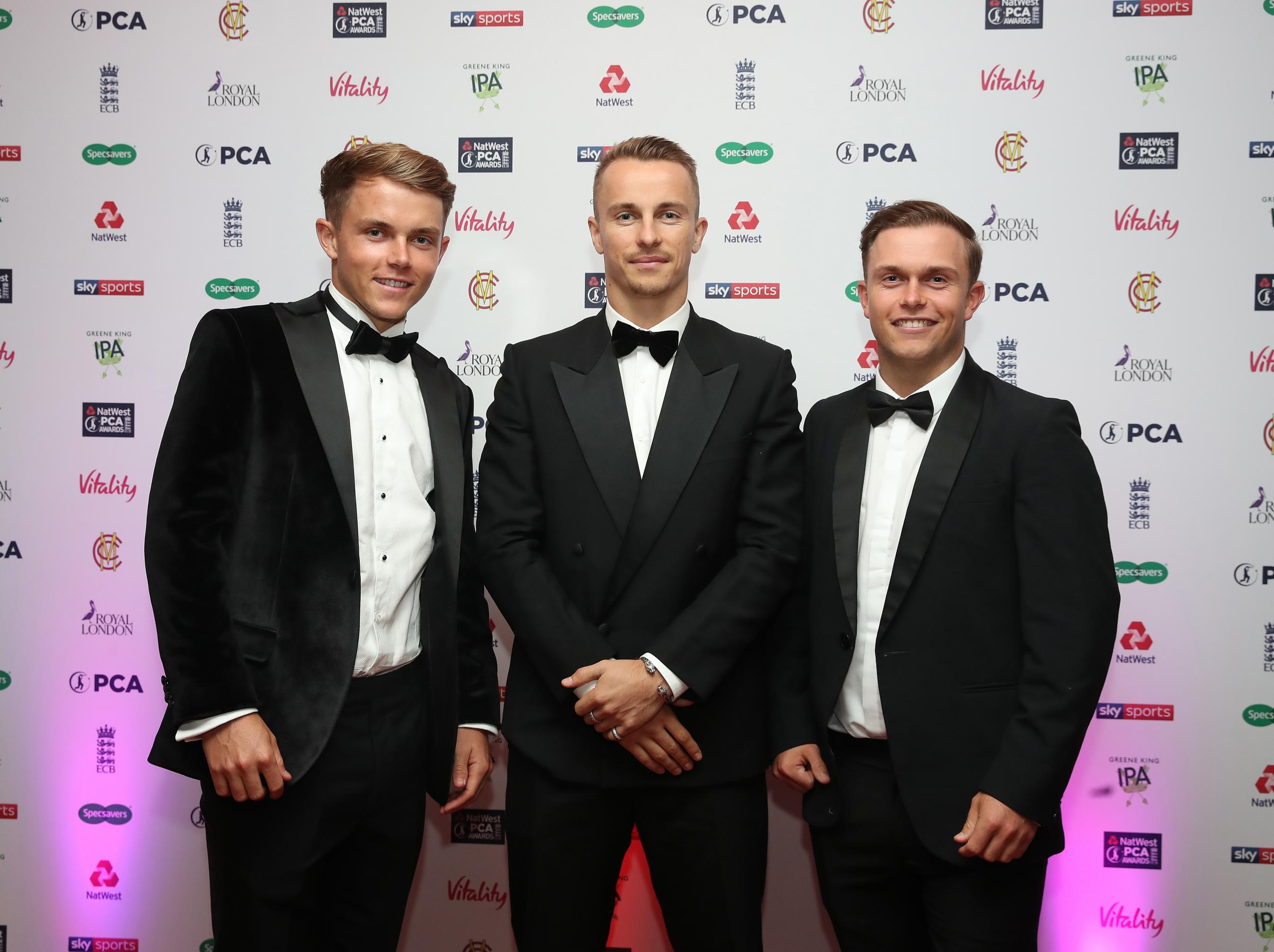 Tom and Sam also missed out on the chance to come up against each other at the Indian Premier League. The competition has been suspended with nothing official just yet on whether it has been cancelled outright. There is talk of potentially fulfilling the fixtures across two separate windows to maintain the structure of the competition.
Both brothers are taking up positions at new franchises: Sam moving from Kings XI Punjab to Chennai Super Kings, while Tom joined the English contingent of Jos Buttler, Ben Stokes and Jofra Archer over at Rajasthan Royals. Right now all they can do is maintain the fighting talk and keep busy during this period of enforced downtime.
"It is strange to be honest," says Tom. "I think we play so much now, you're just used to rolling on from one thing to the next so it is strange. Sport is a big part of our lives but in the grand scheme of things it is not the end of the world for us compared to some of the other things going on around the world."
"When I went to Sri Lanka I had my mind set on three months in the subcontinent with those two Tests and then going off to India," says Sam, who admits to eyeing up flats off the back of his £590,000 price tag at the auction. Those plans are on hold given the money comes in instalments and is dependent on the number of games played. He also feels he is missing out from picking the brains of Mahendra Singh Dhoni.
"It was going to be a massive stint and now I'm at home and it is weird seeing tweets that say it was supposed to be Rajasthan Royals vs Chennai today and things like that.
"I was very excited to move franchises. Chennai is a great franchise with all the big names and I can't wait to play under MS Dhoni. Hopefully I will play against Tom, hit him everywhere and then hit his stumps!"
Since lockdown, they have not interacted in person, which Tom jokes has been "a nice break". As a group, Surrey have been keeping in touch with video calls and even group yoga sessions over FaceTime. "We are just making do," says Tom. "It is not the same as bowling, but we've got medicine balls to do some slams and when I go for a run on the road, I slow it down and go through my action a couple of times just to keep the movements going, but it is pretty village stuff."
"I saw that Jimmy Anderson said something about bowling in his living room and things like that," adds Sam. "You can't really replicate any cricket stuff if you don't have a net or anything like that. We're just doing what we can and each day the S&C are getting in touch and checking on how we are getting on and stuff like that."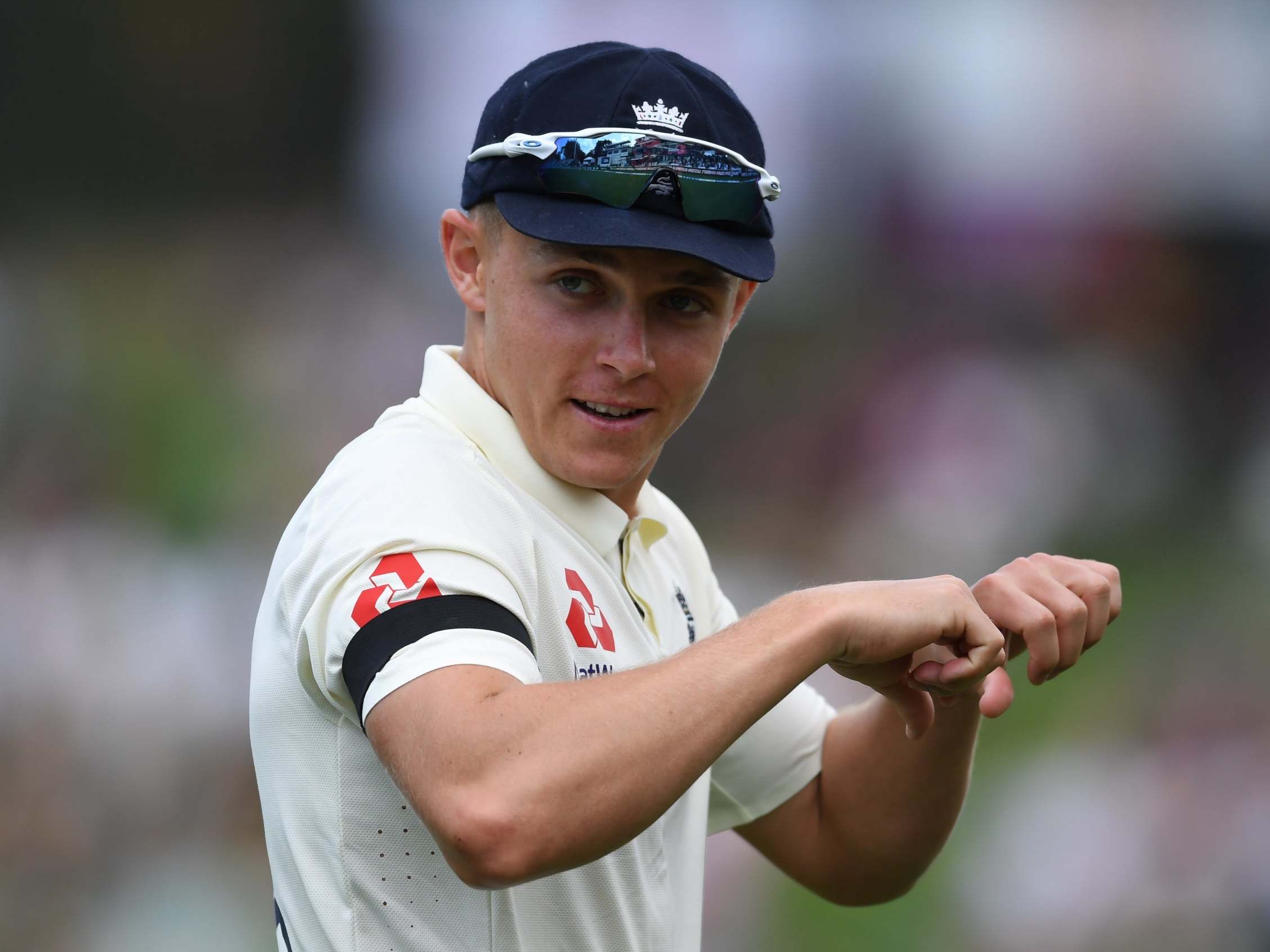 Surrey also organised their players and staff to call around their membership, the majority of them elderly, for a chat. It included a small trivia quiz on Surrey with a prize sent out to those who answered all of them correctly. Typically with cricket fans and those who have seen a lot, the conversation was not lacking.
"A lot of the older members had a lot of opinions on the games we were missing and what formats we should focus on and things like that," laughed Sam. "It was quite entertaining." Tom agreed: "Some of their opinions were funny."
Sam also took the initiative to fundraise for the NHS – one of a number of England and county cricketers who have tried to do their bit. At the time of writing, he has raised £9,775 of his goal of £11,000: "We've just got to appreciate what they're doing. We're all sat at home having a nice coffee when there are actually people working such long shifts and hours and that's when we realise how lucky we are in what we do."
And when it comes to what the Currans do, thoughts are already further ahead on adding to their international honours together.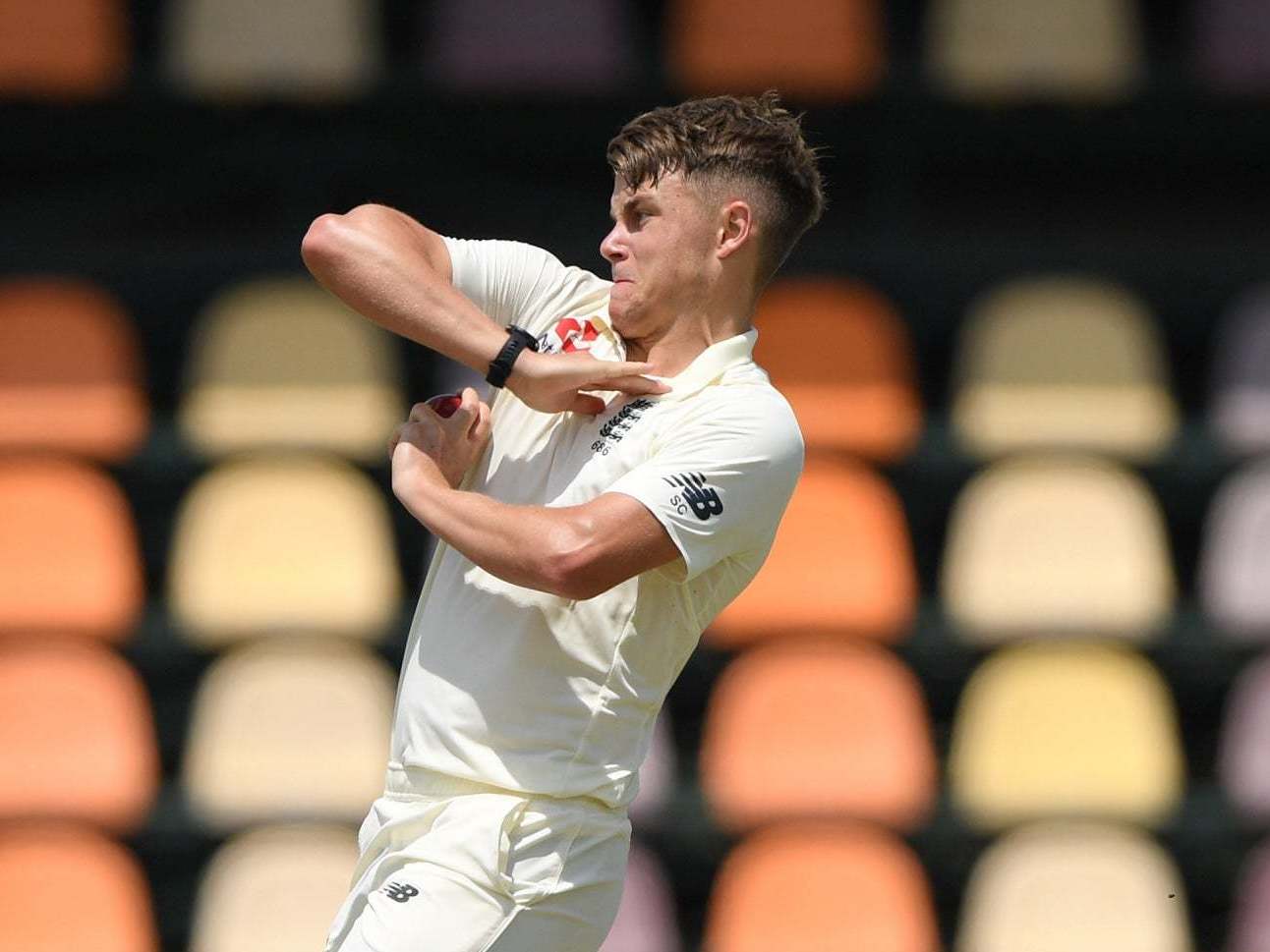 In 2015 they became the first brothers in 65 years to account for all 10 wickets in a first-class innings when they ran through Northamptonshire in the last Championship round of that summer – Tom taking seven and Sam taking three. Three years later, against Sri Lanka, they became the first brothers to play for England since Adam and Ben Hollioake (February 1999).
Though both have played Test cricket – Sam being the more regular with his 17 caps – they still have ambitions of lining up together in international whites. Tom, whose only two appearances to date came in the 2017/18 Ashes series which Australia won 4-0, has seen most of his opportunities come with the white ball.
Tom was a non-playing member of last year's World Cup-winning squad and will play a bigger part in England's plans at the upcoming Twenty20 World Cup as one of the best death bowlers in the shortest format. Though he has not played a first class match since April 2019, he wants another crack at Tests.
"I've definitely got huge Test ambitions still. It's a tough one because I've been playing so much white-ball over the last few years I haven't actually played a lot of red-ball cricket at Surrey so without playing domestic red-ball championship cricket it is hard.
"I'll keep training hard and try to take my chances when I can. It would be amazing to play Tests with Sam that's definitely a huge ambition of ours."
Sam echoes the sentiment, saying that it is a "dream": "At the minute, I'm probably playing in the Tests and he's playing in the one-dayers. The dream is to be playing all three formats together.
"Any game you play for England is obviously a great privilege but I think playing with your brother or a member of your family gives it that extra special feeling."
For now, they will not be doing anything together whether as teammates or a family. Nevertheless, the bond between the Currans as a whole remains as strong as ever.
Source: Read Full Article