Jason Holder says the West Indies players will discuss how they will show their support to the global anti-racism movement during their upcoming Tests against England.
The West Indies arrived in the UK on Tuesday ahead of their three-match series which will see cricket return after being shutdown due to the coronavirus pandemic. The games, which begin on 8 July at the Ageas Bowl with the final two at Old Trafford, will present unique challenges being played out with no crowds but also in biosecure environments that will mean players cannot to leave their "bubble" for the duration.
But the series will also play out against the backdrop of tensions that have emerged following the killing of George Floyd in the United States, which set-off a series of protests across the world and, in turn, greater prominence of the Black Lives Matter movement.
Download the new Independent Premium app
Sharing the full story, not just the headlines
A number of athletes have used their platform to protest the killing of George Floyd and support "Black Lives Matter", including some of England's Test players. The few sports that have returned have seen those messages taken onto the field, especially in football where the Bundesliga saw four players displaying the message "Justice For George Floyd" or taking a knee at the end of May.
Holder, the West Indies captain, was reticent to speak for all of his team and stated that conversations would be had on what they can do to shine a light on these issues. More importantly, he says, is using the opportunity wisely – to educate and inform people's thinking while also championing an important cause.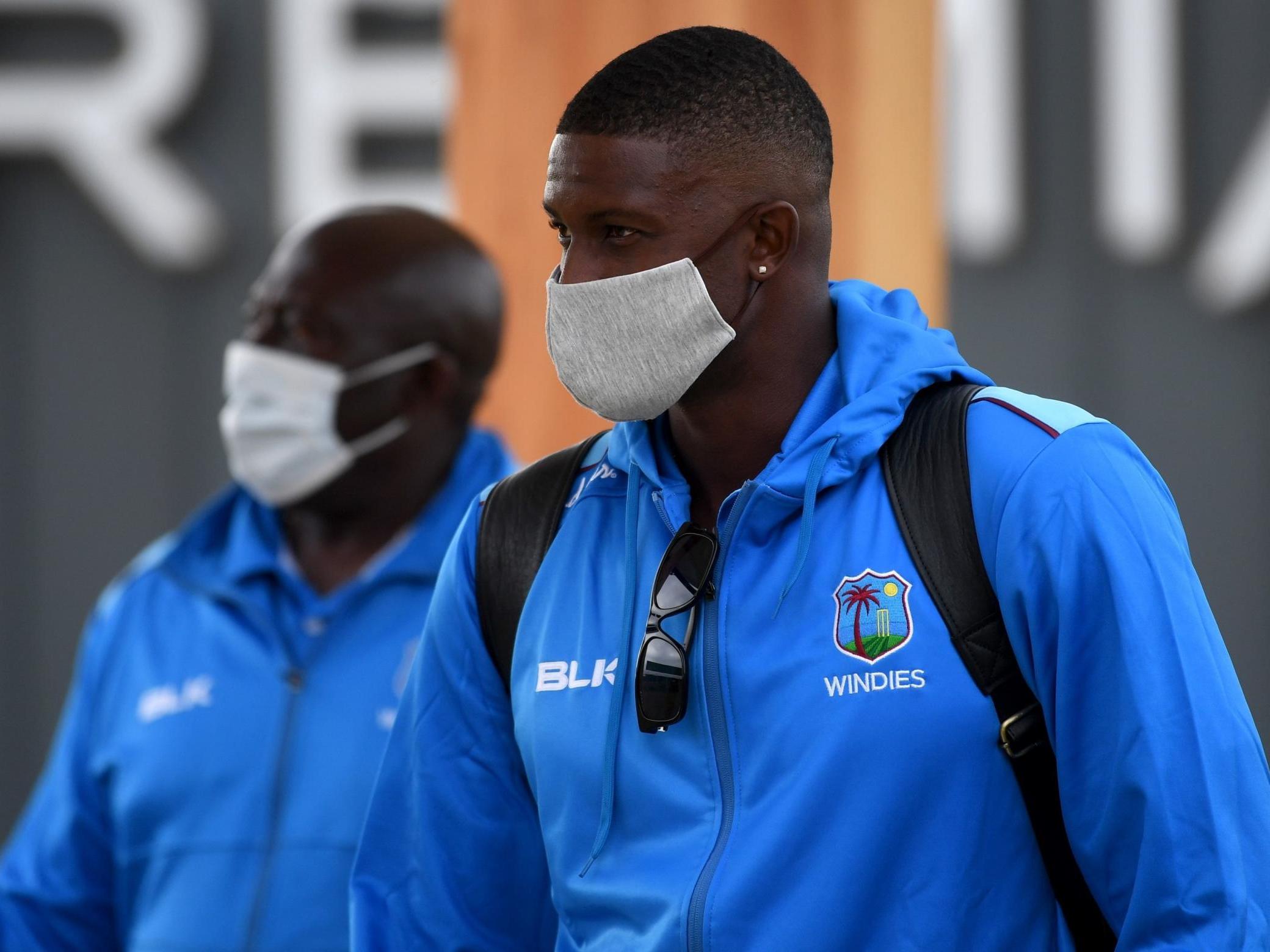 "What has happened recently around the world has impacted the world and the response from people around the world has been tremendous," said Holder. "I don't think sitting here to get deep into it is the right thing but at the end of the day you must acknowledge it and protesting or standing up for what you believe is seen as noble and courageous and something I myself would never sit and disapprove of.
"For me the greatest thing at the end of the day is unity. We must all come together, there must be equality across the world. It could be a massive ongoing debate but equality and unity is the main thing I would pick up from this.
"It definitely probably will be discussed amongst us and we'll definitely decide how we'll go forward as a team with it. To me, a lot of education needs to go into it. But I don't want to sit here and speak for the other members of the team without consulting them. I just want to make sure whatever we do – if we do anything – that it is done the right way. And whatever point – if we do decide to show some sort of solidarity with it – we make sure that everybody is on the same page."
Should the West Indies or England decide to take a stand, it is understood the ICC would not reprimand team or players for doing so.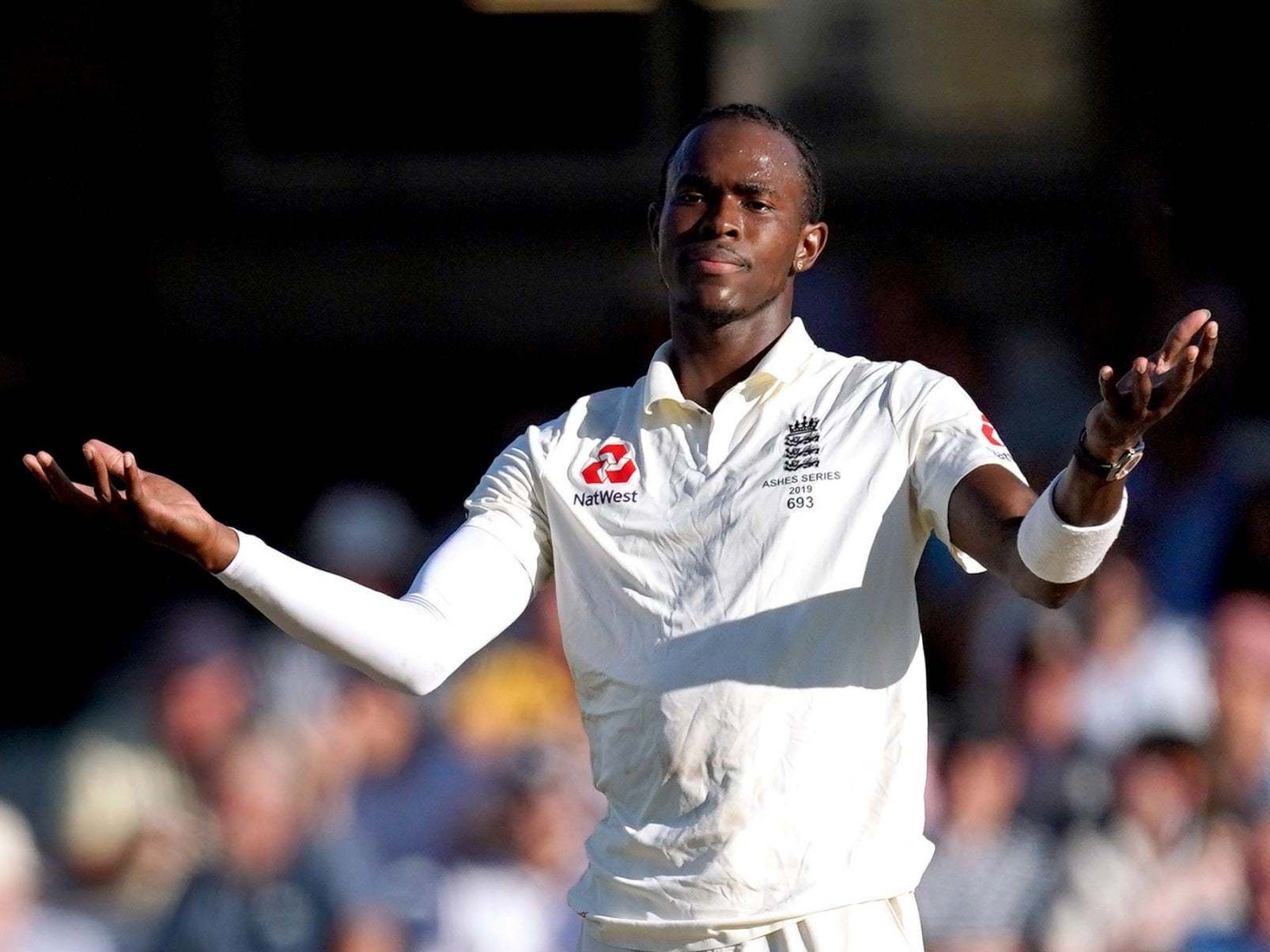 The international governing body's regulation states "players and team officials shall not be permitted to wear, display or otherwise convey personal messages on their clothing, equipment or otherwise", such as messages that relate to political, religious or racial activities or causes.
However, the ICC's own guidance is to take into account "relevant circumstances" as an acknowledgement that "cricket should be used a tool to bring people and communities around the world together". Having discussed the matter privately, sources within the ICC are confident it will be death with common sense. It is likely they will take a similar tact to the German Football Association who took no action against the four Bundesliga players for their actions.
Holder says he has not experienced any racial abuse in cricket, though made a note of pointing to England's Jofra Archer and Moeen Ali, who have both been victims of racism. Archer was abused by a spectator during last winter's tour of New Zealand, while Moeen revealed in his autobiography he was called "Osama" – after Osama Bin Laden – by an Australian player during the 2015 Ashes. Former West Indies captain Daren Sammy, has been speaking openly of his dismay at learning that during his period in the Indian Premier League with Sunrisers Hyderabad he was referred to by a racial slur against black people.
"I would be foolish to sit here and say that racism is not prevalent in our society," Holder said. "It is finding solutions to deal with it is the focus that all of us should put into the spectrum. I haven't followed all of what Sammy has said but in terms of racism in general it is definitely all around us. For me, the only solution is finding unity and equality in all races so people won't be judged based on a previous experience of someone who is of your race or vice versa. I just want equality to excel – to get everyone on the same page. So we can have less fighting, less killing, less adversity in society. For me, that is the main message I would like to contribute."
Source: Read Full Article