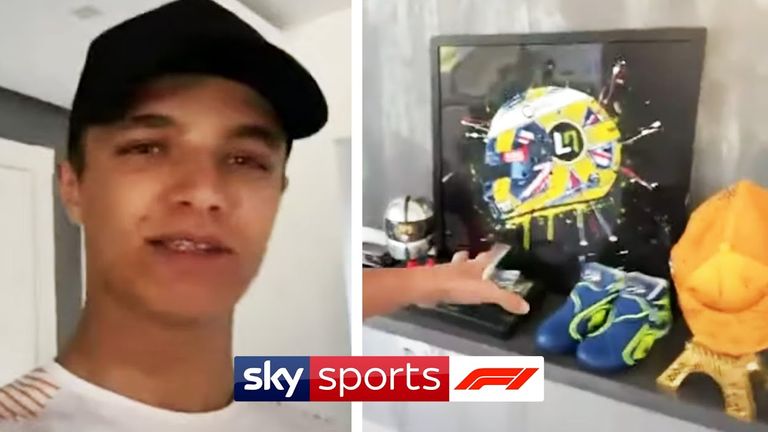 Formula 1's drivers usually spend nine months of the year crisscrossing the globe and effectively living out of a suitcase, but recent months have seen them far more time at home than is normally the case.
So what is an F1 driver's 'Crib' actually like?
McLaren's Lando Norris gave Sky F1's Natalie Pinkham an exclusive and entertaining video tour around his home and garden while in lockdown, in the first of a new series.
Source: Read Full Article