Emma Raducanu took a medical timeout early in the opening set
Follow live updates as Emma Raducanu returns to the British grass for the first time since her US Open triumph in her opening match of the Nottingham Open against Viktorija Golubic. The 19-year-old has come full circle as she returns to the scene of her WTA Tour debut 12 months ago, which came just weeks after finishing her A-Levels.
Raducanu's subsequent breakthrough at Wimbledon was followed by her remarkable victory in New York, and ahead of her homecoming at the All England Club later this month the British No 1 will look to get up to speed on the grass at the Nottingham Tennis Centre.
"It is where it started over for me and I am proud of what I have achieved over the last 12 months," Raducanu has said. "It signifies the start of a journey for me. It wasn't the most positive week results wise but I learned a lot and it definitely set me in good stead for the rest of the season. I felt I built on that every single week."
Raducanu, who is the No 2 seed at the tournament, behind the world No 5 Maria Sakkari, and faces a first career meeting with the 29-year-old Golubic. The Swiss player is ranked world No 55 but reached the quarter-finals of Wimbledon last year. Follow live updates and scores from Raducanu vs Golubic, below:
Recommended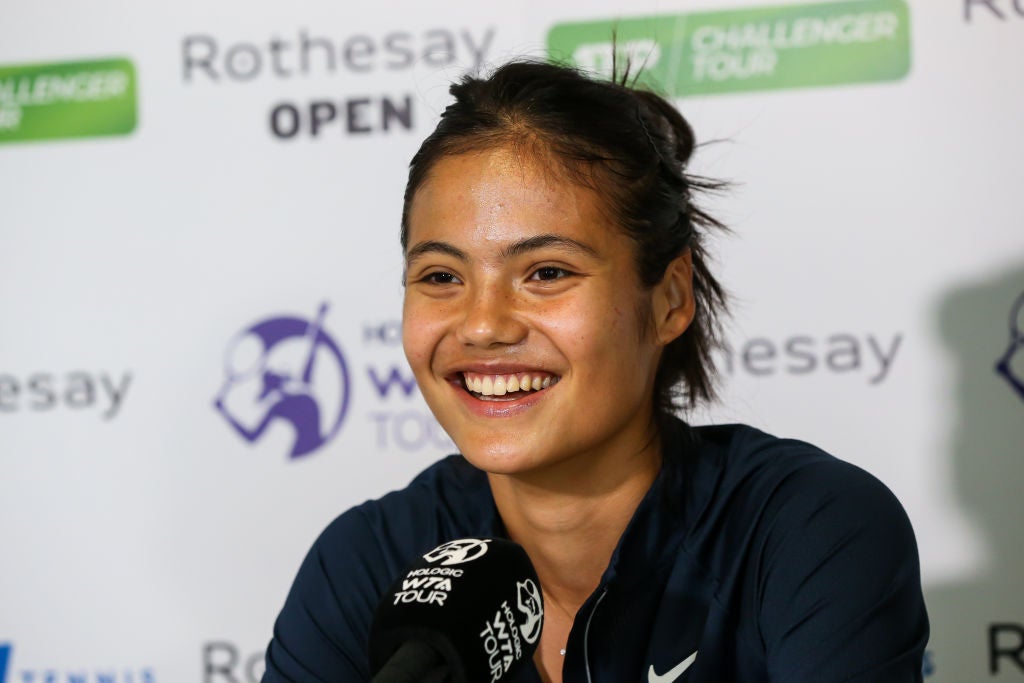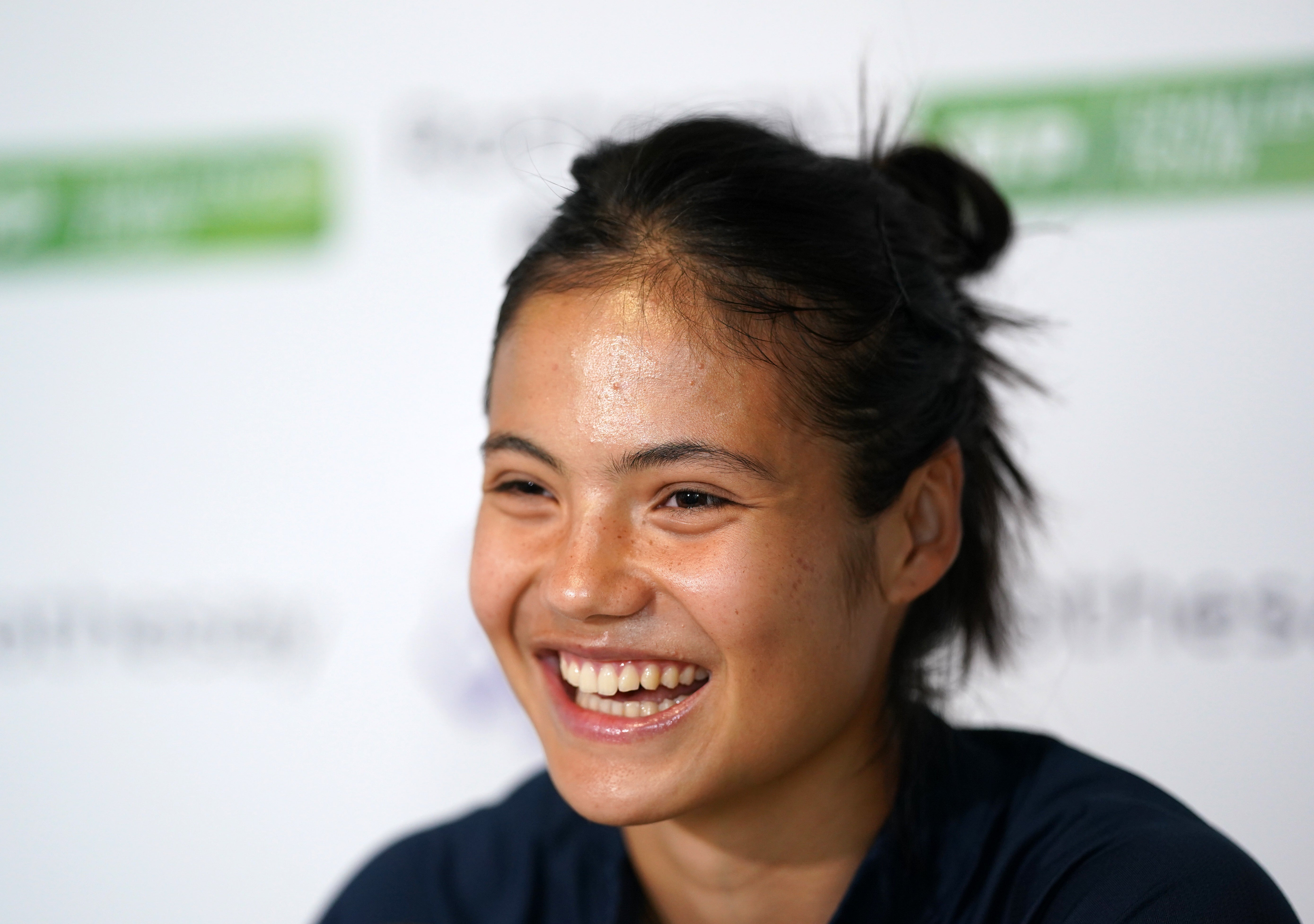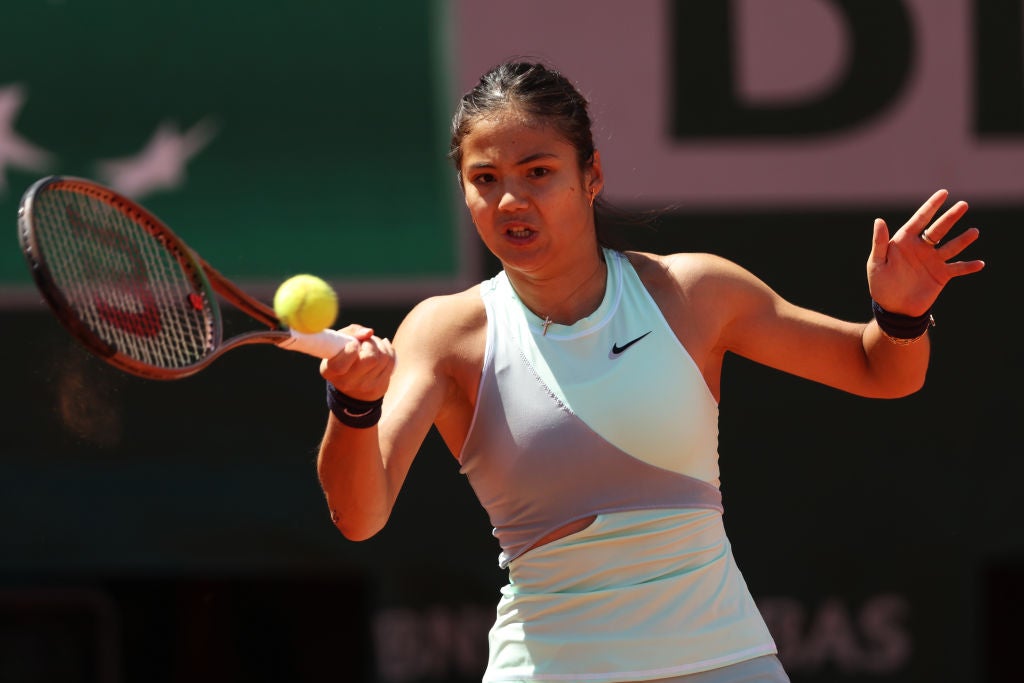 *Raducanu 3-1 Golubic – Raducanu breaks
Well, whatever that problem was, Raducanu seems to be absolutely fine now. She comes back from the medical timout to play her best tennis of the match so far as she takes a second consecutive break, after hitting some lovely shots into the corners.
Raducanu 2-1 Golubic* – Raducanu takes medical timeout
Raducanu is now on her side as the trainer stretches her left arm.
Raducanu had four minutes of the timeout, which has now concluded.
It looks like she will continue.
Raducanu 2-1 Golubic* – Raducanu calls trainer
The trainer is attending Raducanu and is pressing into her left rib area. Is this another injury?
She's handed a couple of Ibuprofen but then is asked to lie down onto court.
A medical timeout is called by the umpire.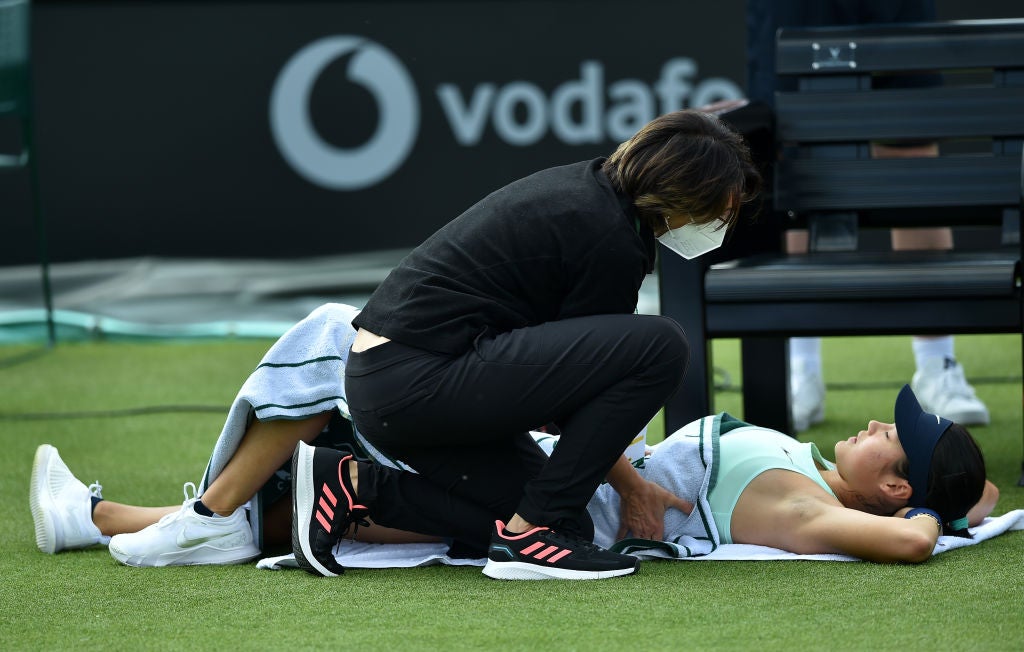 Raducanu 2-1 Golubic*
Raducanu gets off the mark on her serve with an ace out wide but Golubic produces a nice angle to get back to 30-15 as Raducanu nets looking for the winner down the line. A forehand is wild from Golubic after Raducanu had pressed, before a good serve up the middle is sliced long by Golubic.
A hold… but Raducanu has called for the trainer.
*Raducanu 1-1 Golubic – Raducanu breaks back
Golubic's forehand misfires a couple of times and Raducanu is immediately handed a couple of break-back opportunities. She steps into a second serve but can't damage Golubic, before the Swiss saves the second with a clean winner down the line with that one-hander.
Really good hitting from Raducanu on deuce as she gets her reward for aggressive play with a third break point, sealed with a forehand winner. Raducanu had a chance on the backhand looking at a second serve but sent it well long.
Golubic nets on the backhand and then fires wide on the forehand, so on the fourth break point Raducanu is able to level.
Raducanu 0-1 Golubic* – Golubic breaks
Underway! But not the start Raducanu would have wanted. After netting a forehand from the middle of the baseline, it is followed by a double fault out wide. Golubic has a fierce one-handed backhand but drops one into the net for 30-30.
Golubic then steps into a forehand and the power is too much as Raducanu stretches to net. It brings up an early break point, and it goes Golubic's way as she pins Raducanu deep and then drops a volley over into the open court.
*denotes next server
Nottingham Open 2022: Raducanu vs Golubic
"Please welcome our second seed and US Open champion, Emma Raducanu!"
Raducanu was ranked outside the top 300 this time last year on her last appearance at the Nottingham Open and it's been some 12 months since.
Both players are out on court and Raducanu will serve first in her first match on British soil since winning the US Open last September.
Nottingham Open 2022: Raducanu vs Golubic
Raducanu's last outing was her French Open second-round defeat to Aliaksandra Sasnovich at Roland Garros, in what was the 19-year-old's first appearance on the Paris clay. Raducanu came into the clay-court season with few expectations and viewed it as a learning experience, but you would imagine she will be desperate to get a tournament run back under her belt as she returns to grass. Raducanu has not advanced past the quarter-finals of a tournament since winning the US Open last September.
Game, set and match – Raducanu up next
Maria Sakkari has just put the finishing touches on a 6-2 6-3 win over Camila Osorio, as the world No 5 and tournamant top seed progresses safely into the next round.
Sakkari and Raducanu have faced before in the quarter-finals of the US Open as the Greek player fell victim to Raducanu's sensational run to the title in New York.
"She was very young and upcoming and she did something amazing because she came through qualies and won the entire thing," Sakkari said ahead of this week's tournament.
"I don't really remember that match because it is more than eight months ago that we played. I remember she was fearless, she was going after every ball and that is what helped her win the tournament. She was confident and she was feeling it and she was enjoying herself on court."
Sakkari's win means Raducanu will be up next in Nottingham.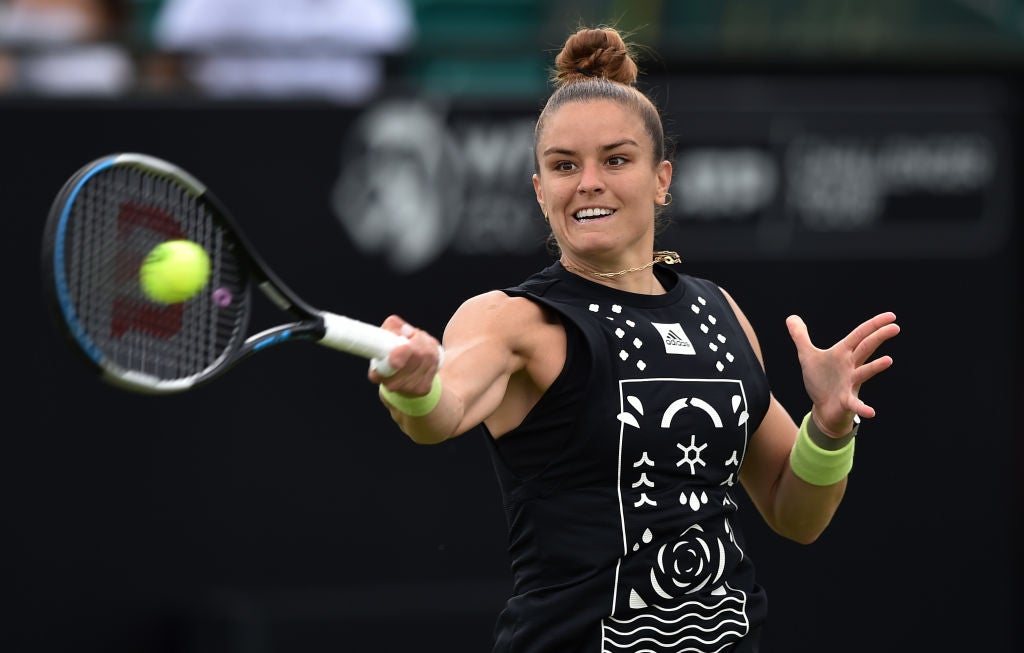 Raducanu on challenges of first year on WTA tour
"I am not being so hard on myself and I am really, really enjoying my time right now and also believing in the work I am doing day in, day out," Raducanu said. "I feel there are enough people who can do that job for me.
"Personally I think I know what I'm doing. I'm trusting what I'm doing and the work I'm doing. I'm still 19 and I've already won a grand slam so I can take my time and put things in place because I know my motivation isn't any less.
"It is still as much but it isn't always going to be smooth sailing where you just clean up every week. I trust what I do.
"I don't think anyone would say, 'I wish I didn't wish a grand Slam at 18' because that is what I set out to do when I started playing tennis – and I did that.
"For that to happen very soon definitely comes with a lot of challenges but managing, learning and growing through the adversities that I have faced, I would much rather have that, learn from those experiences and keep building and progressing.
"I am doing the work from that because I did it a bit backwards."
Registration is a free and easy way to support our truly independent journalism
By registering, you will also enjoy limited access to Premium articles, exclusive newsletters, commenting, and virtual events with our leading journalists
{{#verifyErrors}} {{message}} {{/verifyErrors}} {{^verifyErrors}} {{message}} {{/verifyErrors}}
By clicking 'Create my account' you confirm that your data has been entered correctly and you have read and agree to our Terms of use, Cookie policy and Privacy notice.
This site is protected by reCAPTCHA and the Google Privacy policy and Terms of service apply.
Already have an account? sign in
By clicking 'Register' you confirm that your data has been entered correctly and you have read and agree to our Terms of use, Cookie policy and Privacy notice.
This site is protected by reCAPTCHA and the Google Privacy policy and Terms of service apply.
Registration is a free and easy way to support our truly independent journalism
By registering, you will also enjoy limited access to Premium articles, exclusive newsletters, commenting, and virtual events with our leading journalists
{{#verifyErrors}} {{message}} {{/verifyErrors}} {{^verifyErrors}} {{message}} {{/verifyErrors}}
By clicking 'Create my account' you confirm that your data has been entered correctly and you have read and agree to our Terms of use, Cookie policy and Privacy notice.
This site is protected by reCAPTCHA and the Google Privacy policy and Terms of service apply.
Already have an account? sign in
By clicking 'Register' you confirm that your data has been entered correctly and you have read and agree to our Terms of use, Cookie policy and Privacy notice.
This site is protected by reCAPTCHA and the Google Privacy policy and Terms of service apply.
Source: Read Full Article